Gifts and bestsellers running low. While stocks last.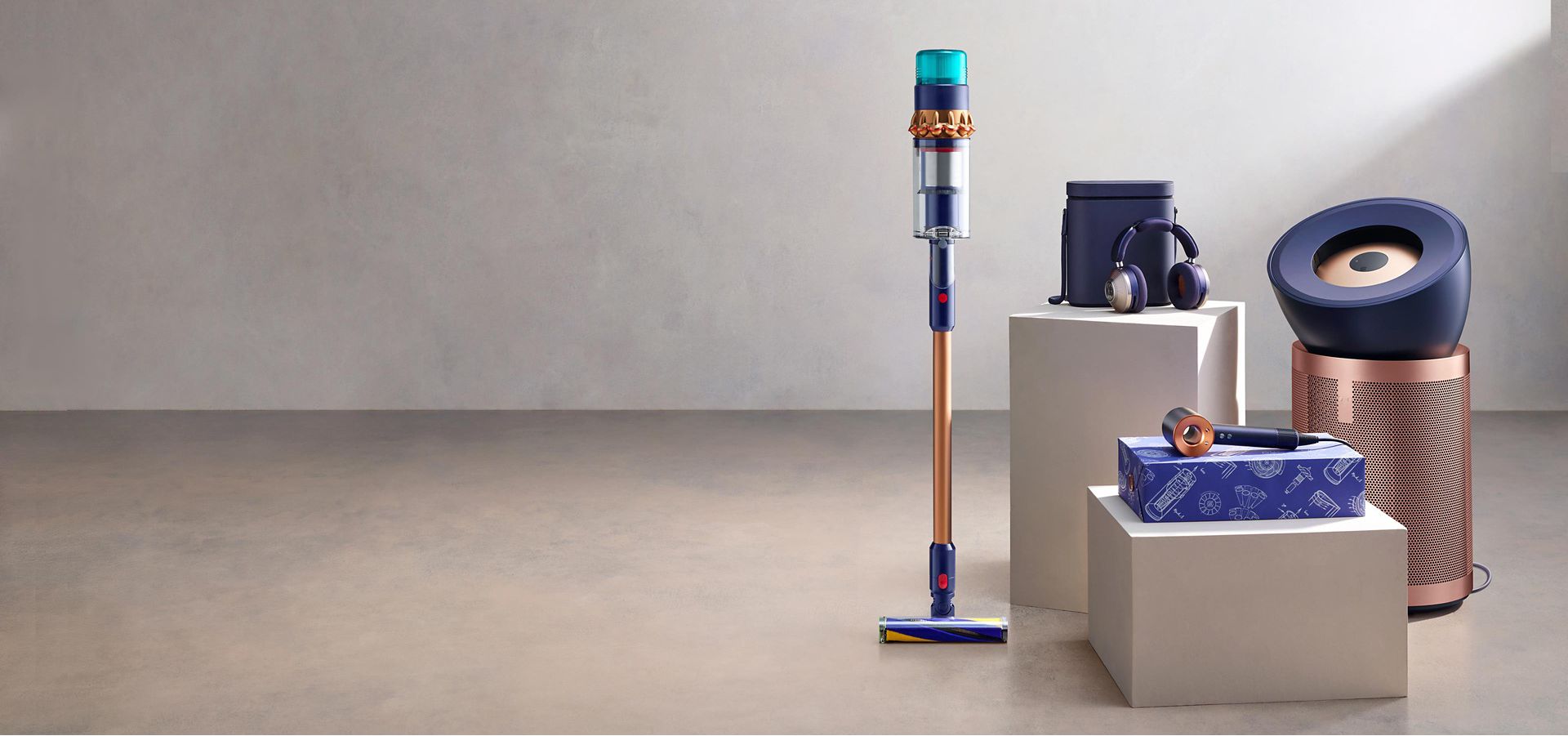 Exclusive offers only on Dyson.com.sg
Special edition
Give the gift of invention in Blue Blush. With exclusive accessories.
Complimentary gifts worth up to $386

Get the most from your machine with Dyson tools and accessories
Be the first to know
Sign up to be the first to hear about our latest technology, exclusive offers and invitations to Dyson events.


*Based on technical test.
1Suction testing based on IEC 62885-4 CL5.8 and CL5.9, loaded to bin full, in Boost mode against robot vacuums (market sales data from Jan 2022 to Dec 2022). Tested in SLG Germany in 2021.
Compared to the original Dyson Laser Slim Fluffy™ cleaner head. Effectiveness influenced by ambient light conditions, debris type and surface.
3The ability of purifying a large room up to 100m2 (10m*10m) proven from a Computational Fluid Dynamics (CFD) modelling, with the purifier placed in a corner of the room running at the maximum flow and horizontal projection reaching 10 metres to fully mix the room. The projection distance was measured from internal flow reach testing under the maximum directional airflow. The actual performance in real life condition may vary.
4Particles as small as 0.1 microns. Tested to EN1822. Gaseous capture tested to GB/T18801. 90% of benzene and 80% of formaldehyde captured after 60 minutes in a 30m3 room.
WARNING: Avoid counterfeit products, websites and phishing emails. Protect yourself from fraudsters by only shopping direct from Dyson.com and authorised third party retailers. Learn more about scams and counterfeit machines.