Washroom air can contain microscopic particles, including bacteria and viruses
That's why all Dyson Airblade™ hand dryers always use HEPA filters. Proven to capture 99.95% of particles,1 including bacteria and viruses.2 And drying your hands with HEPA-purified air, not dirty air.

Fast, hygienic hand drying
Leaving a washroom with damp hands is likely to transmit up to 1,000 times more bacteria than dry hands.3 So drying hands effectively is just as important as washing them.

Which is why Dyson Airblade™ hand dryers have a 10-14 second dry time,* and are proven to reduce the transfer of bacteria on hands by up to 40%.4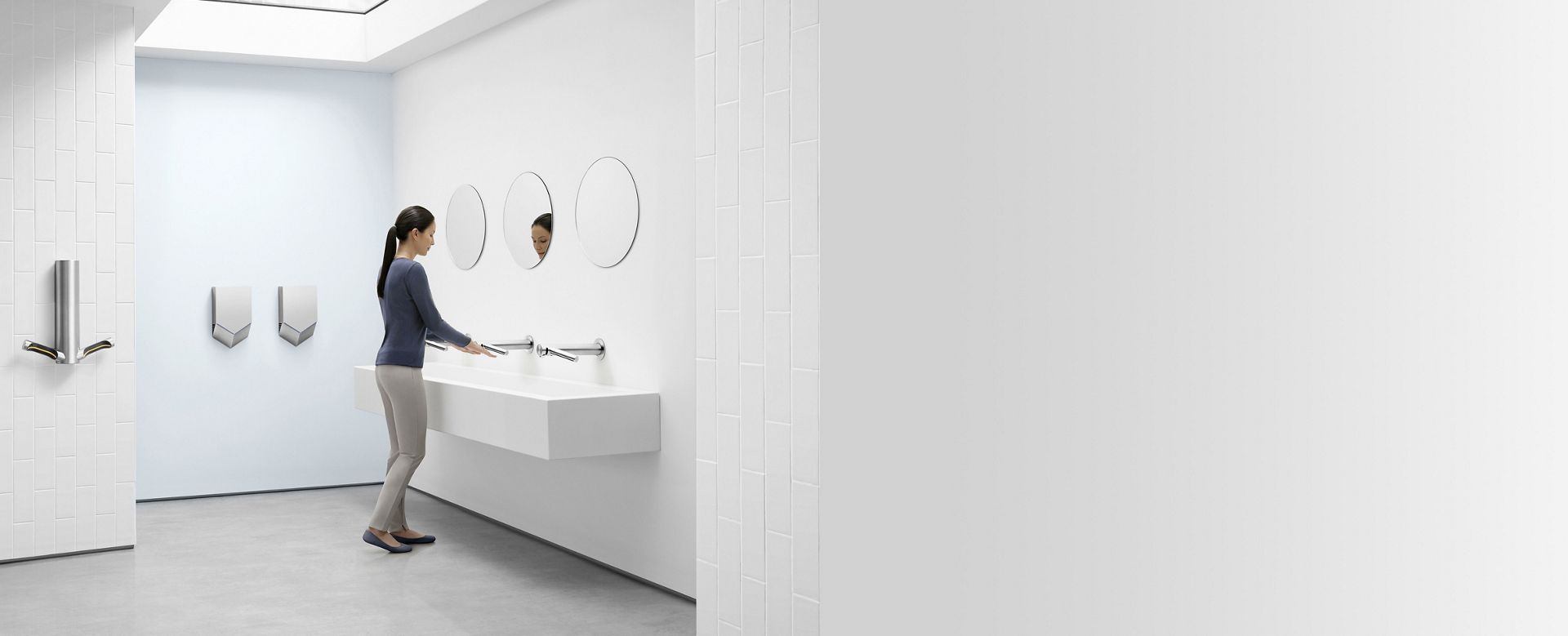 Find out more about hygienic hand drying
Dry without heat, using HEPA-purified air
Dyson Airblade™ hand dryers have been proven to be as hygienic in drying hands as paper towels,5 but without the environmental damage or high usage costs.6

Dyson Airblade™ hand dryers use high-power jets of HEPA purified air to scrape water from your hands.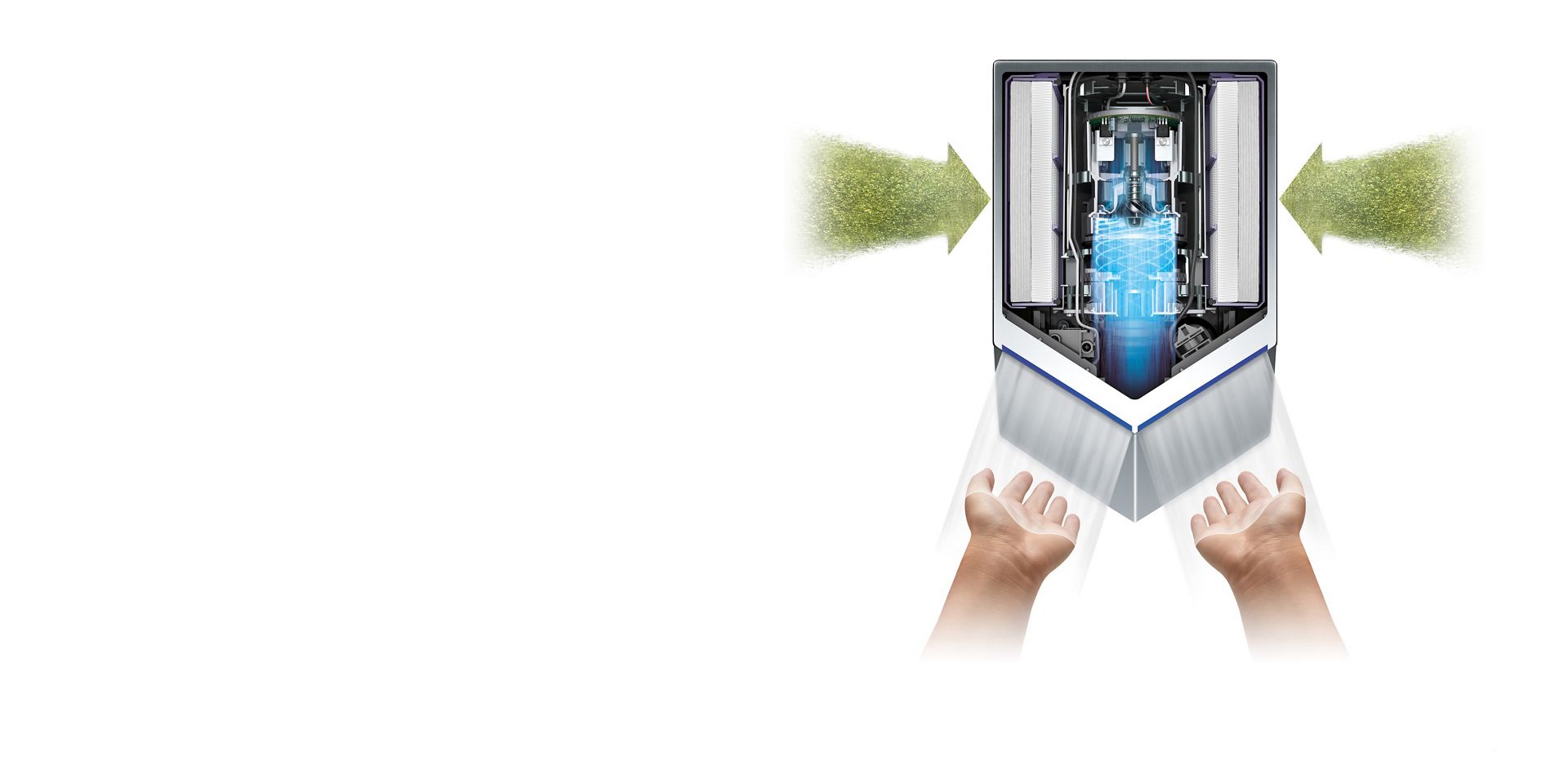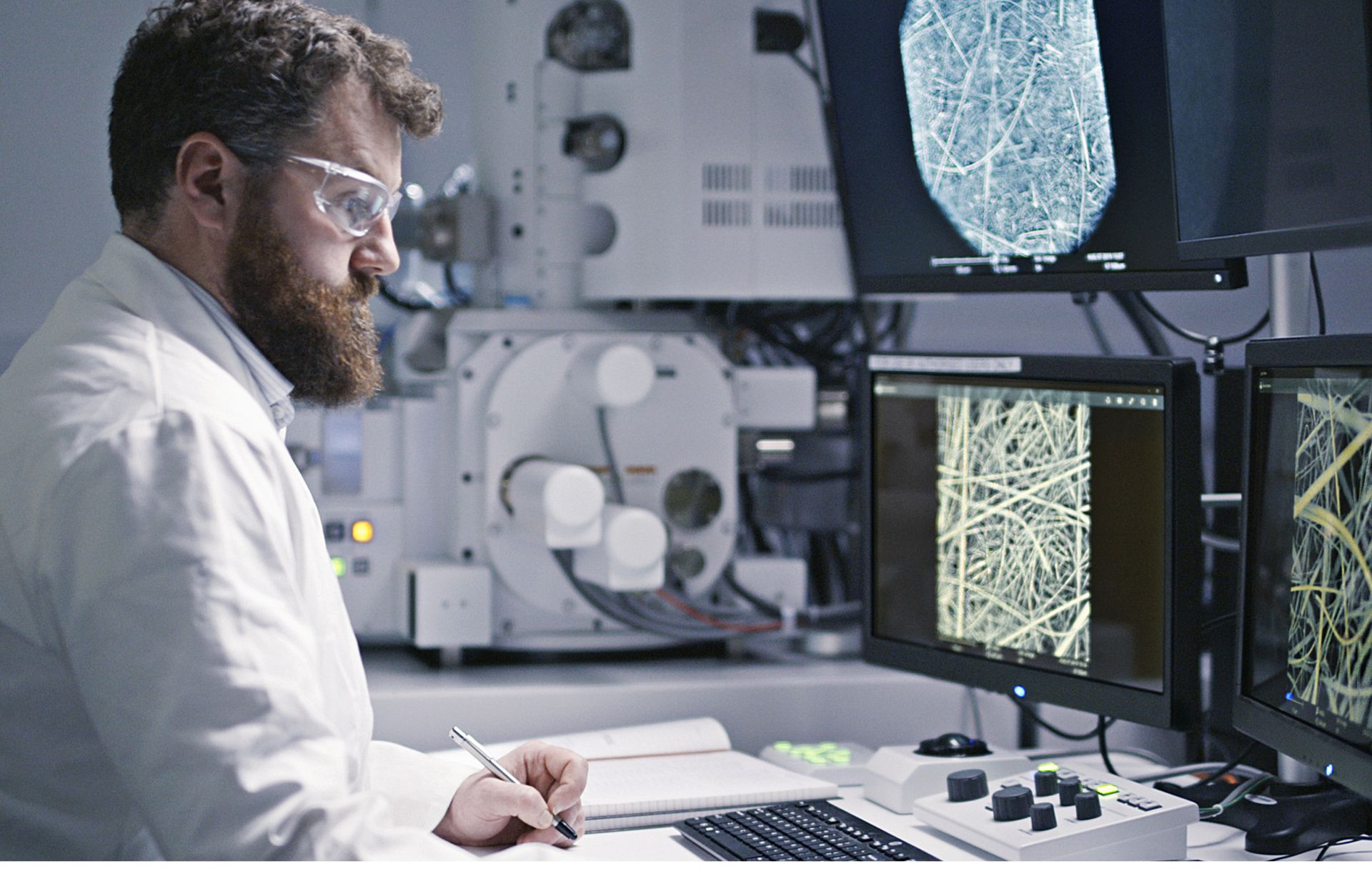 Proven hygienic by independent testing
All Dyson Airblade™ hand dryers undergo rigorous testing by Dyson. The impact of drying hands has been tested in universities and published in international journals. The Dyson Airblade V and Dyson Airblade dB hand dryers have NSF P335 certification. Dyson Airblade dB and Dyson Airblade Wash+Dry have HACCP industry certification for use in food preparation environments.

1 HEPA filter tested to EN1822-5, by an independent testing laboratory, under prescribed test conditions this is the disclaimer.
2 Tested by an independent laboratory, under prescribed test conditions, using the bacteria Brevundimonas diminuta and the virus MS-2 coliphage.
3 D. R. PATRICK, G. FINDON and T. E. MILLER: Residual moisture determines the level of touchcontact associated bacterial transfer following hand washing, Epidemiol. Infect. (1997): 119, 319-325.
4 Snelling et al. (2010) JAM
5 Mutters & Warnes (2019) JHI.
6The environmental impact of electrical appliances and paper towels was measured by Carbon Trust. The calculations were produced using the software Footprint Expert Pro, based on product use over 5 years and using weighted averages of individual countries of use. Dry times for product were evaluated using DTM 769.
7 For calculations visit www.dyson.com.sg/calcs
* Dry time determined using Dyson test method 769 based on NSF P335 using a measurement of 0.1g residual moisture.