Same powerful pickup.
Smaller and lighter fluffy cleaner head¹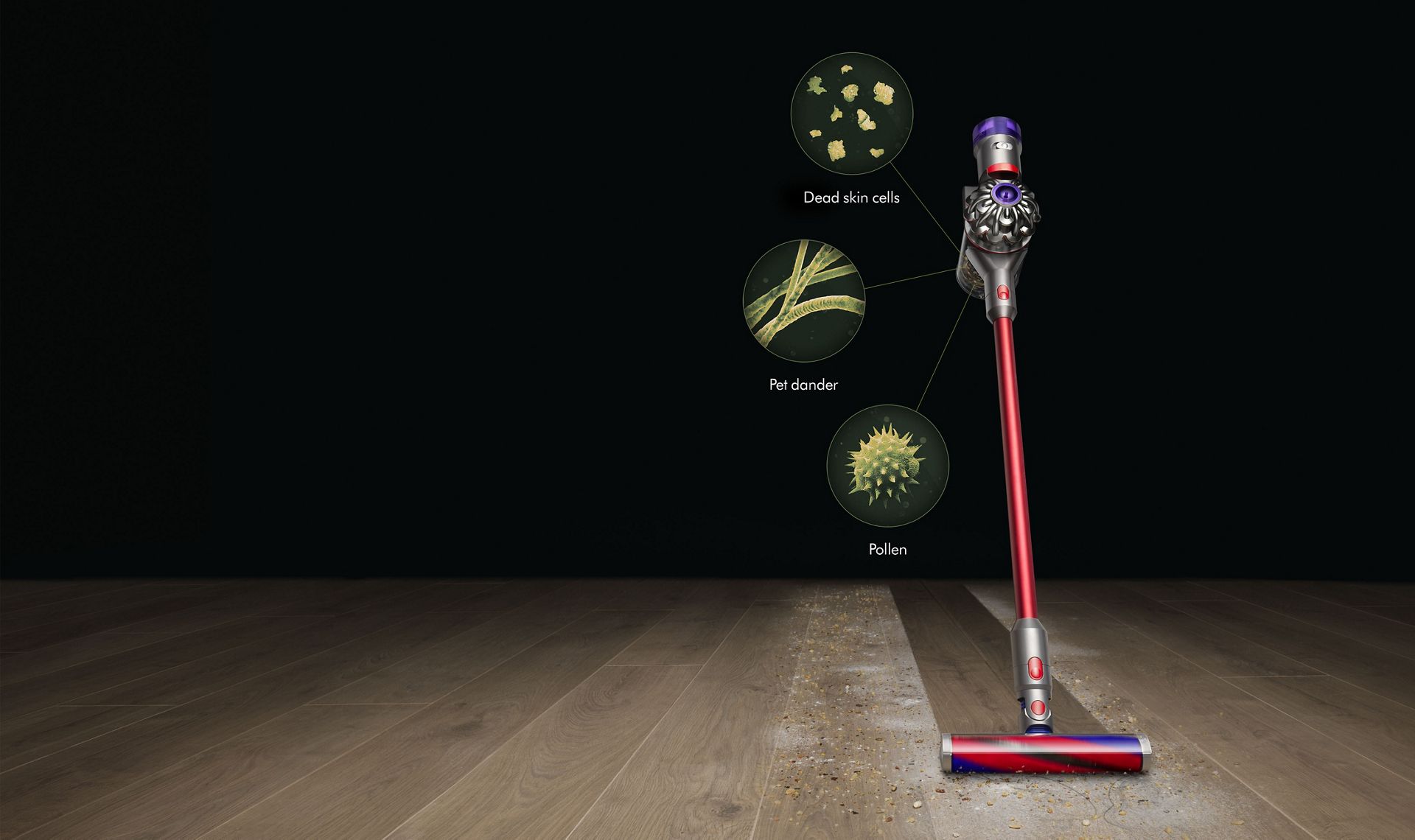 Leaves no hiding place for dirt
The new Light-pipe crevice tool shows you where hidden dust lies, and has the power and reach to capture it.

Cleans. And cleans. For up to 40 minutes.³
A redesigned nickel-cobalt-aluminium battery provides up to 40 minutes of fade-free suction. For powerful whole-home cleaning.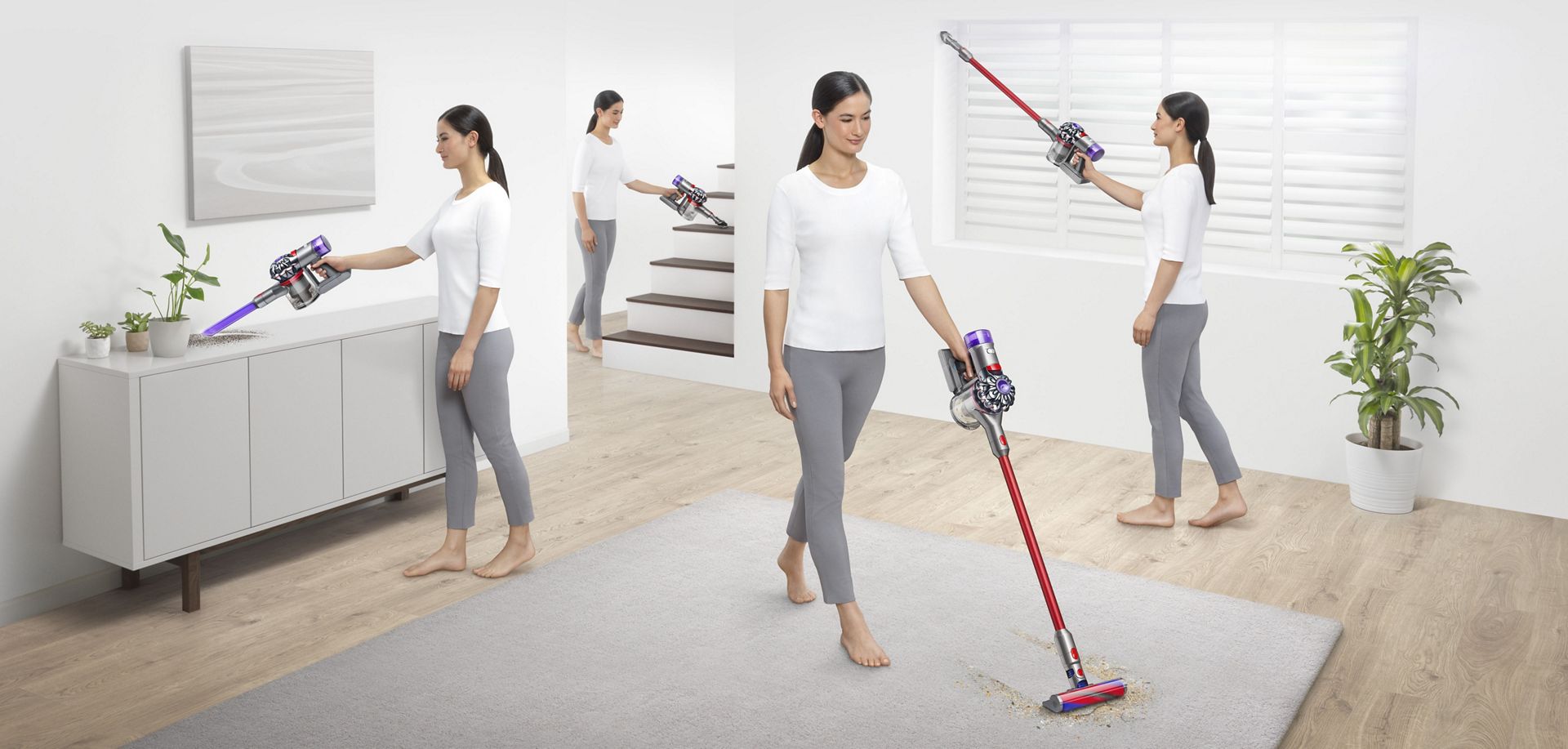 Powered by the Dyson digital motor V8
Spinning up to 110,000 rpm – five times faster than a Formula One car engine – the Dyson digital motor V8 generates up to 115 Air Watts of suction.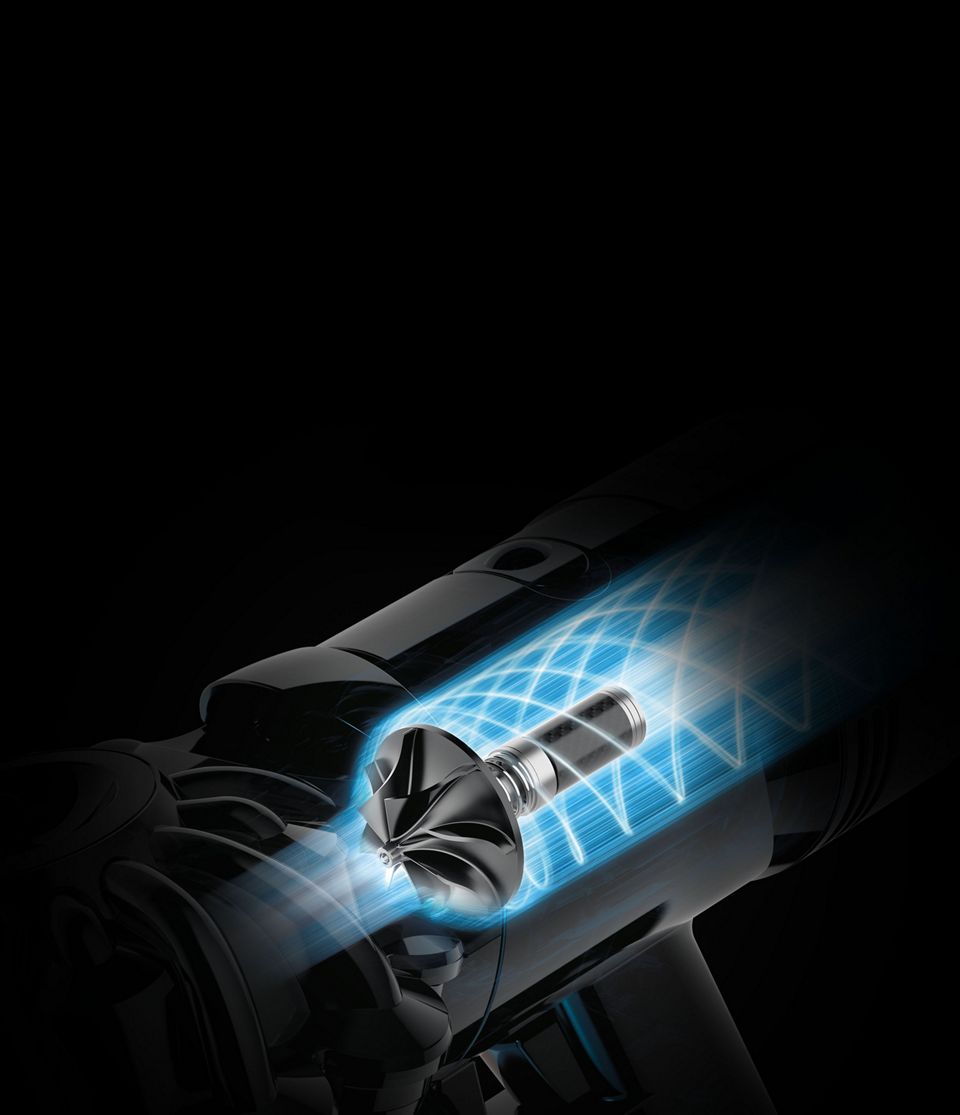 Maintains constant suction
Cyclones generate forces of up to 79,000g to fling dust straight into the bin, so it doesn't clog the filter and the vacuum doesn't lose suction.⁵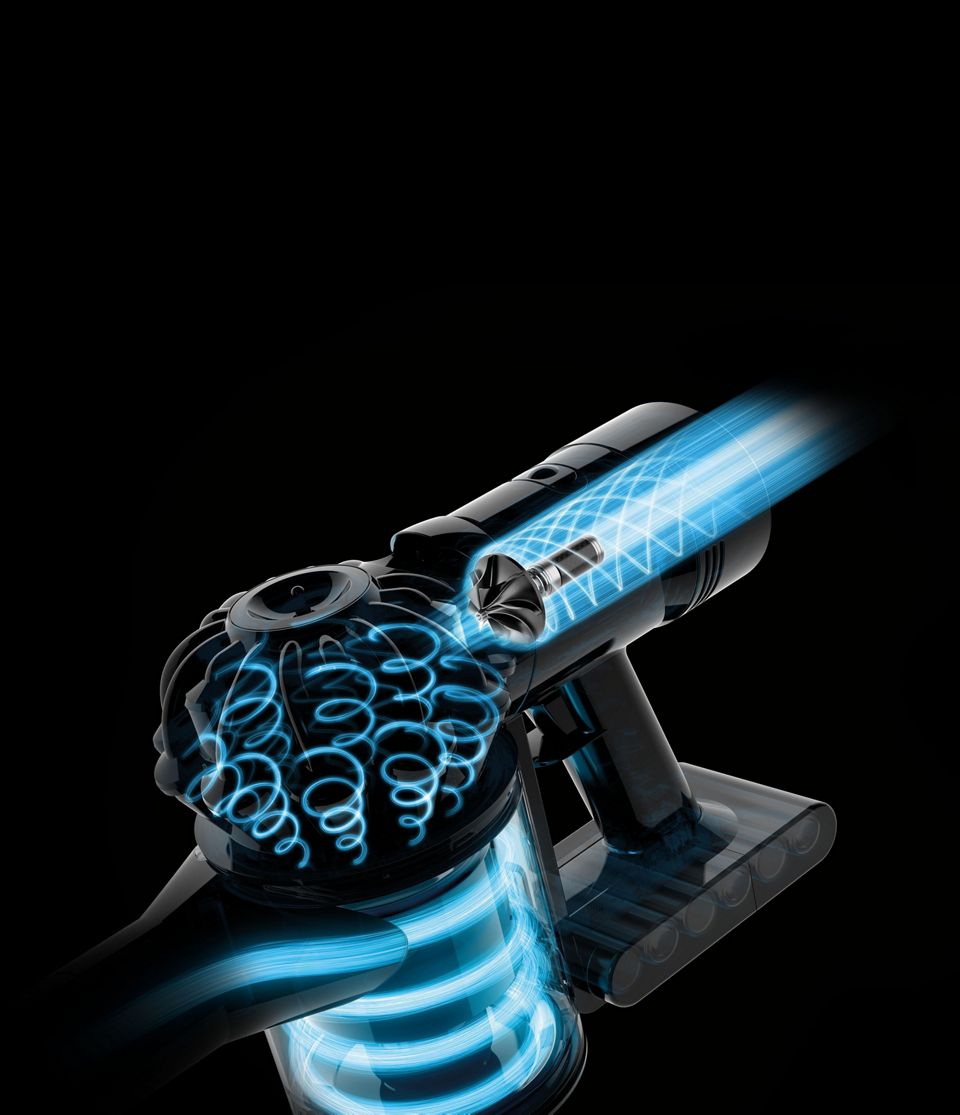 Light yet powerful
Aircraft-grade 6061 aluminium brush bar for lightness, with nylon and tangential carbon fibre filaments for deep cleaning on hard floors. Cleans right to the edge of the 250mm-wide head, with side steps and a rear ramp to create the aerodynamic geometry needed for effective pickup.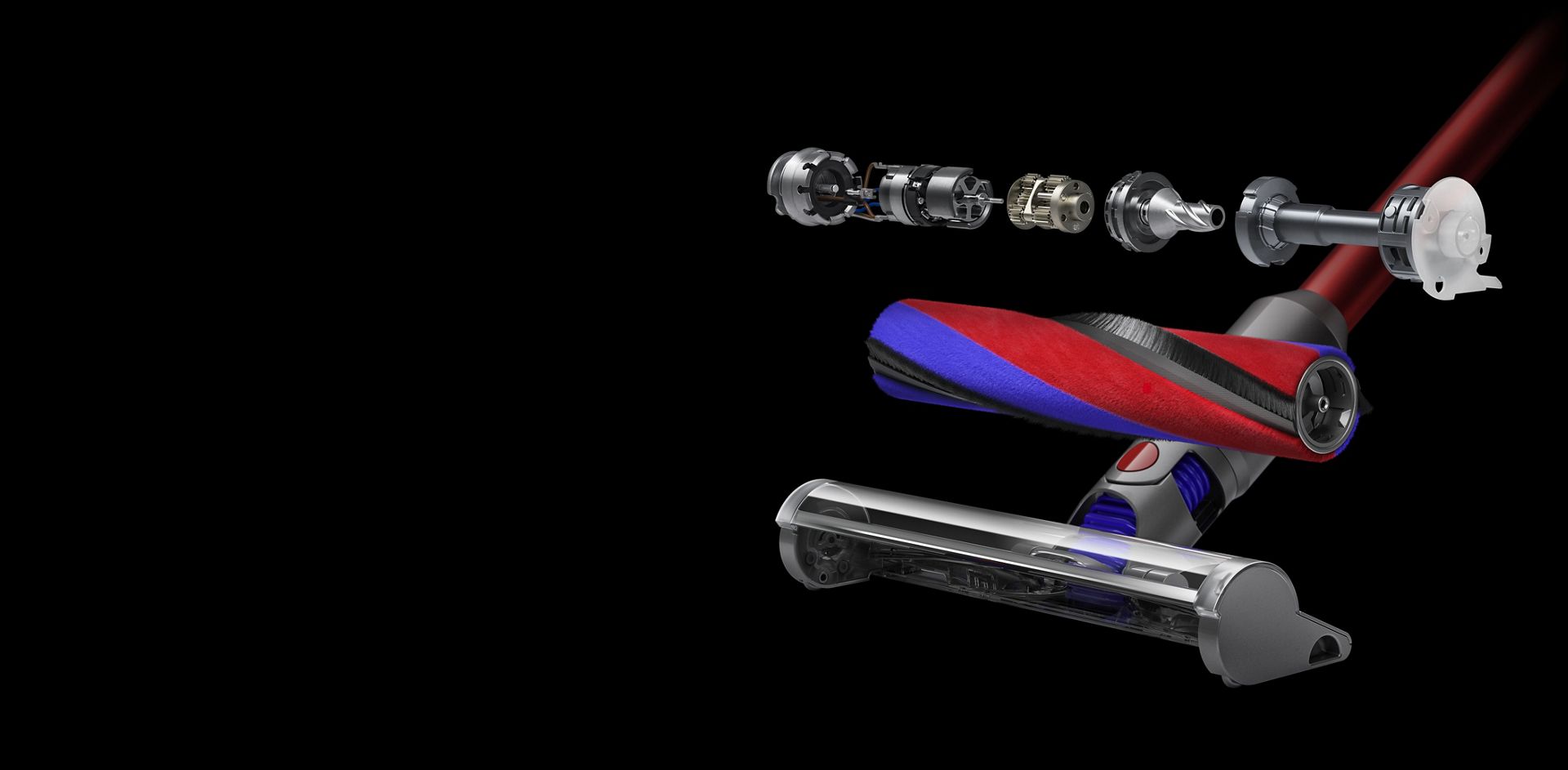 Advanced filtration
The post-motor filter has 1.5m of ePTFE porous membrane, folded 158 times to capture 99.97% of microscopic dirt as small as 0.3 microns.²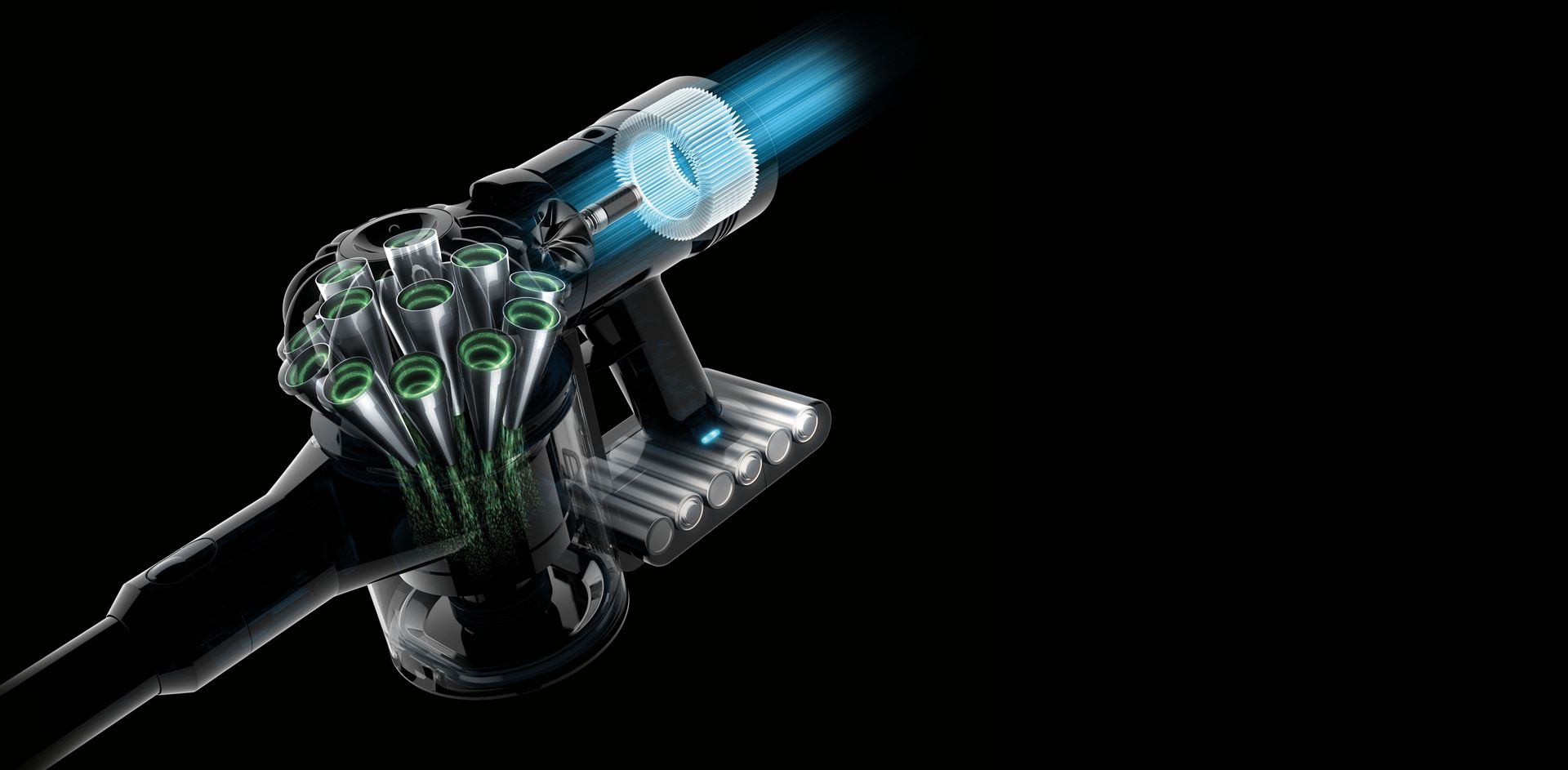 Redesigned battery chemistry
The six-cell lithium-ion battery has been engineered with nickel-cobalt-aluminium chemistry. It provides high power with the ability to discharge energy quickly, giving the Dyson V8 Slim vacuum up to 40 minutes of fade-free run time.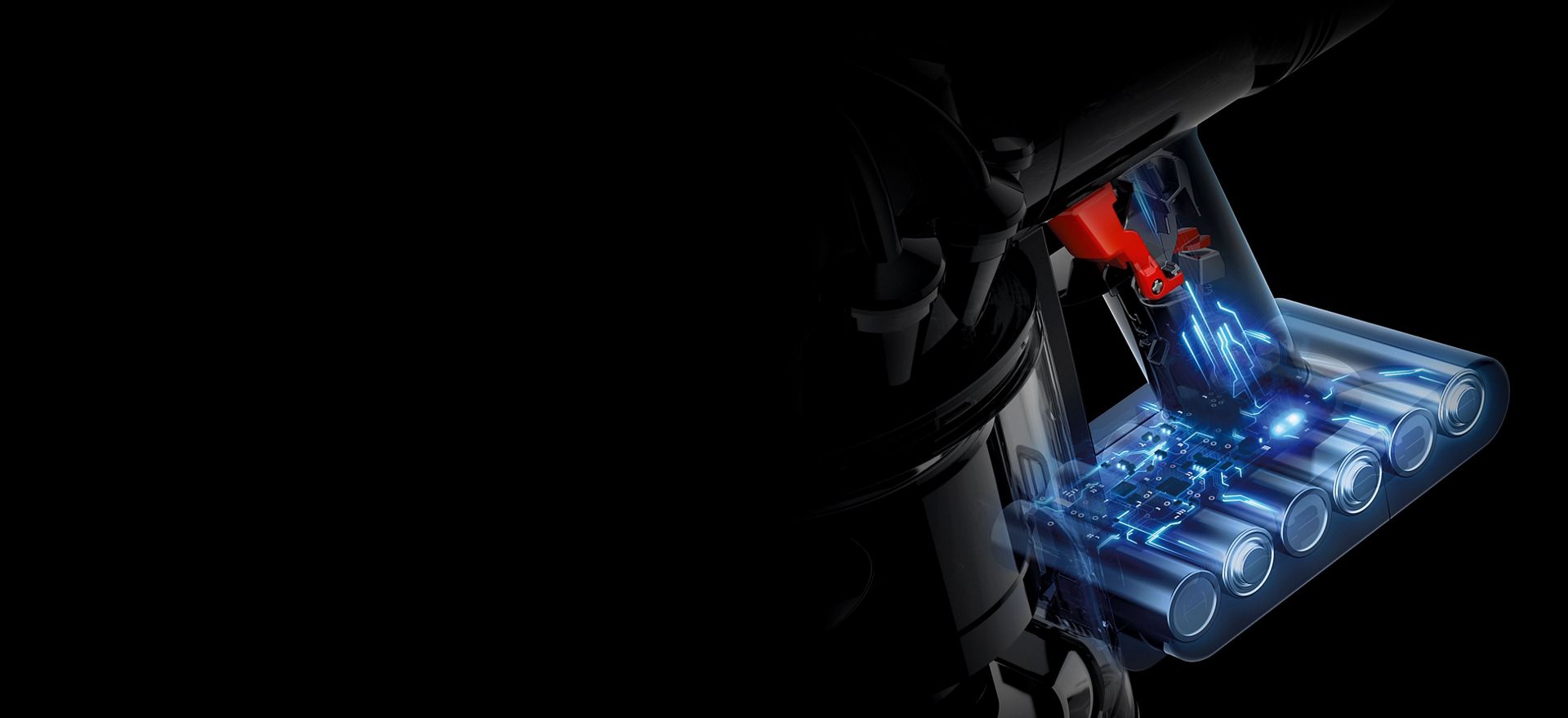 Captures dirt. Everywhere.
Light and versatile, the Dyson V8 Slim vacuum transforms to a handheld vacuum in just one click, allowing you to clean here, there and everywhere.
All floor types

Engineered to pick up ground-in dirt and fine dust from any floor type.

Mattresses and upholstery

Powerful suction helps rid mattresses and furniture of dust mites and other microscopic allergens.

Cars and boats

Small enough for hard-to-reach places. Powerful and long-lasting enough to clean the entire cabin.