Choose your Dyson V8 Slim™ vacuums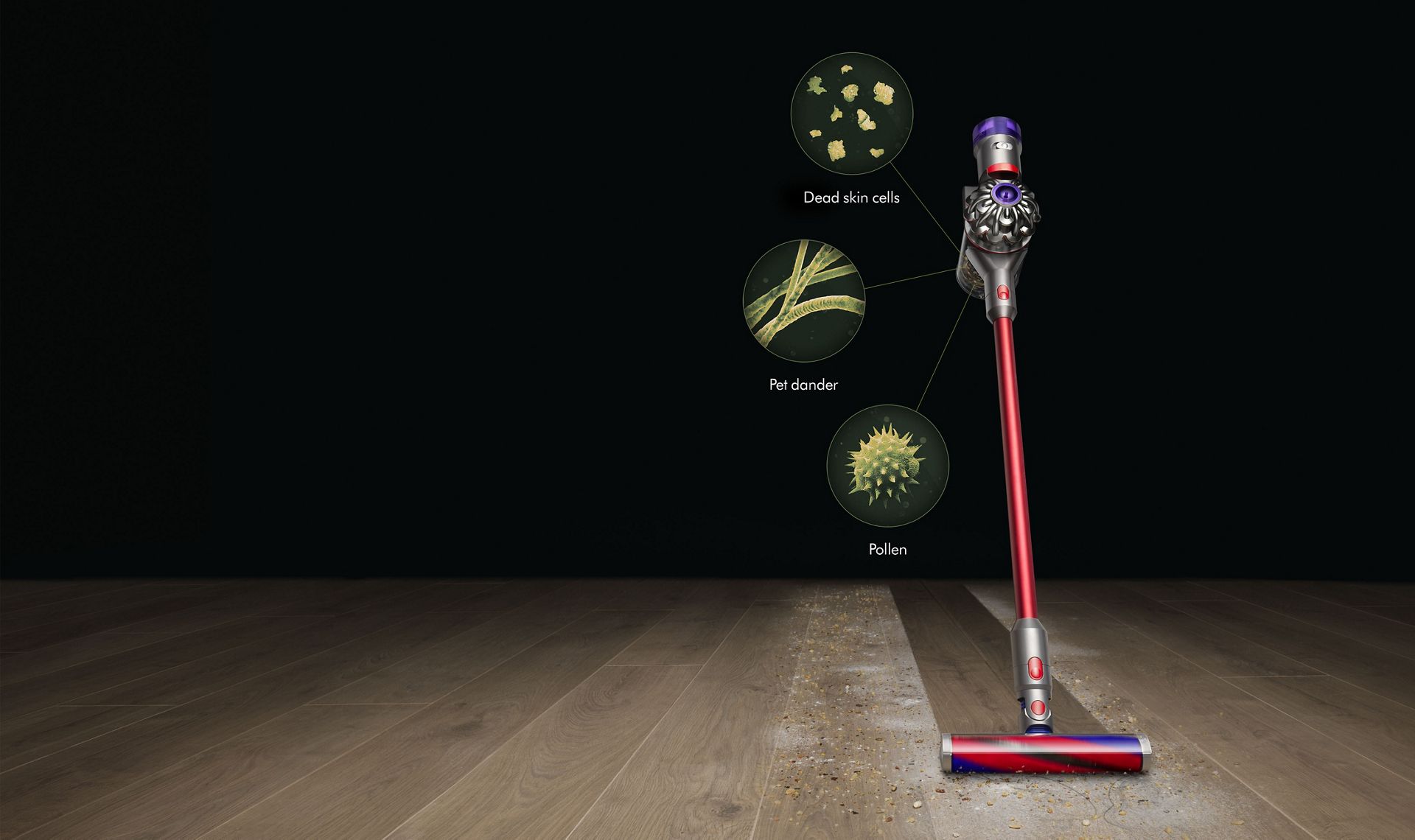 Find the right vacuum cleaner for you
From whole-home cleans to tackling pet hair, there's a Dyson vacuum for your needs. Our quick tool helps you choose the right one for you.

Key features
Powerful suction across all surfaces

Direct, powerful suction on both carpets and hard floors.

The Dyson digital motor V8

Digital pulses switch the polarity of neodymium magnets, to spin the patented Dyson digital motor V8 at up to 110,000rpm – five times faster than a Formula One car engine.

Up to 40 minutes run time with redesigned battery chemistry*

With the ability to store a high charge per unit volume and to discharge this energy quickly, the Dyson V8™ vacuum has up to 40 minutes of fade-free power.