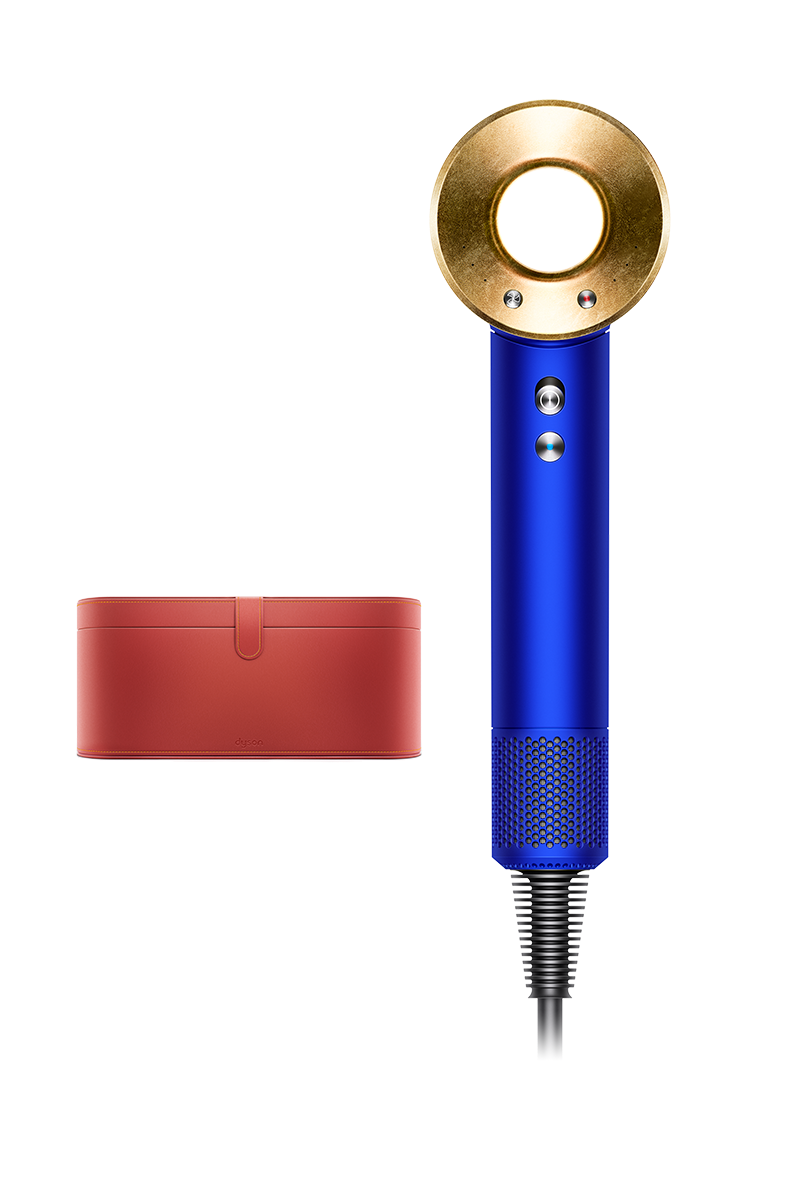 Exclusive on Dyson
Dyson Supersonic™ hair dryer 23.75 karat gold
Personalise your case at Dyson Service Centre & Demo Store – Capitol Singapore or Demo Zone Nex
Dyson Supersonic™ hair dryer 23.75 karat gold
Hand gilded in 23.75K gold. With red 'Gesso' presentation case.
Intelligent heat control for shine.
See all features
Gold meets blue
Each gold leafed face is fitted onto a Dyson Supersonic™ hair dryer body. Finished in Dyson blue, it comes with colour matched styling attachments. The set is completed with a presentation case, coloured the same red as the 'Gesso' primer used during the gilding process.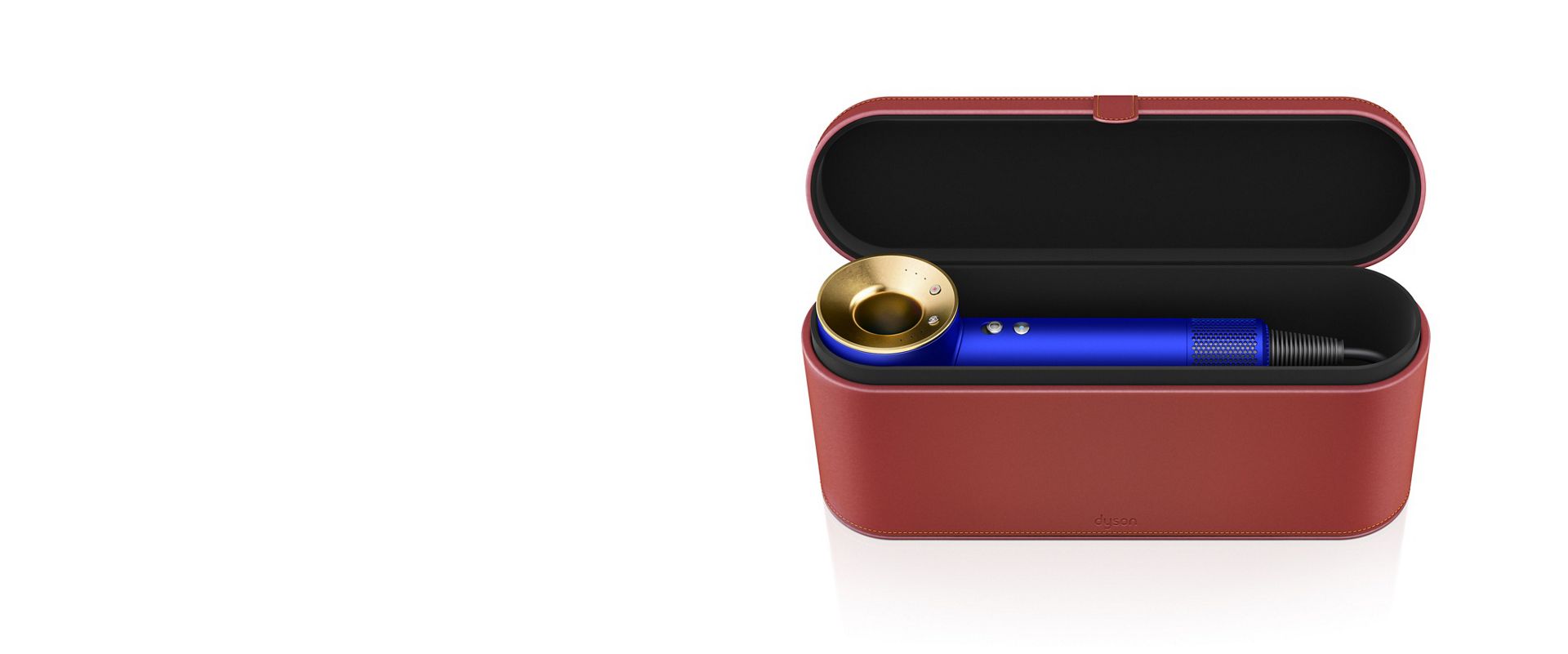 Engineer meets artisan
Designed by James Dyson, this Dyson Supersonic™
hair dryer has been gold leafed, using traditional methods. Every face is hand gilded in 23.75K gold and individually polished to a unique patina.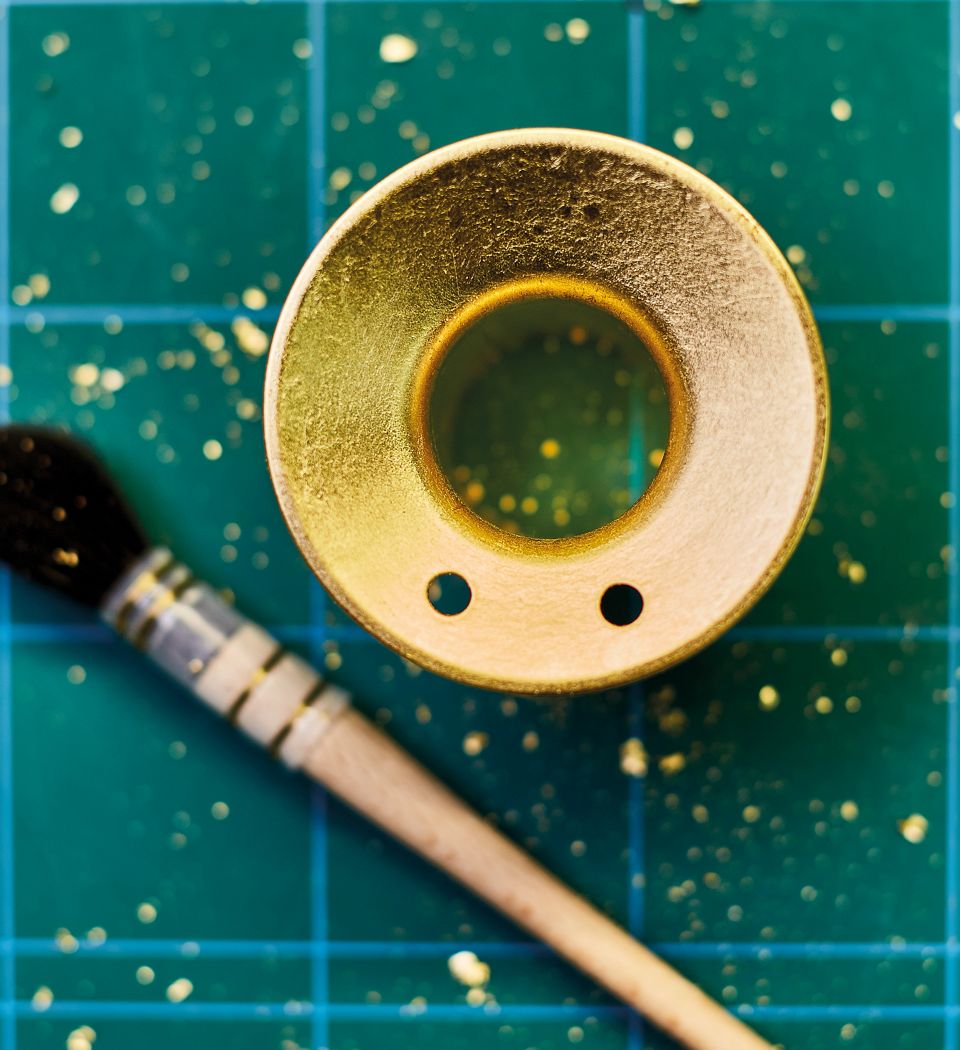 In the box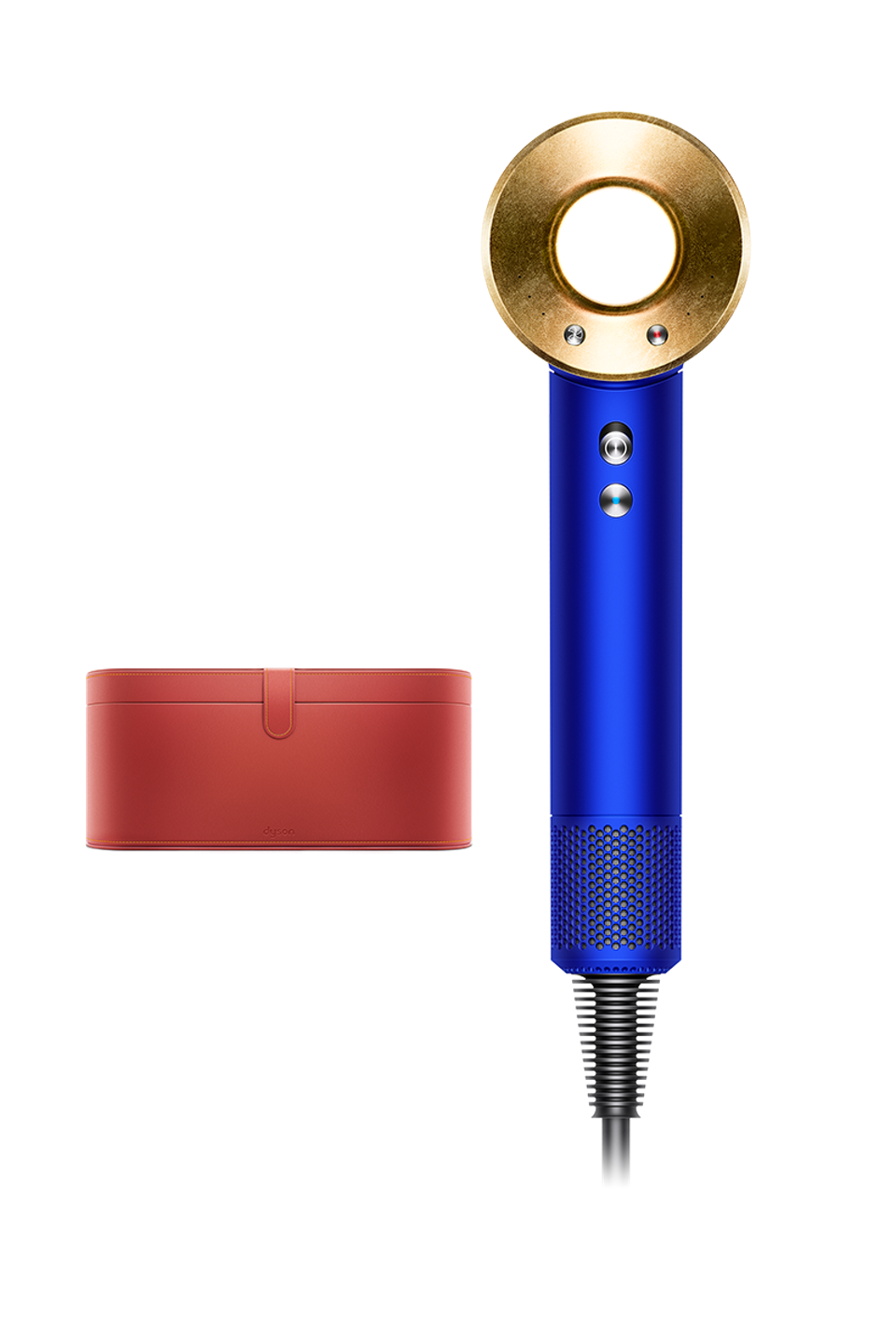 Dyson Supersonic™ hair dryer 23.75 karat gold
Diffuser

Smoothing nozzle

Non-slip heat mat

Storage hanger

Styling concentrator
All features
Smoothing nozzle

Dry and style your hair at the same time with gentle, low-velocity airflow.

Styling concentrator

Style your hair one section at a time with precise, controlled airflow - without disturbing the rest.

Diffuser

Disperse air evenly around each of your ringlets. Simulates natural drying, helping to reduce frizz for improved definition.

Magnetic attachments

The Dyson Supersonic™ hair dryer comes with rotating magnetic attachments. So you can quickly click them on and off during styling.

3 precise speed settings

Fast drying
Regular drying
Styling

4 precise heat settings

100°C fast drying and styling
80°C regular drying
60°C gentle drying
28°C constant cold

Cold Shot

28°C cold shot, to set your hair after styling.

The Dyson digital motor V9

Positioned in the handle, it spins up to 110,000 rpm with one inaudible frequency.

Air Multiplier™ technology

Airflow is amplified to produce a controlled, high-velocity jet of air for fast drying.
Specifications
Negative ions

Help reduce static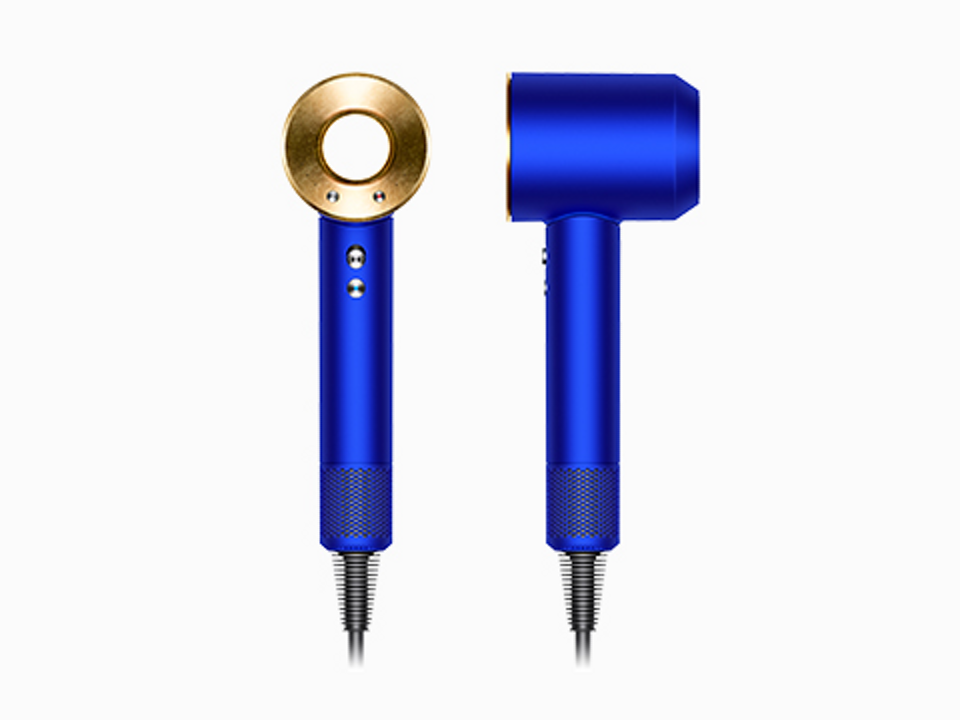 Care tips
The Dyson Supersonic™ hair dryer 23.75 karat gold features real gold leaf, applied by hand using traditional gilding techniques. In order to retain the lustre of this layer, we have chosen not to add a top coat or lacquer. As such, the gold leaf is delicate and should be treated with care. Through use, some of the red base colour may become visible beneath through the gold. This is intentional and designed to reflect the colours seen in gilt artefacts. It should not be considered a defect, but rather something that makes each hair dryer unique to its owner.
Please follow our simple care tips, to help maintain the finish of your Dyson Supersonic™ hair dryer 23.75 karat gold.
Please use the supplied non-slip mat when placing your hair dryer onto a surface. Always store with the gold facing upwards.
Avoid using any abrasive cleaning products. To clean your hair dryer, simply wipe it down with a lint-free cloth, taking extra care around the gold end cap area.
Avoid excess rubbing of the gold face. Gold leaf is a delicate material and this product may wear over time.
Always store your hair dryer in the supplied presentation case.
Please note: Cosmetic damage and/or wear to the gold leaf end cap is not covered by the warranty.

*Applicable on prepaid orders and select pin codes only. Terms and conditions apply.