Cool using purified air, with Dyson purifiying fans for your business.
Captures dust, allergens and virus.* Removes 99.95% of pollutants as small as PM0.1.1
* Tested on Influenza A (H1N1) under technical conditions resulting in reduction of airborne virus by 99% (in 28.5m3 area). Results may vary.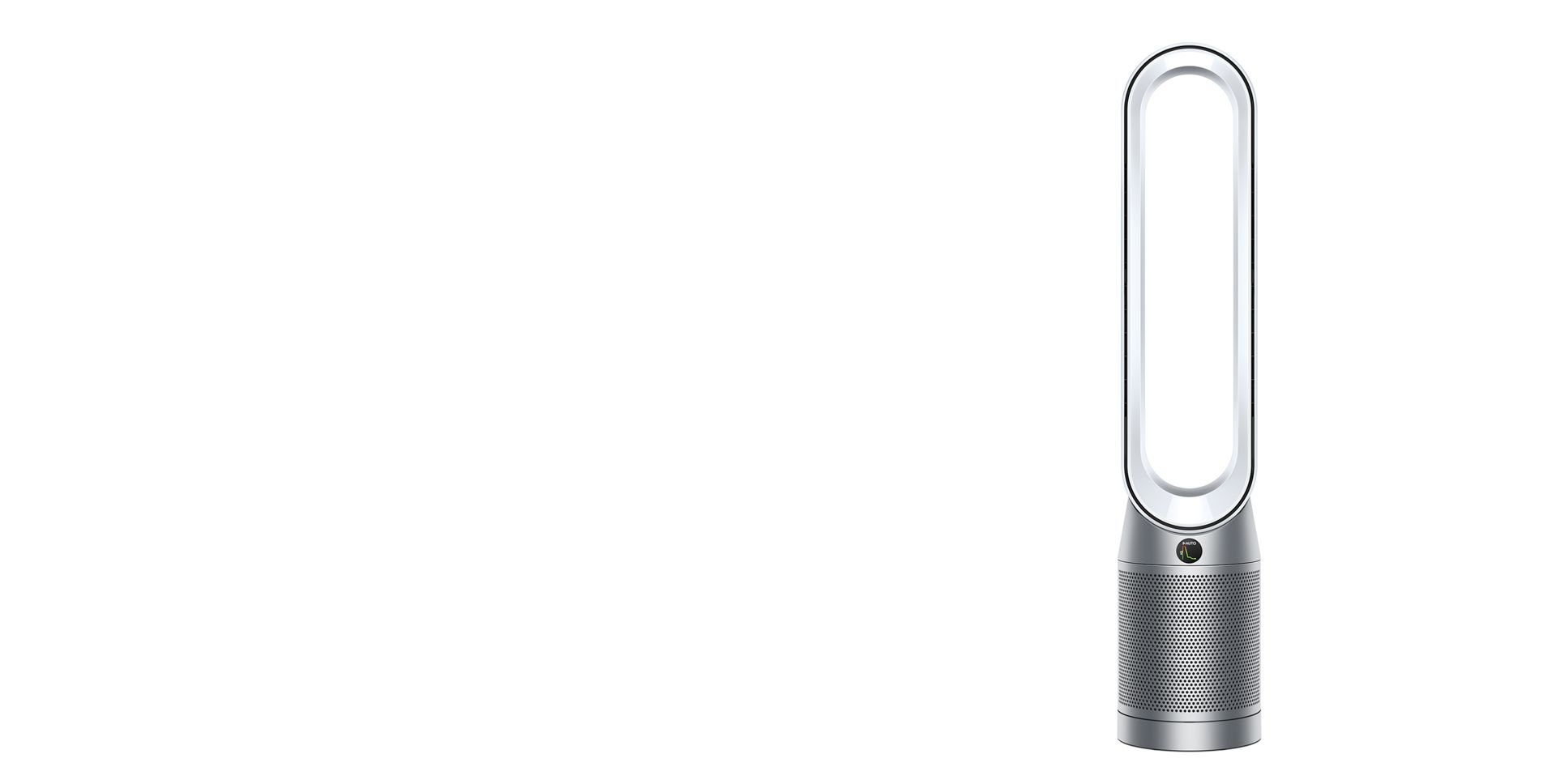 Captures gases and ultrafine particles
The HEPA H13 filter captures 99.95% of particles as small as PM0.1.1 A layer of activated carbon also removes odours and gases including VOCs2.
Dyson purifiers remove these common pollutants from commercial environments
Formaldehyde

Painting, varnishes and printers

Benzene and VOCs

Traffic, building materials and furniture

Nitrogen dioxide

Road traffic, tobacco and fuel-burning heaters

Odours

Fumes and cooking

PM10

Pollen and allergens

PM5.0

Bacteria

PM2.5

Industrial emissions

PM0.1

Ultrafine particles
Powerful circulation to purify an 81m³ space3
Dyson purifiers don't compromise airflow for purification. Combining advanced filtration with Air Multiplier™ technology, they generate powerful circulation to draw in pollutants and projects over 290 litres a second of purified air throughout meeting rooms, hotel rooms and classrooms.3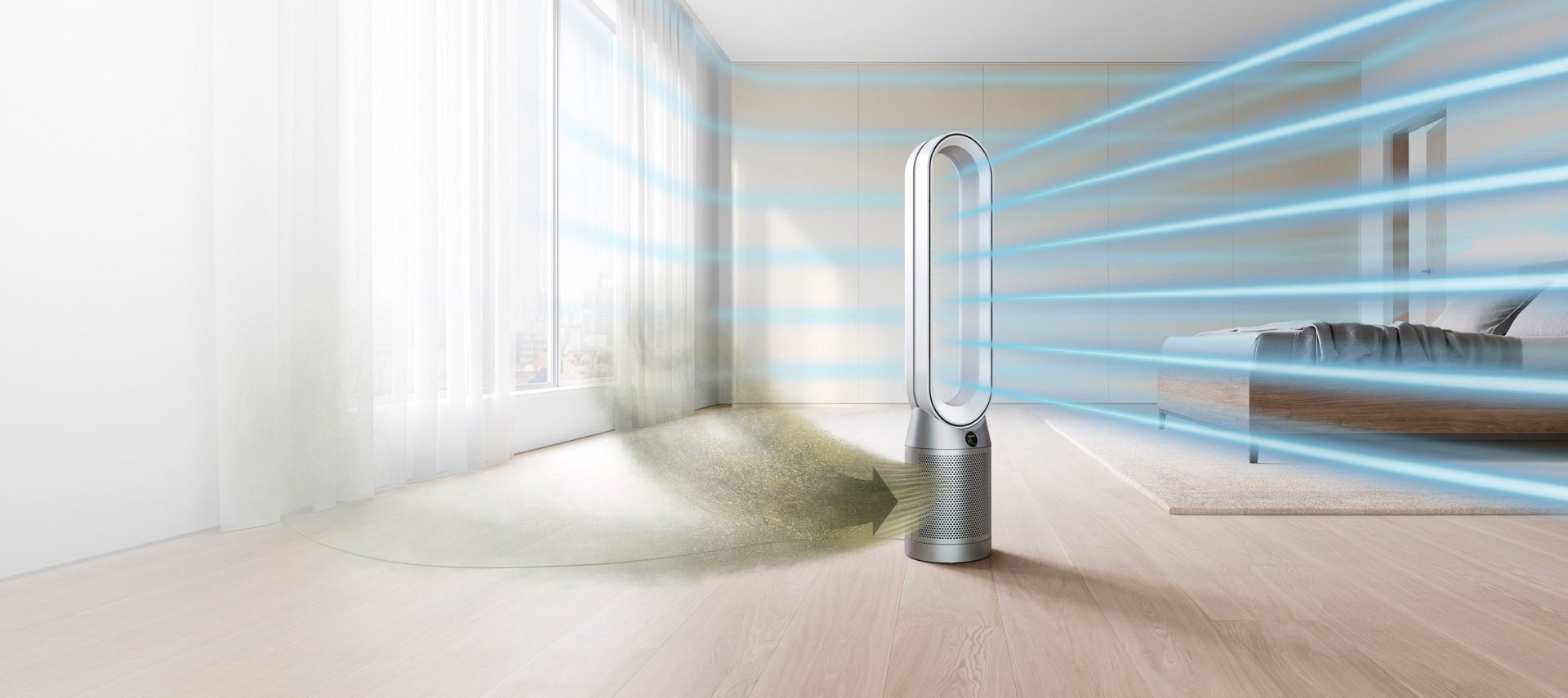 We test beyond the industry standard. For real spaces.
Dyson engineers designed the POLAR test to challenge the industry test standard – measuring filtration, sensing and circulation to ensure the whole room is purified properly.
CADR is not a measure of purification performance in a real-size room 28.5m³

An additional fan boosts circulation. Only one sensor measures air quality.
Key technology
Fully-sealed to HEPA H13 standard4

Two phases of purification sit within our fully-sealed filtration and airflow system. To trap pollutants inside, removing them from the air you breathe. Giving you reassurance that what goes inside, stays inside.

Senses and reports

Detects airborne particles and gases, displaying real-time air quality reports on the LCD and Dyson Link app.4
Additional features
Easy filter maintenance

Changing the HEPA+Carbon filter is quick and easy, with automatic notifications for each machine on the LCD screen and Dyson Link app.4

Cools you with purified air

Air Multiplier™ technology delivers powerful, long-range airflow to cool you with purified air.

20% quieter than previous model

Acoustically engineered to reduce turbulence, so it's 20% quieter than the previous model.

Smart technology

Monitor and schedule purifying for each location with the Dyson Link app.4 And control hands-free with compatible voice services.5

Diffused mode

Diverts airflow through the back of the machine. To purify the room, without feeling the airflow or cooling you.
Specifications
Oscillation/Angle:
350°

---

Filter life:
1 year for HEPA+Carbon filter6

---

Standby power consumption:
< 0.5W

---

Room coverage:
81m³ (according to POLAR)

---

Sound level:
59.8dB7

---

Cord length:
1.8m

---

Length:
220 mm

---

Width:
220 mm

---

Height:
1050 mm

---

Weight:
4.65kg

---
Frequently asked questions
Dyson experts are on hand to better understand your business environment. We'll advise about which purifiers will best suit your space and budget, as well as informing you about our latest offers.
We recommend replacing the HEPA+Carbon filter every 12 months (based on 12 hours a day of use) – so this may vary depending on usage and pollution levels. You'll be notified via the Dyson Link app4 or LCD screen when it's time to replace the filter.
No, unlike some conventional filters which require changing, washing and drying each month, this isn't the case with ours. So there's no time wasted without a working purifier. Our filter is quick and easy to replace – and you'll know exactly when, via the Dyson Link app4 or LCD screen.
Yes, one Dyson Link app account can be used to control up to 15 connected purifiers – or an unlimited number of users can control a single purifier. It will only ever choose the most recent update. For example, if more than one person was updating the scheduling, the purifier will use the most recent change.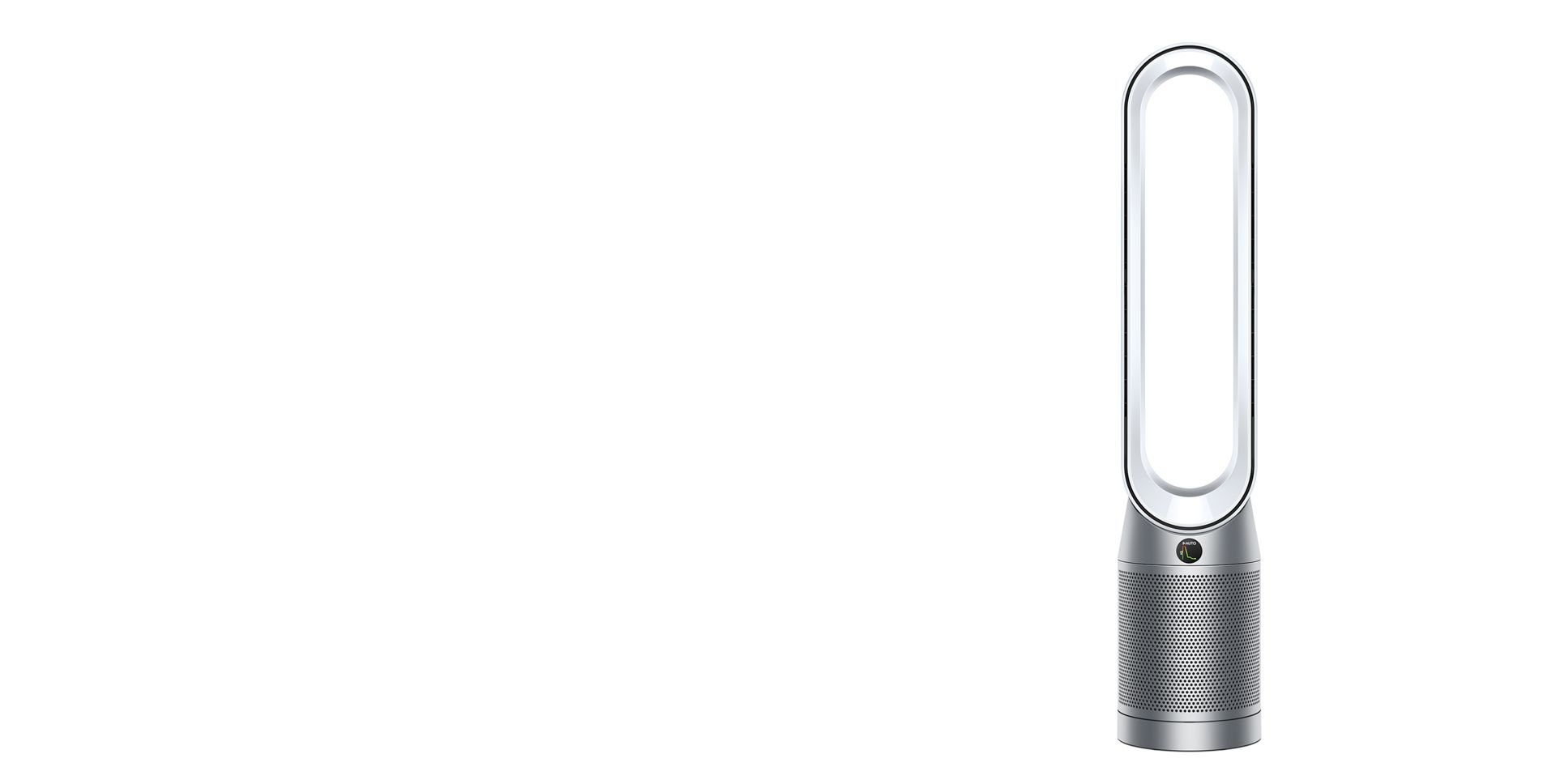 Why choose Dyson for business
1Tested for filtration efficiency at 0.1 microns (EN1822, ISO29463)
2Tested for filtration efficiency at 0.1 microns (EN1822). Tested to JEM 1467 (acetic acid, acetaldehyde, ammonia), GB/T18801 (formaldehyde, benzene) and DTM-003282 (NO2). Capture rates vary.
3In maximum setting. Tested for air projection, purification coverage in a 81m3 room.
4Requires device to run app, Wi-Fi or mobile data, Bluetooth 4.0 support, and iOS version 10 or Android version 5 (or above). Standard data and messaging rates may apply. App control doesn't apply to heating.
5Refer to the Dyson Link app for compatible voice services.
6Based on 12 hours use per day. Filter life varies according to pollution levels.
7At maximum flow rate in Purifier mode