Lean engineering
More, with less.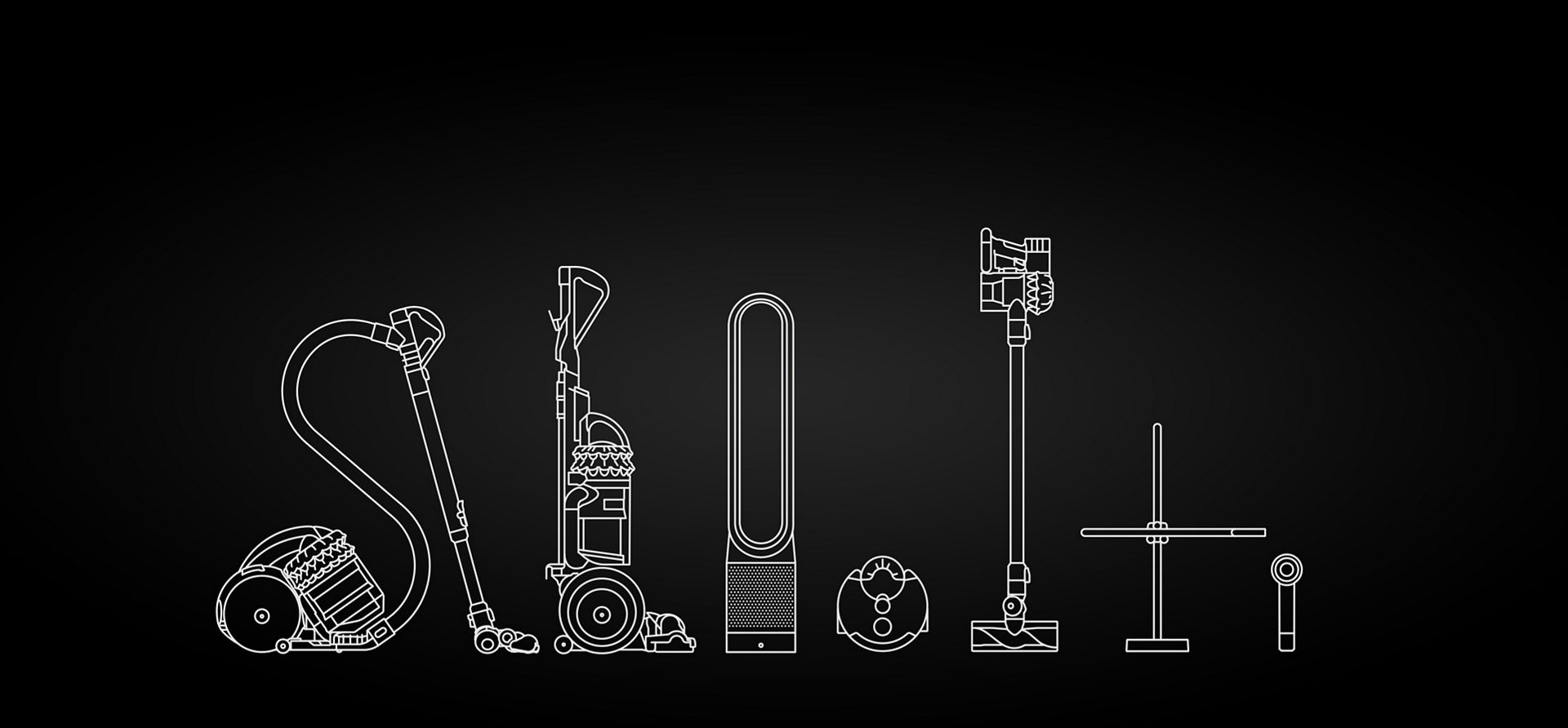 Tiny yet mighty.
The Dyson digital motor V9 is just 27mm wide, and was created for the Dyson Supersonic™ hair dryer. Housed in the handle to shift the machine's centre of gravity, it spins up to 110,000rpm – on average six times faster than other hair-dryer motors, while up to one third of the weight.1
We've combined it with the same Air Multiplier™ technology we use in our fans, for fast drying.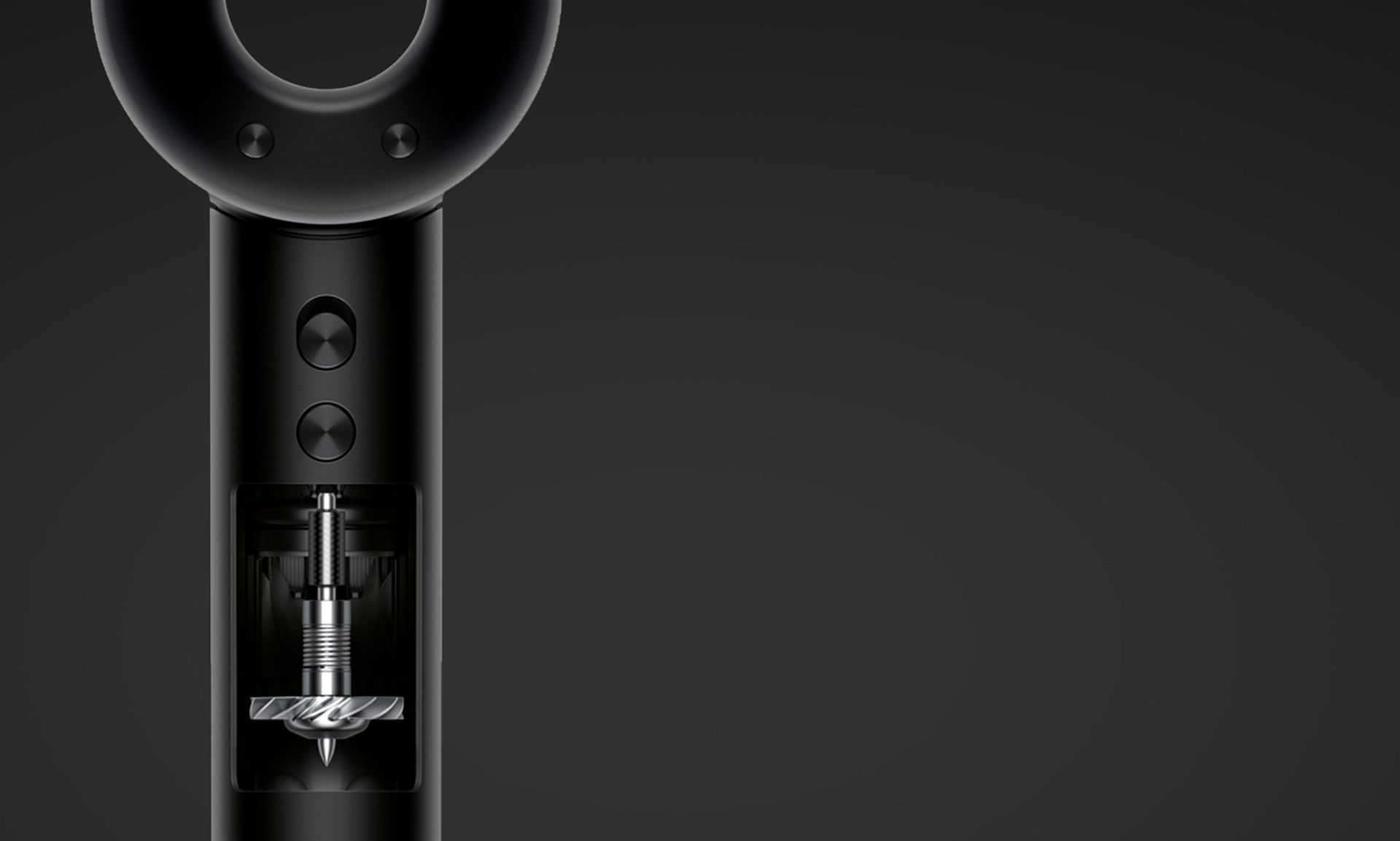 "Using energy and materials sparingly and ingeniously is a prerequisite of our job. It was this lean mindset that got me hooked on engineering. "

James Dyson

Engineer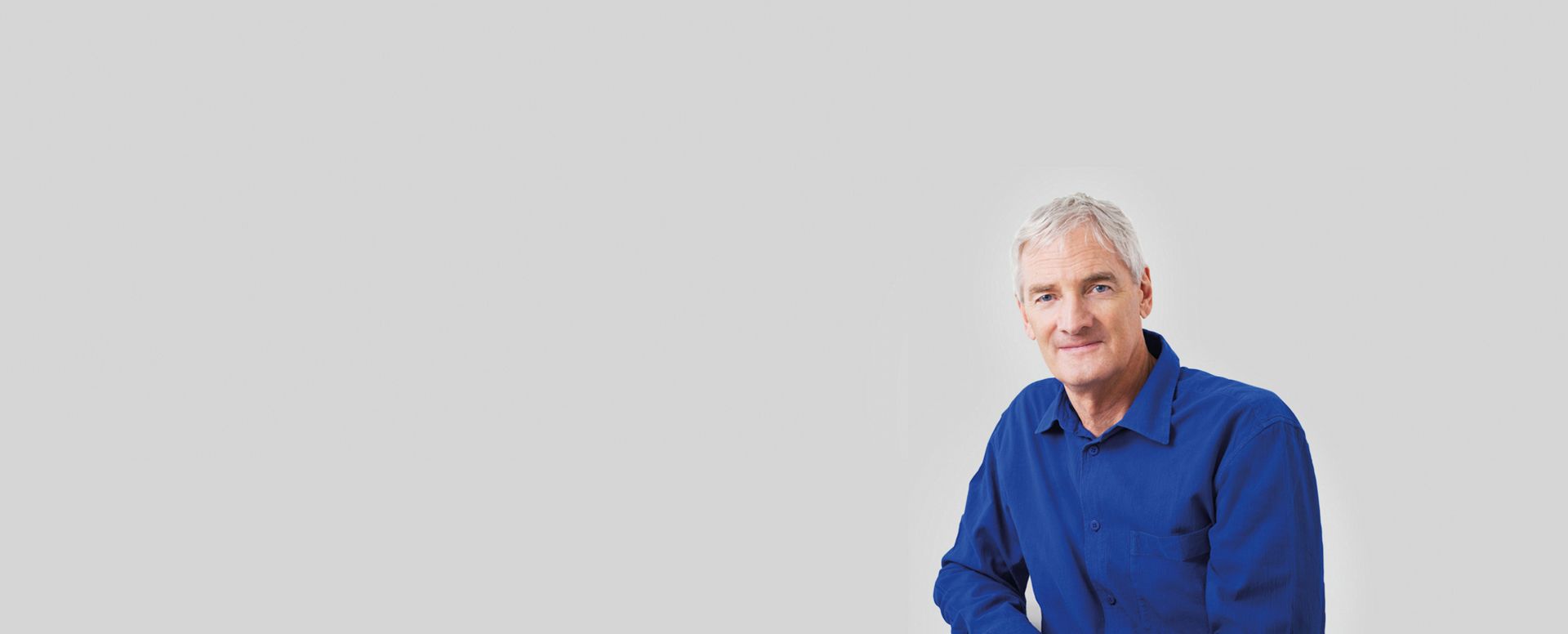 Improving, by removing.
Our engineers re-think everyday products to remove unnecessary components. By harnessing a phenomenon called the Coandă effect, they revolutionised the personal fan. It meant we could eliminate blades that chop the air – and the protective grilles that surrounded them.
Fewer mistakes. And less waste.
Guaranteed performance demands the greatest precision. So every Dyson digital motor is assembled by robots – each working within micron accuracy at high speeds. It's just one part of an energy-intensive manufacturing operation. So we're working to make the production lines more efficient, using hotrunner system to reduce resin waste.
Our tooling suppliers are also developing multi-cavity tools, allowing for the production of multiple parts in one mould – reducing time, material and energy use.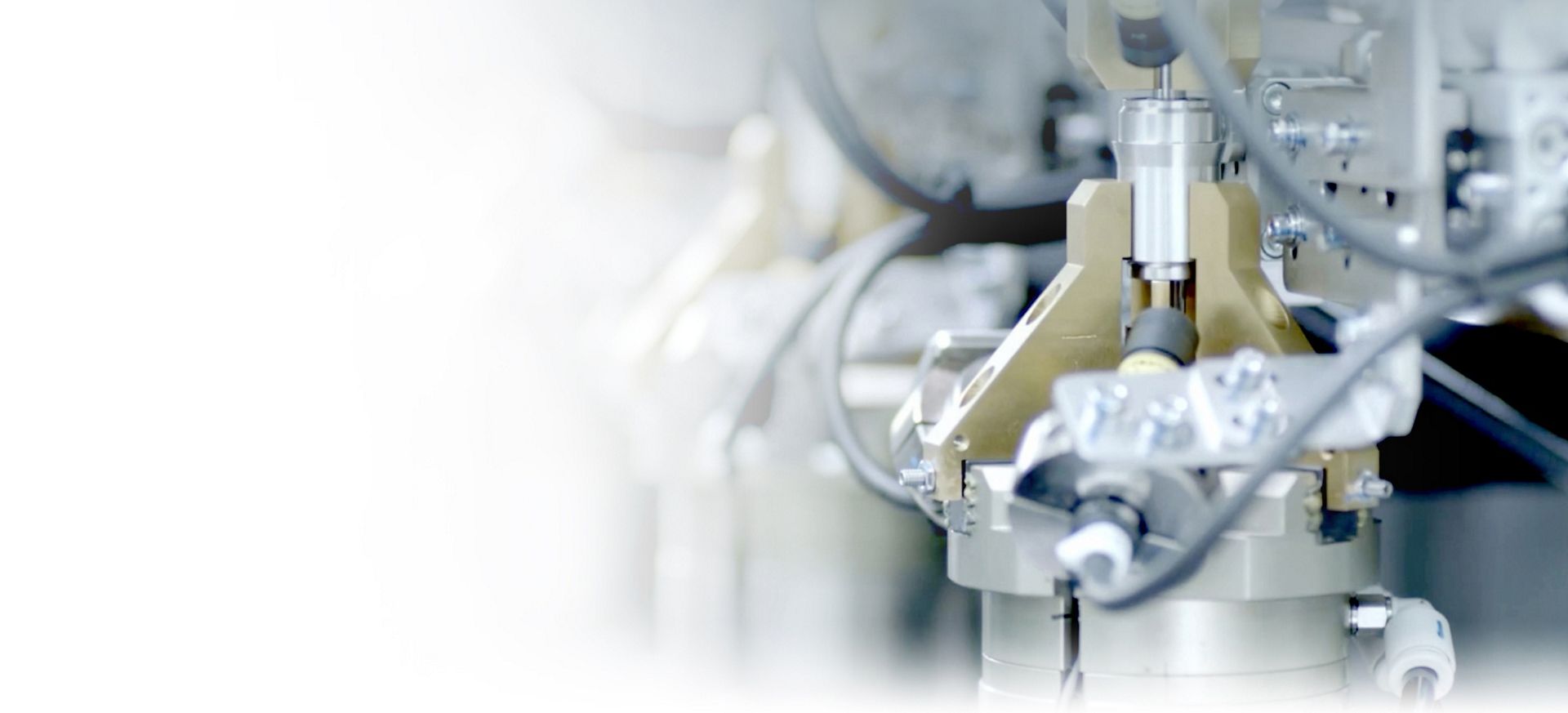 Lightweight. Heavily tested.
Dyson machines are lightweight and ergonomically-balanced, for a more comfortable experience. But this doesn't come at the expense of durability. Our engineers' knowledge of geometry and pioneering materials means our prototypes are engineered to withstand thousands of hours' testing. Which means thousands of hours of use.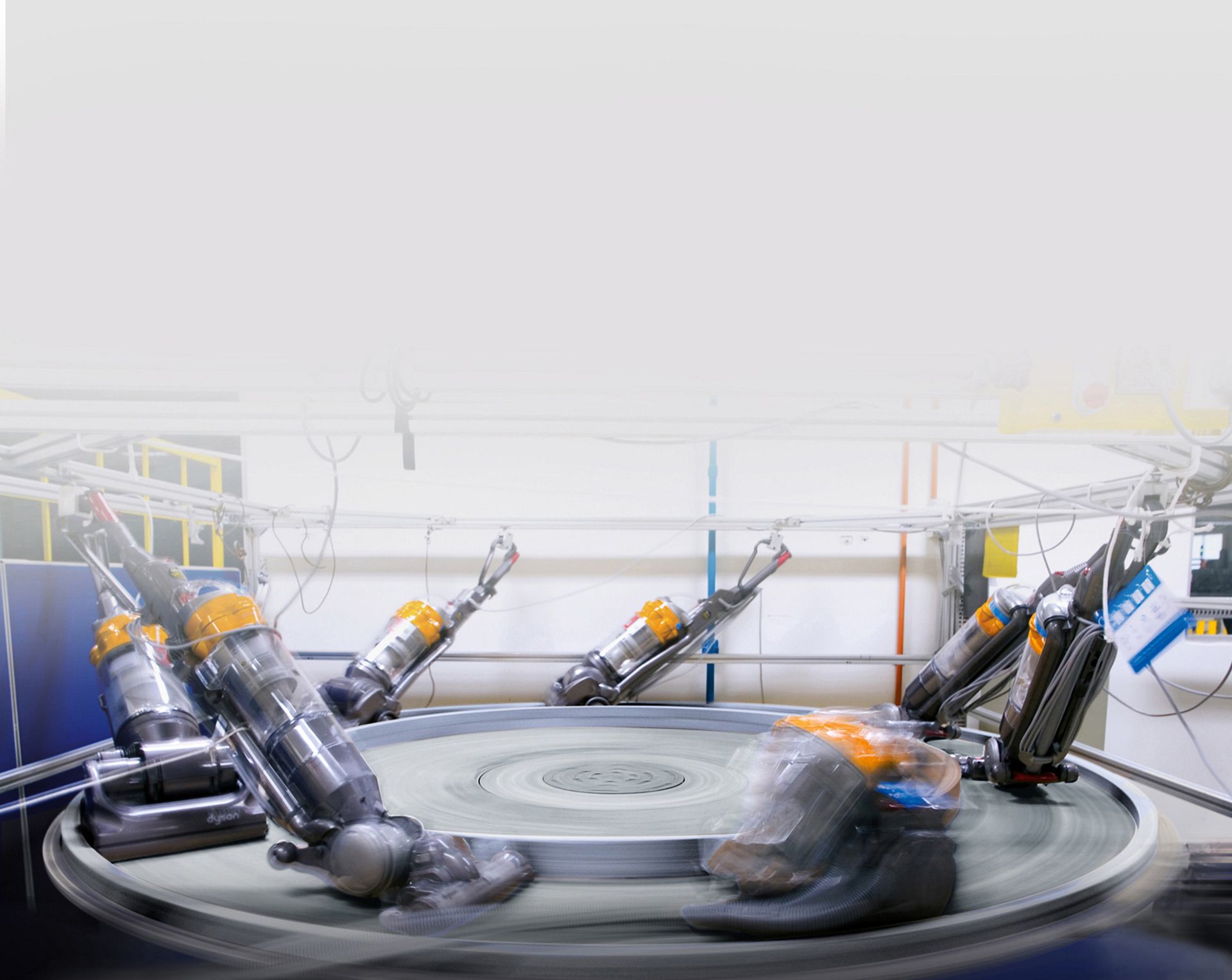 Package, protect, present.
Our packaging is designed in parallel with our products.
We put both through the same rigorous testing, so that our technology arrives safely and is exciting to unbox, wherever you are in the world.
And just like our products, our packaging is continually evolving and innovating. So that only necessary materials and energy are used in our appropriate, and intuitive, packaging.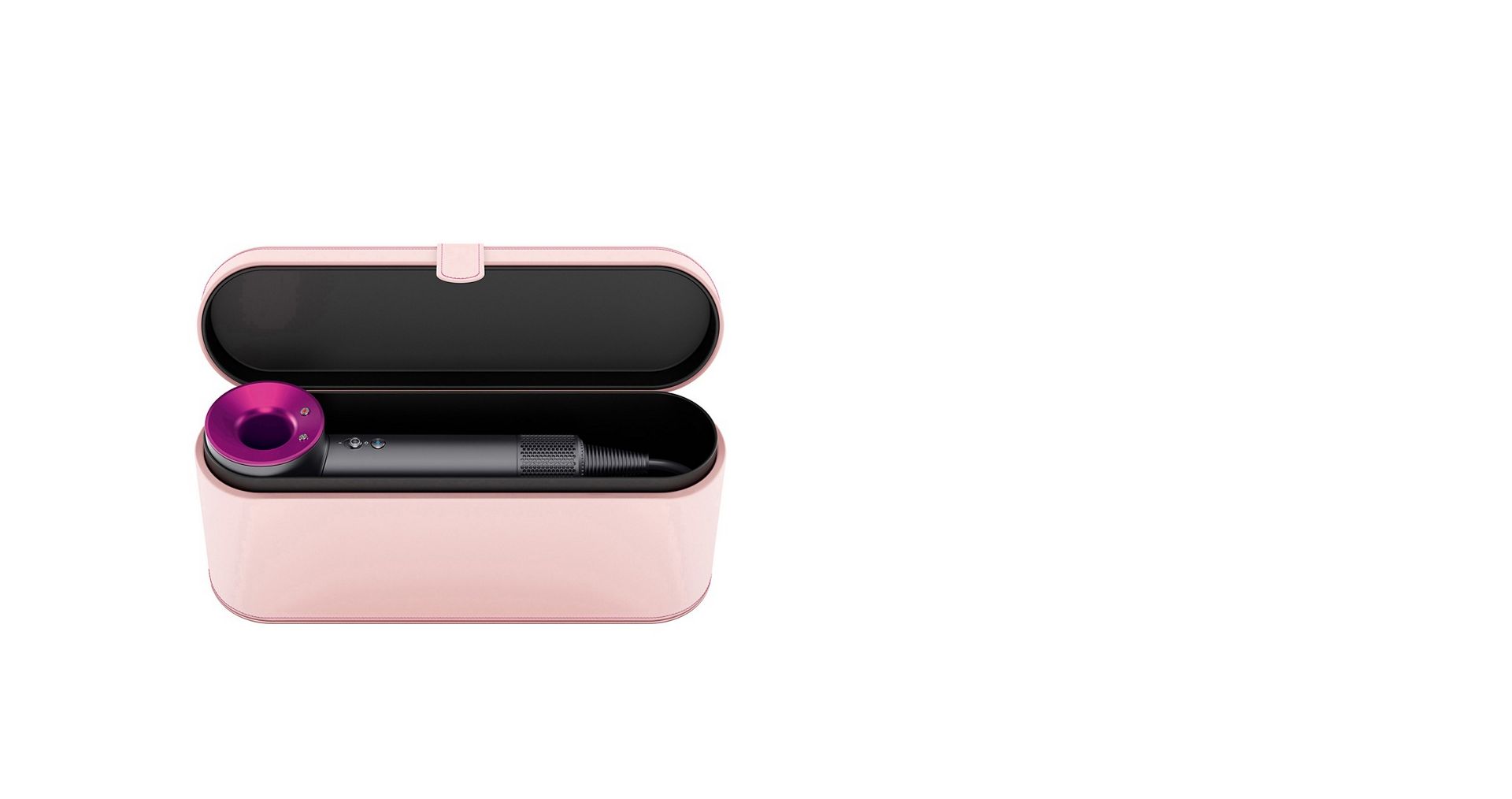 Beyond the energy label.
Energy labels should guide people towards high-performing, energy-efficient designs. But when it comes to vacuums, the laboratory tests use empty machines. So we don't engineer our vacuum cleaners to satisfy these tests.
Instead we think of efficiency at every turn: from our high-performance digital motors, to the materials we use. And because you have 100% suction, 100% of the time, vacuuming is finished quickly – with no disposable bag going to landfill. You won't find that on the energy label.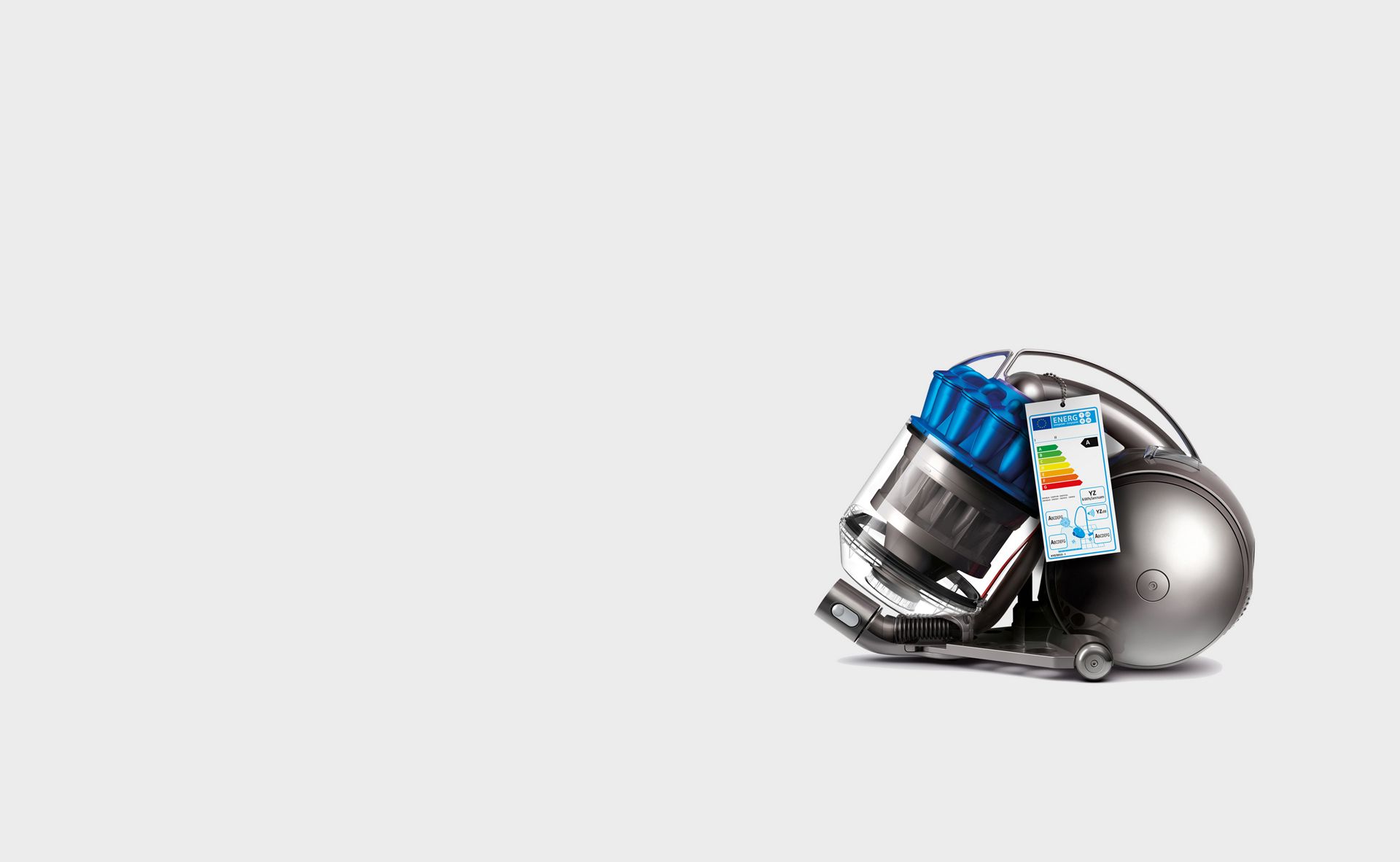 Reuse. Recycle. Refurbish.
Almost all of the high-quality materials in Dyson machines can be reused or recycled. And at our service workshops, we refurbish and certify pre-owned machines, offering them for sale at a reduced price.