Dyson enters the audio category in Singapore with the Dyson Zone™noise-cancelling headphones
After more than five years of research and development, its high-fidelity headphones are now available in Singapore.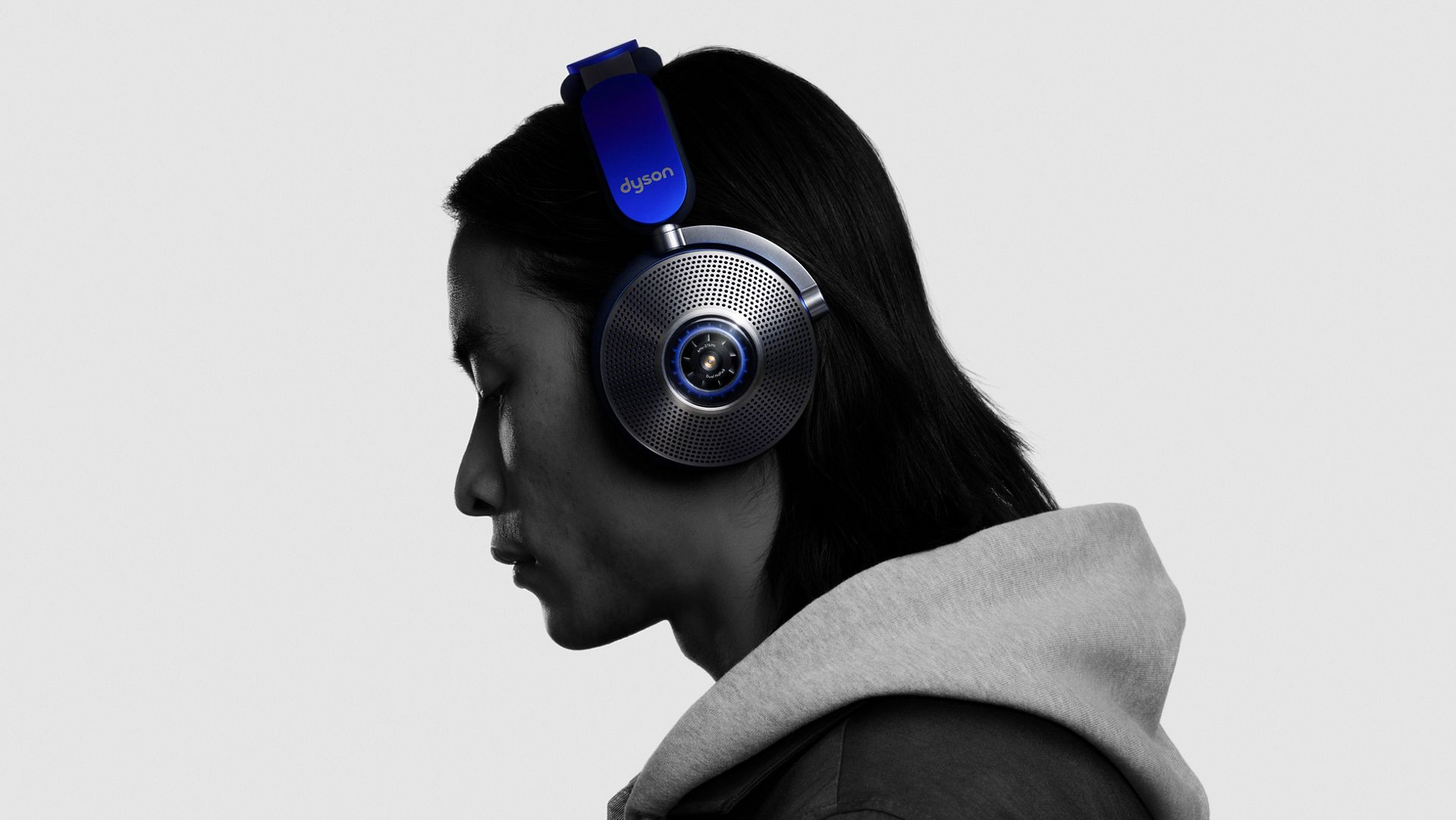 Dyson is once again disrupting a new category with the launch of the Dyson Zone™ noise-cancelling headphones in Singapore. Offering a pure and immersive listening experience, the Dyson Zone™ noise-cancelling headphones offer up to 50 hours of listening1, with ultra-low distortion, advanced active noise cancellation and faithful audio reproduction across the entire sound spectrum.
A scientific approach for high-fidelity immersive listening
Although many audio companies use a 'golden listener', a common practice in this field where a person determines what 'good' sounds like, Dyson engineers preferred to take a scientific approach, using sound reproduction measures such as left-right balance, total harmonic distortion and frequency response to ensure excellent sound quality. In order to validate the specification objectives, they relied on the results of extensive user testing. Powered by lithium-ion batteries and a USB-C charging system, the Dyson Zone™ noise-cancelling headphones offer up to 50 hours1 of ultra-low distortion sound.
Charged to 100% in 3 hours, the headphones offer advanced active noise reduction and faithful audio reproduction across the entire audio spectrum. In total, the Dyson Zone™ noise-cancelling headphones are equipped with 11 microphones, 8 of which are used to reduce noise pollution by up to 38dB and monitor surrounding sounds 384,000 times per second.
To deliver true sound with a full sound spectrum, the Dyson Zone™ headphones automatically reproduce frequencies ranging from 6Hz to 21kHz to ensure that every note or word is audible. Such a wide frequency range is due to the engineering of the electroacoustic system and components: the 40 mm and 16 ohm neodymium speakers are at the center of the audio system.

The loudspeaker and electronics, mechanical system, materials and acoustics have been carefully designed to minimise distortion. The loudspeaker output is then equalised by intelligent signal processing 48,000 times per second which, when combined with noise reduction, neutralises harmonic distortion to levels inaudible over the entire frequency range (0.08% at 94 dB at 1 kHz).
Dyson engineers have developed a machine that offers high fidelity audio while providing optimal comfort. They have developed the comfort pads so that they can adapt perfectly to the shape of the ear of any owner thanks to the density of foam and a clamping force of the headband.

Inspired by the shape and design of a horse's saddle, the Dyson Zone™ noise-cancelling headphones are designed to distribute weight evenly across both sides of the head, rather than the top. The headphones have also been designed taking into account a diverse range of head types across the world to adapt to all owners.

Selecting the right materials is crucial for three reasons: comfort, stability and active noise reduction. Foam is an obvious choice for headphones, but Dyson engineers have thoroughly studied the composition of the different foams to choose the most appropriate material based on density, compression ratio and elastic return rate, promoting the best acoustic performance and preventing urban noise from entering. The headphones are deliberately flatter than conventional headphones, both for noise reduction and comfort.
The Dyson Zone™ noise-cancelling headphones are engineered to tackle the dual problems of noise pollution and air pollution.
More than half of the global population lives in cities. This is expected to reach 7 in 10 by 20503. As urban populations grow, so does associated infrastructure – transport, construction, traffic – all of which impact the environment in which we live, polluting the air and generating noise.
A study conducted by National University of Singapore (NUS) researchers found that Singapore's average outdoor sound level throughout the day is 69.4 decibels – which exceeds NEA's recommendation of no more than 67 decibels averaged over an hour4.
Air pollution is also a global problem. 99% of the world's population live in areas that exceed the World Health Organisation (WHO) safe levels for pollution5.
In many geographies, local man-made pollution isn't the biggest threat – in Europe, West Asia and Africa, the primary source of air pollution according to the United Nations Environment Programme is windborne dust6.
To reduce noise pollution and monitor surrounding noise, the "transparent" mode achieves unparalleled active noise cancellation, while ensuring constant alertness when traveling.

The Dyson Zone™ noise-cancelling headphones have an additional microphone for telephony to allow calling, recording or voice control, for greater clarity in voice transmission while rejecting noise surrounding the user's environment.

The Dyson Zone™ noise-cancelling headphones can also be equipped with a removable visor to project purified air when traveling in polluted urban areas or public transport. This technology is the result of Dyson's 30 years of expertise in airflow, filtration and motor technologies, and a deep understanding of indoor and outdoor air quality. The compressors located in each earcup draw air through the double-layer filters and project two streams of purified air to the user's nose and mouth, channeled through the non-contact visor. Electrostatic filters remove particles as small as 0.1 microns2, while activated carbon filters absorb gases such as nitrogen dioxide4 from urban pollution.
Detection and connectivity via the MyDyson™ app
The MyDyson™ App is used to control the Dyson Zone™ noise-cancelling headphones, adjust the airflow speed and noise reduction mode, as well as to adjust the audio equalisation. It is therefore possible to customize your acoustic experience among 3 different modalities: Dyson EQ (enhanced), Bass Boost (bass) and Neutral (flatter response curve). It also allows you to choose to limit the volume based on hearing health advice.

Also, thanks to an on-board sensor, the app is able to monitor NO2 levels in the air and live controls, while simultaneously checking ambient noise levels in real-time. Like Dyson air purifiers at home, the Dyson Zone™ noise-cancelling headphones provides actionable, understandable information about the user's environment, accessible in just a few clicks, to help them adopt healthier habits.

Singapore is the first in Southeast Asia to unveil the Dyson Zone™ noise-cancelling headphones. The machine is currently on sale at Dyson Demo Stores and at Dyson.com.sg.
1Performance may vary based on environmental conditions and usage.
2Filter efficiency tested to ISO 29463 adapted at max flow setting by an independent third-party laboratory.