International Women in Engineering Day: Meet Yvonne Tan
23 June 2021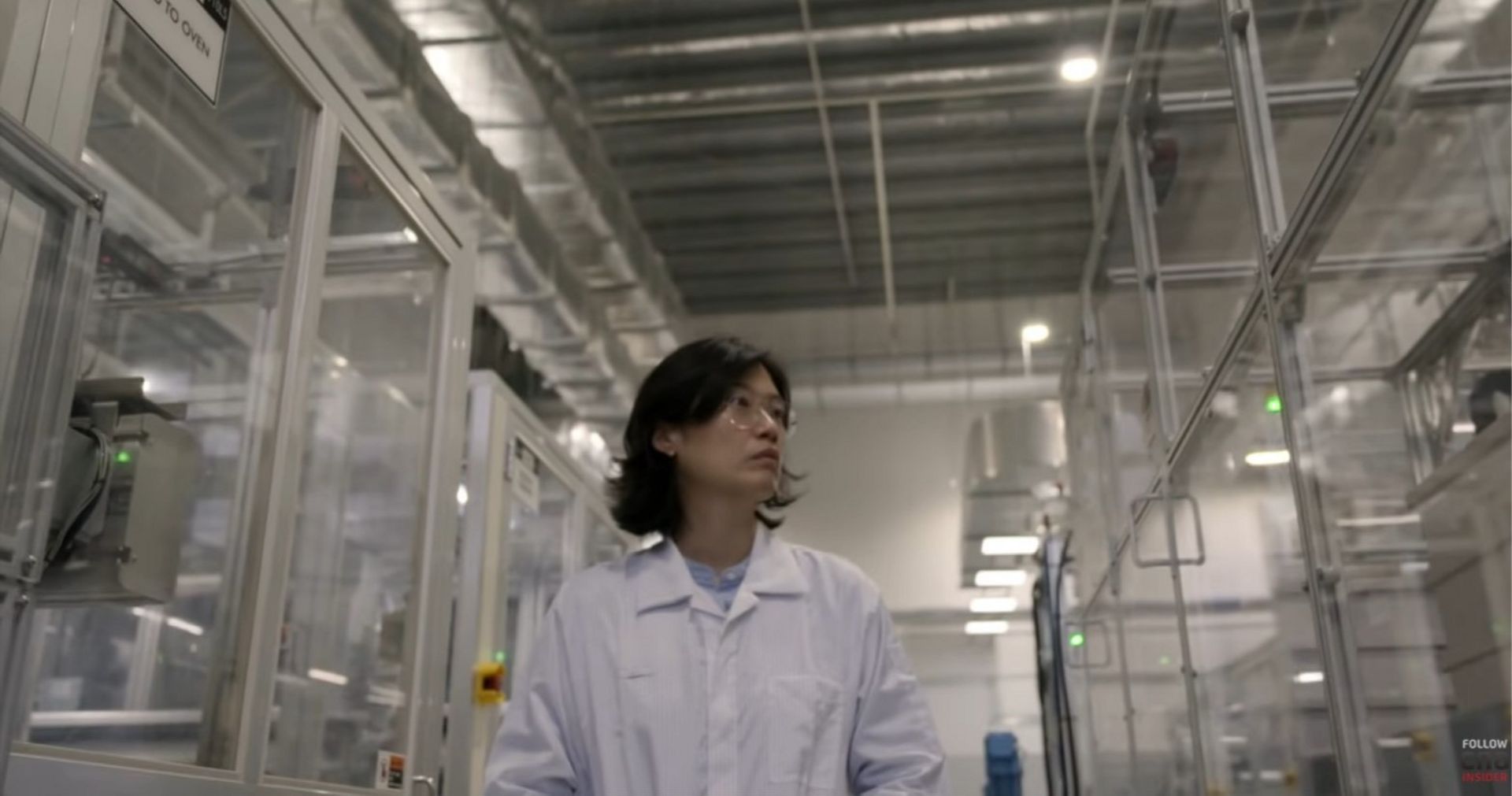 From a young age, Yvonne had a natural inclination to do things with her hands. She would sneak into her uncle's carpentry workshop to witness skilled hands transform ordinary planks of wood into functional furniture pieces. Occasionally, against the wishes of her parents, Yvonne would even lend her uncle a helping hand.
It was through these fond memories that Yvonne discovered her passion for engineering – making things that serve a function, and help solve problems. Today, Yvonne is a Dyson digital motor Senior Engineering Manager, and she is one of Dyson's many bright minds working on the patented Dyson Hyperdymium™ motor.
But that's not all. Today, she is also a teacher and engineering mentor for young budding engineers in Singapore. At the Dyson-NTU Studio, she guides engineers and inventors-to-be on how to develop products that solve problems, and to commercialise them.
What do you like about engineering?
I've always been curious about how things work. When things stopped working, I'd take them apart and try to fix them. I guess that's how I discovered my passion for problem solving! The thought of how many creative solutions there are out there just waiting to be discovered – brings both excitement and joy to me as an engineer. My mom was a great source of inspiration for me. She's remarkably persistent, creative and resourceful in how she approaches the problems she encounters at home as a home maker.
Tell us about your work with the Dyson Hyperdymium™ motor.
As a Senior Engineering Manager, I lead a team of motors engineers at the Singapore Advanced Manufacturing facility. We collaborate with engineers from our innovation campus in the UK to help translate new generations of Dyson Hyperdymium™ motors from design to manufacture.
What do you like the most about the Dyson Hyperdymium™ motor?
Everything! I find it amazing how so many different parts of the motor – both hardware and software, can work together so effectively and deliver such powerful performance. To me, the Dyson Hyperdymium™ motor is truly a feat of engineering. I feel privileged to have contributed to a piece of technology that has revolutionised the way people around the world clean their homes.
What inspired you to get involved in teaching and mentoring?
Throughout my journey as an engineer I've had the privilege of mentors giving me advice and guiding me along the way. I was able to tap into their years of experience to make informed decisions about my career. I'm very grateful for that, and this inspired me to give back to the engineering community by being there for future generations of engineers. I learn a lot from my interactions with the students too. They bring new and refreshing perspectives on issues and how to solve them.
How do you manage to juggle so many responsibilities?
Some days I wonder how I do it too! But in all seriousness, some days can be tough. But I believe it's my passion for engineering that spurs me on.
Tell us about a defining point in your career.
Quite a long time ago I was in Barcelona working to implement a suite of test systems for a product. I was young and incredibly eager, and just couldn't say no to any task or challenge that was presented to me. And so my mentors deliberately set me up with an 'impossible' task to help me understand and learn that it is okay to say 'no' without worrying about my image, and that it is perfectly okay to ask a team member for help, rather than to attempt to solve every problem on my own. This lesson has stayed with me since and I am very grateful for the lesson.
What do you think about the statement that engineering is a 'male profession'?
Oddly enough, I've never felt gender to be a limiting factor for anything. Engineering is for everyone – male or female!
What do you enjoy doing in your spare time?
I'm big on do-it-yourself (DIY) projects at home. I've done everything from restoring a vintage sewing table to installing smart lights into my home.
What keeps you going?
I'm obsessed about solving problems, and engineering gives me an opportunity to make a career out of it. I love the deep sense of reward when you manage to solve a problem after spending countless hours experimenting with different solutions.
What's one of the biggest lessons you've learnt as an engineer?
Perseverance is key. Never be afraid to ask others for help, and don't be too quick to dismiss an idea. There's no such thing as an idea that's too crazy or bad.
Any advice for all the budding engineers out there?
Don't be afraid of failing. School may have taught you to fear failure, but the reality is that failure is a necessary part of the process of learning and problem-solving. Failure teaches you lots of things, and sometimes failures inspires whole new solutions that you've never thought about. Stay curious and explore!
Finally – as part of this year's James Dyson Award international top 20 judging panel, do you have any tips to offer?
Simply put – don't be afraid to participate in the James Dyson Award! There's absolutely nothing to lose from sharing your ideas, and who knows – you might just attract the attention of investors who may be keen to help you develop your idea further!
All images featured courtesy of CNA and IFA-Media. Watch CNA's Factories: Making the Future documentary here.