Automatically heats and cleans a whole room properly, capturing 99.95% of harmful pollutants as small as 0.1 microns.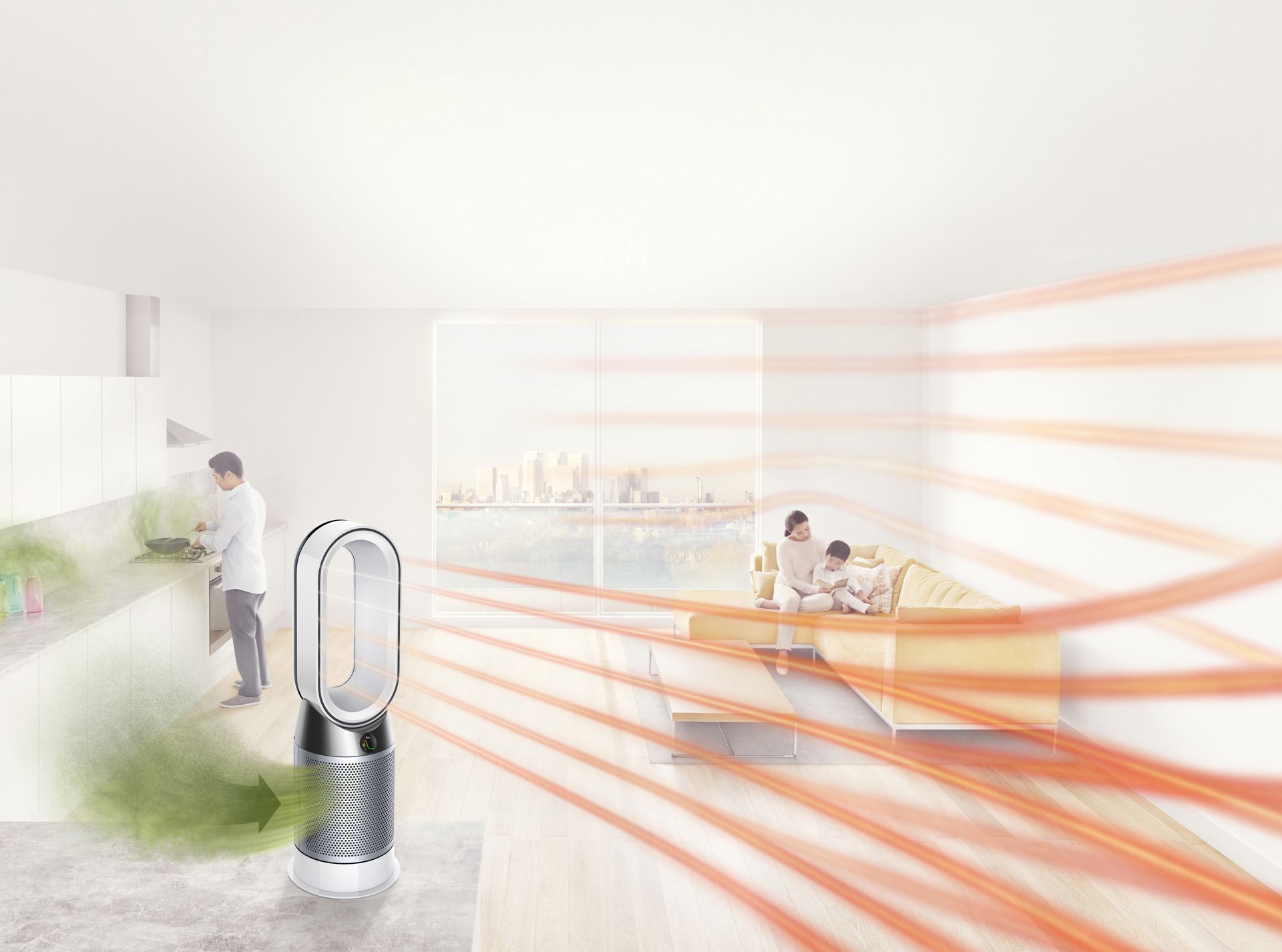 To simultaneously purify and heat a whole room properly, the Dyson Pure Hot+Cool™ air purifer goes beyond standard tests by automatically sensing pollution, capturing ultrafine pollutants, and projecting purified and heated air using Air Multiplier™ technology.¹
¹The standard purification and heating performance tests are AHAM AC1-2015 and IEC 60675 respectively. Dyson goes beyond these, by testing filtration efficiency (EN1822), air projection (DTM801), purification coverage in a 81m³ room with multiple sensors (TM-003711) and heating performance in a 35m³ room with multiple sensors (DTM 961).
Fast, safe, efficient heating
Positive Temperature Coefficient plates
Self-regulating ceramic plates are positioned at the front of the amp, to heat the air as it leaves the machine. As the plates heat up, they conduct less electricity to help ensure they don't overheat.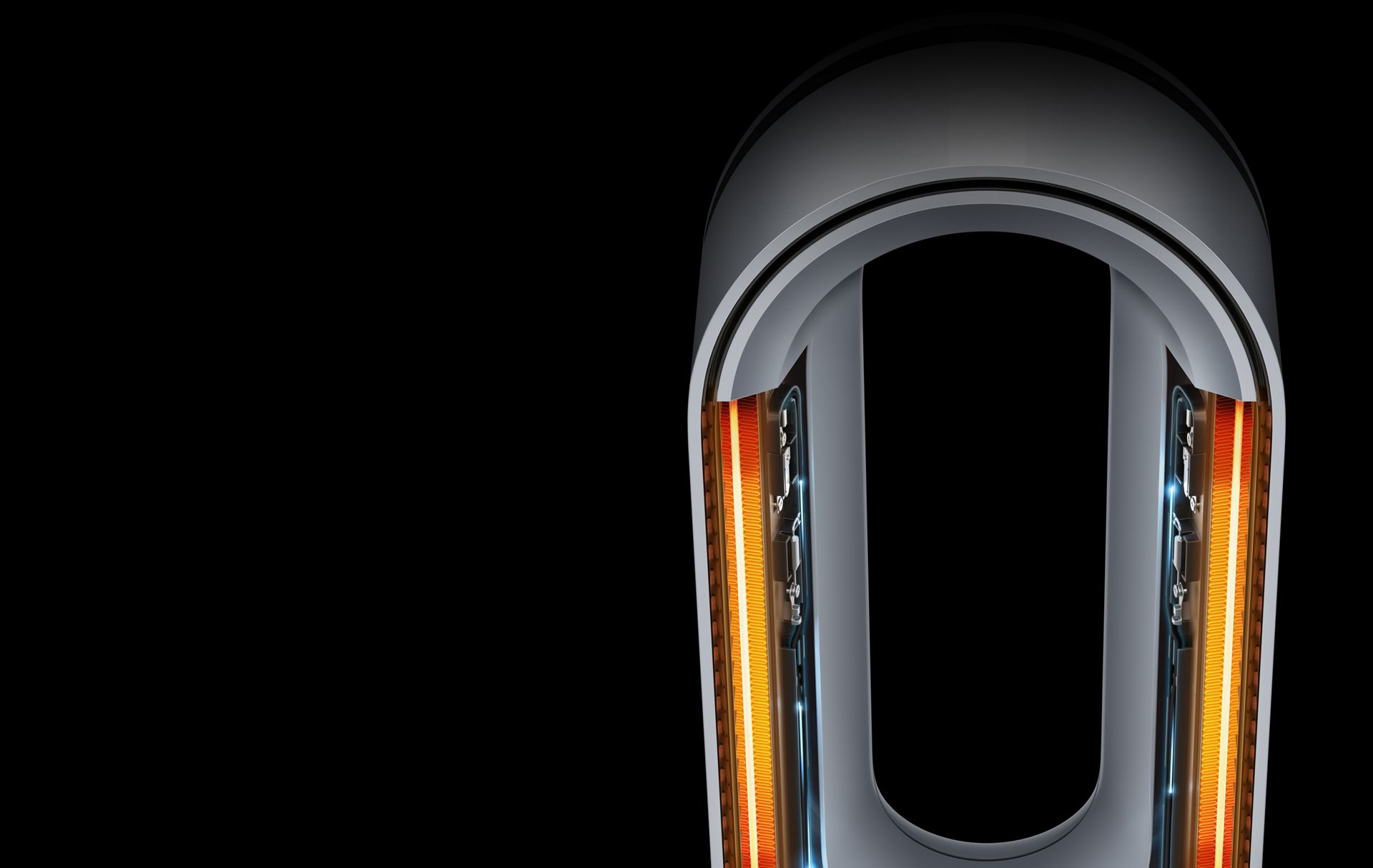 Thermostat control
Once your target temperature is reached, the machine automatically stops heating, which saves energy. If the temperature starts to drop, it reactivates to maintain it.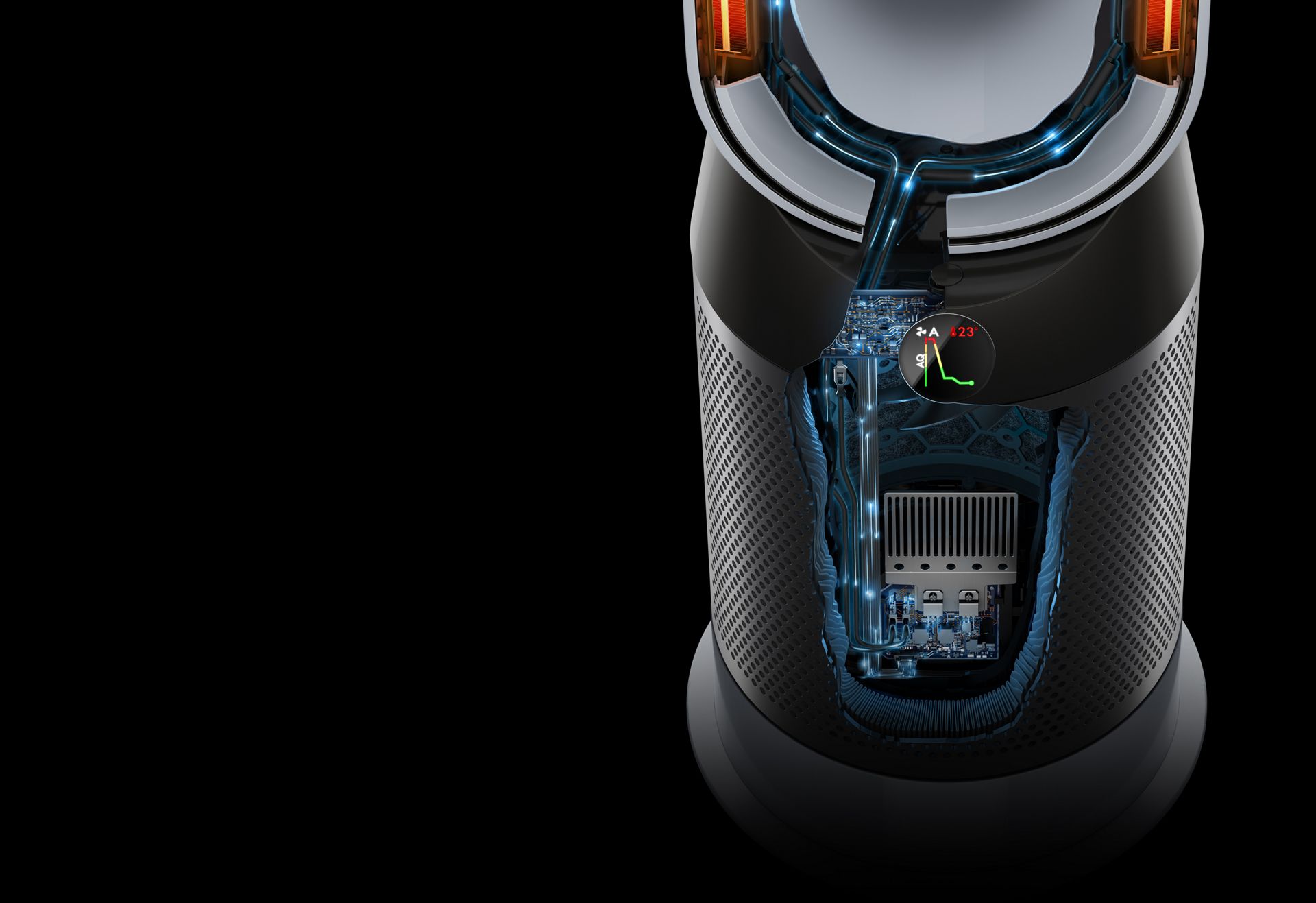 Senses particles and gases, then reports them in real time
With three intelligent sensors, the Dyson air purifier automatically detects airborne particles and gases.2
²PM2.5, PM10, VOCs, NO2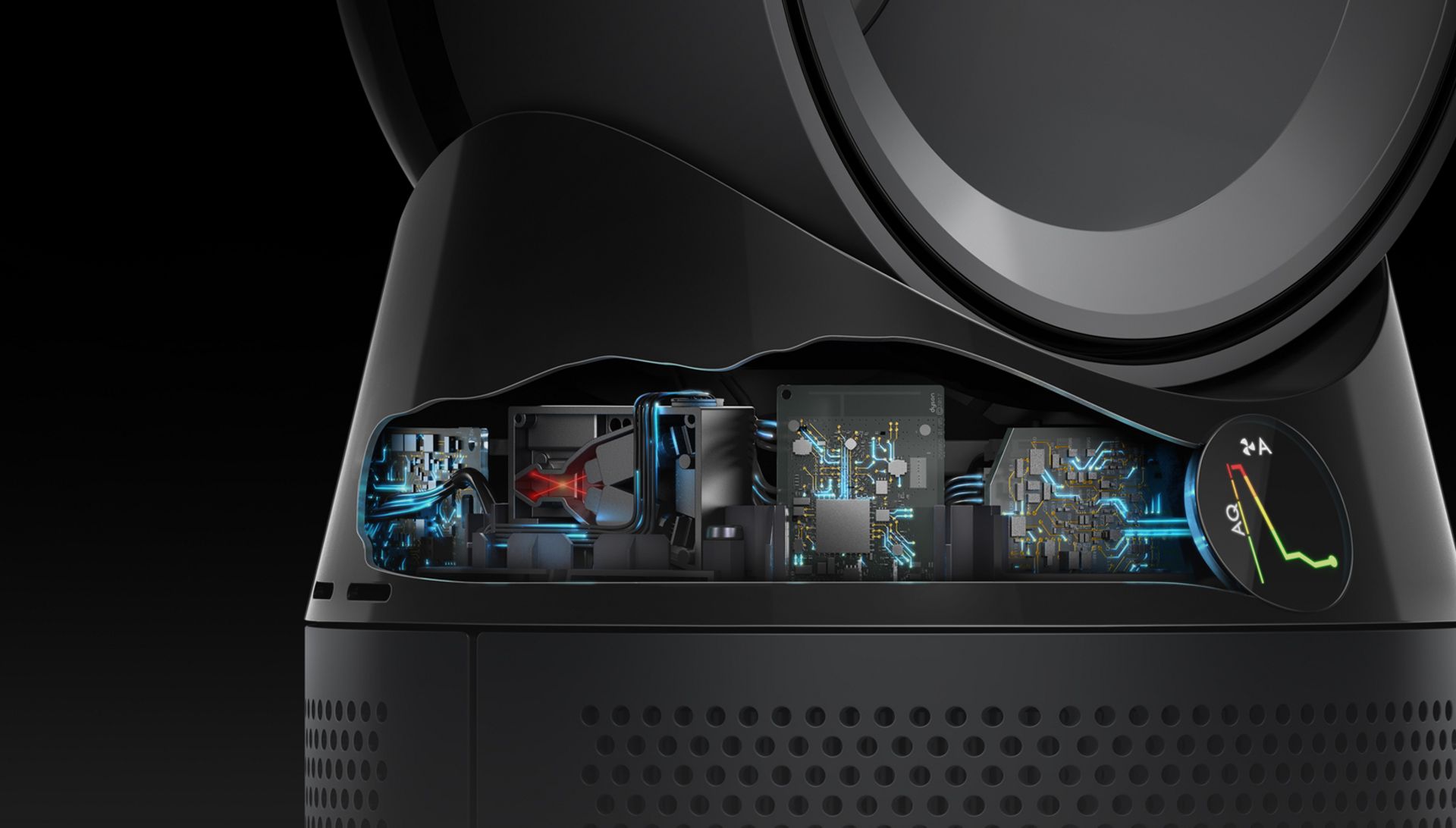 Live air quality and temperature reports on the LCD screen.
The machine's built-in LCD screen shows you room temperature, and which particles and gases it's detected
Captures pollutants you can't see
The machine uses two separate filters. They work together to capture ultrafine particles and gases from the air you breathe.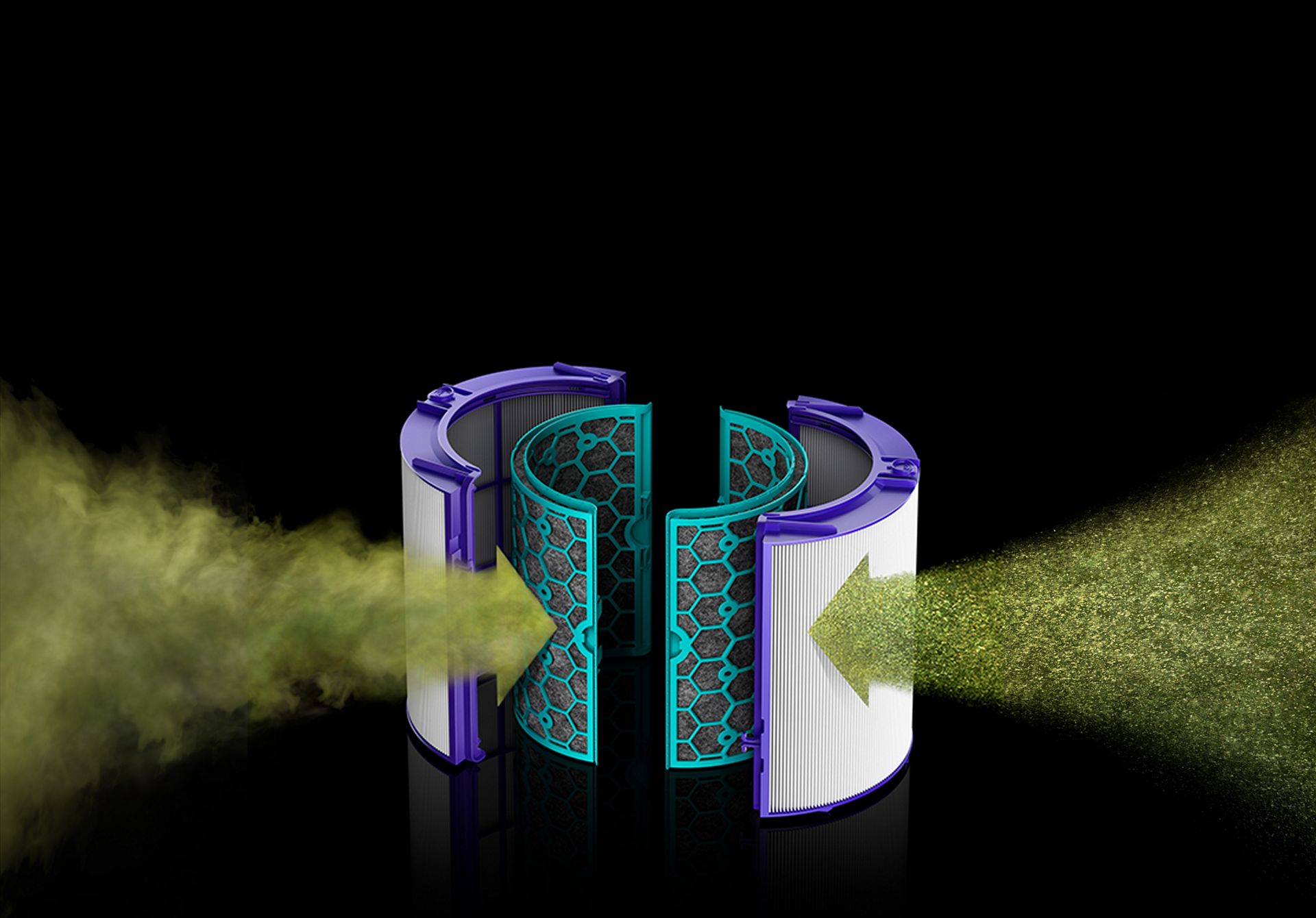 Projects heated, purified air to every corner of the room
The machine projects over 290 litres of smooth, purified air per second. With 350˚ oscillation, it mixes and circulates the air to heat your whole room quickly and evenly.³
³In maximum setting. Tested for air projection (DTM801), purification coverage in a 81m³ room (TM-003711), and heating performance in a 35m³ room (DTM 961).
You could use three products, for three jobs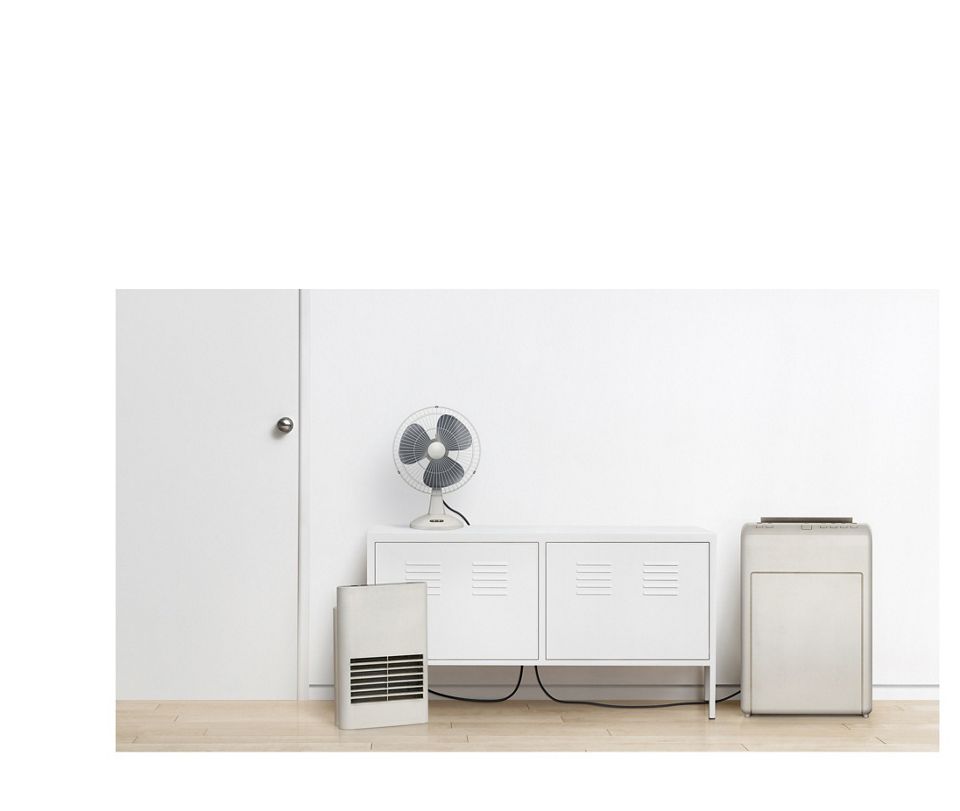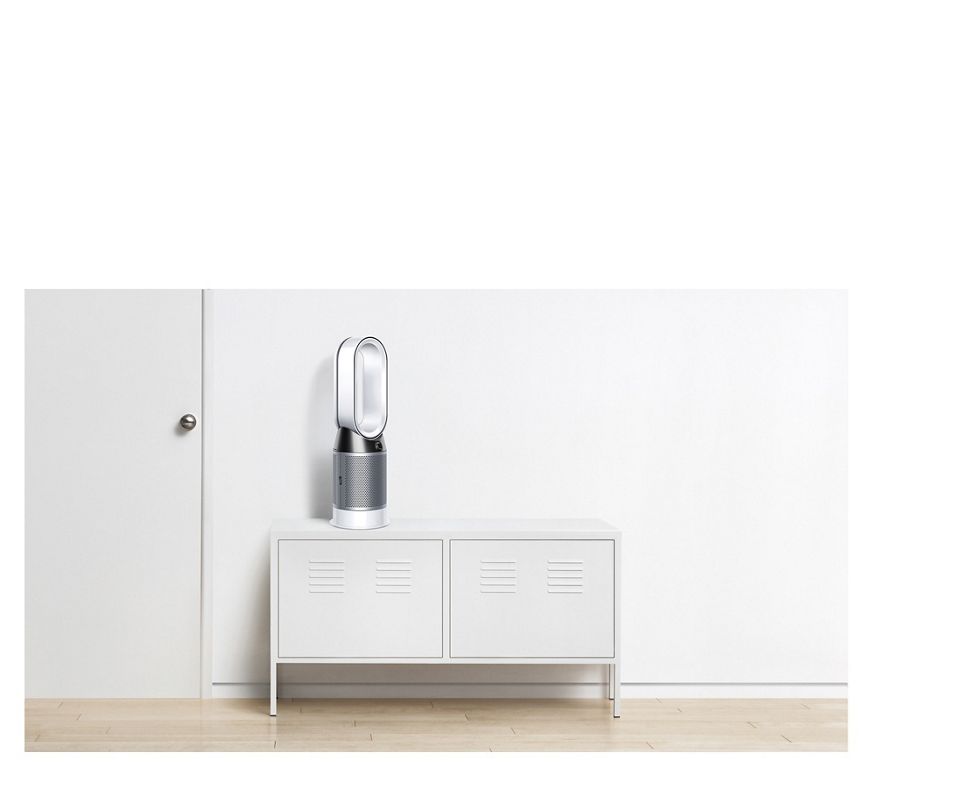 The Dyson air purifier purifies your air, and maintains a comfortable temperature all year round. So you don't need to switch between devices, or use up valuable storage space.
Auto mode. Maintains air quality and temperature, so you don't have to.
In Auto mode, the machine will automatically remove pollutants and maintain your target temperature. So you can continue your daily activities, while your air purifier monitors and reacts.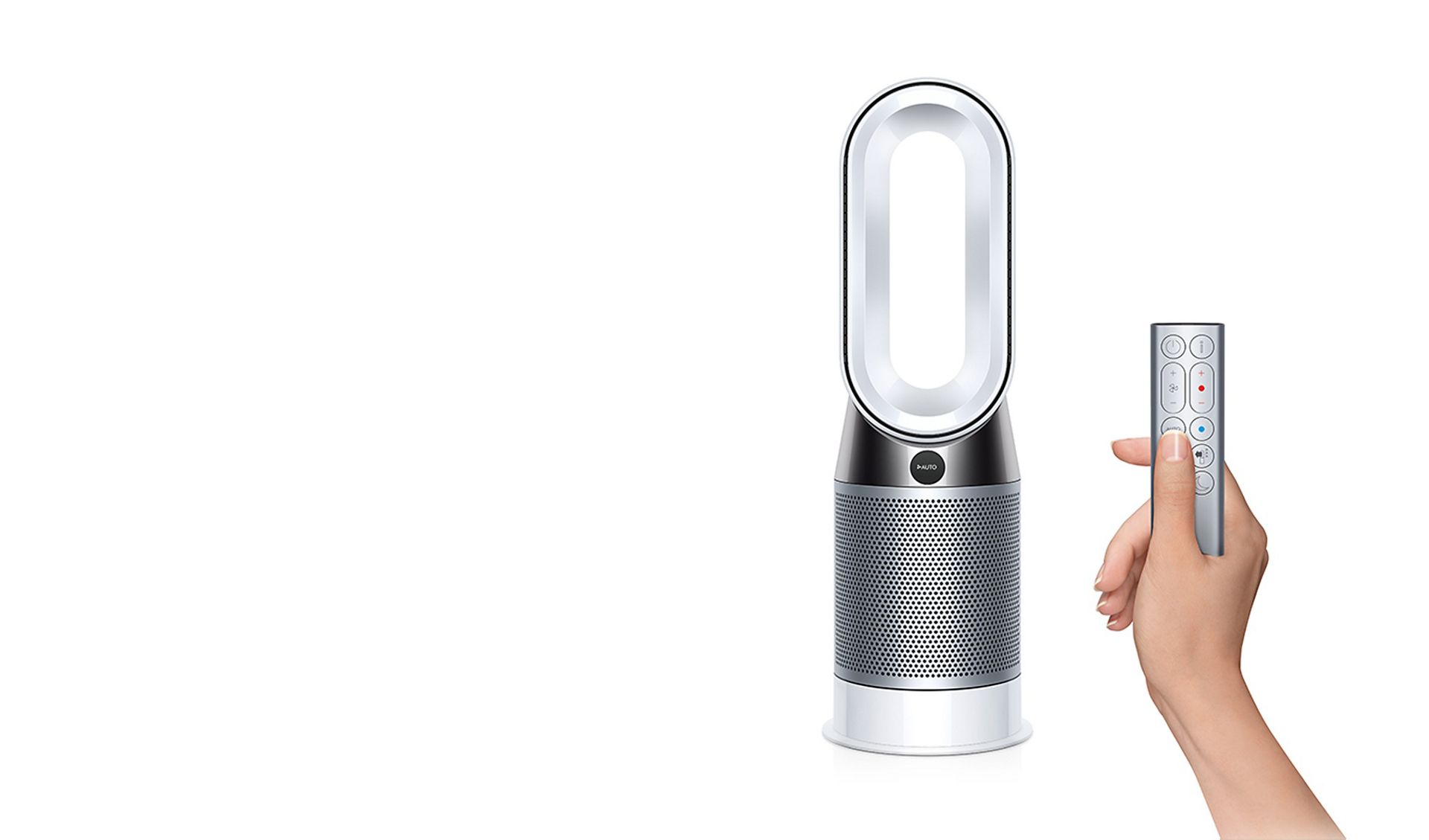 Night-time mode. Comfort on colder nights.
This mode uses the machine's quietest settings, with a dimmed screen. While you sleep, it continues to monitor and respond to air quality – and maintains your target temperature.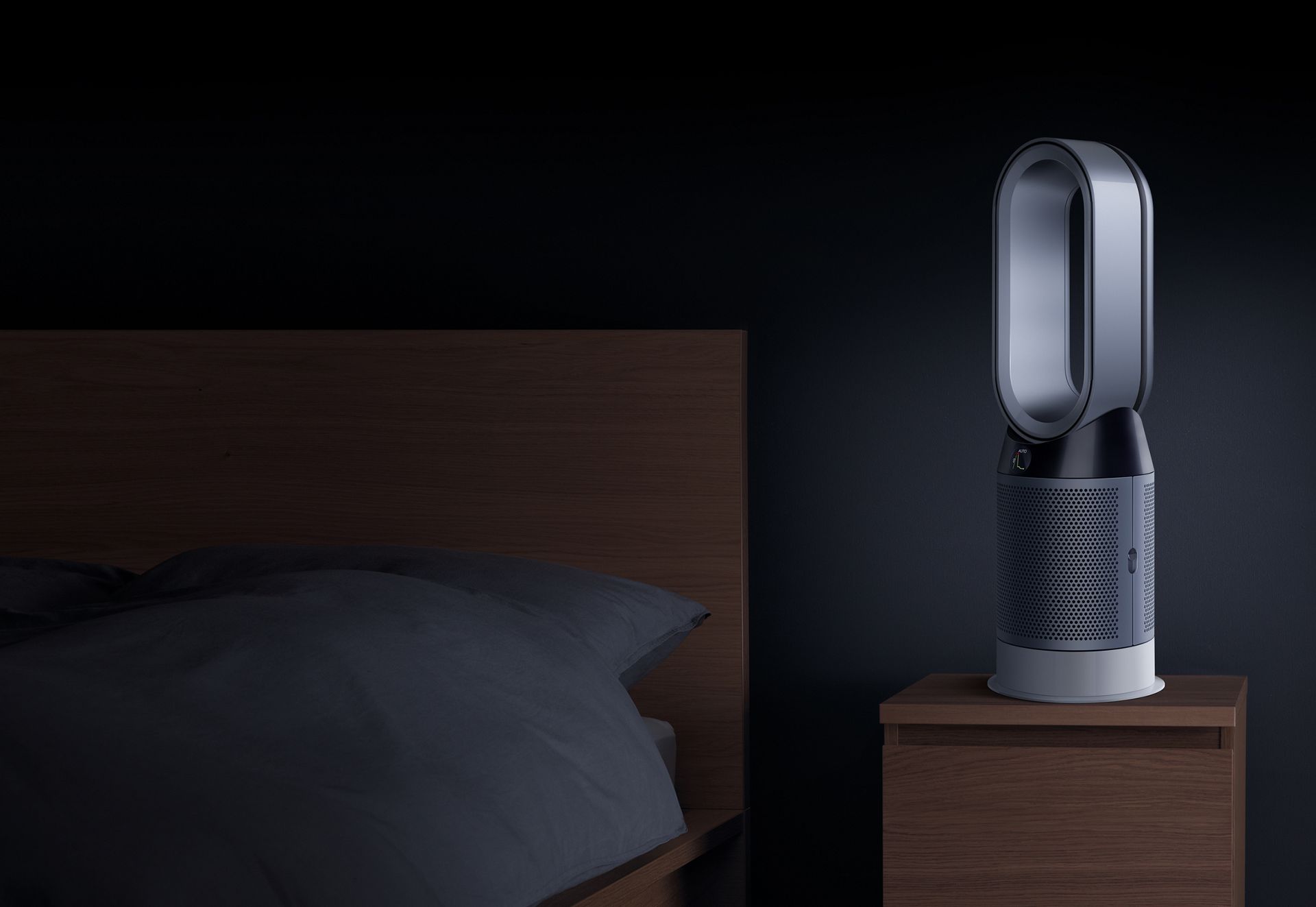 Monitor and control your machine, wherever you are
The Dyson Link app lets you control your machine – at home, or remotely. It gives you real-time reports on indoor and outdoor air quality, as well as temperature, humidity and filter life.⁴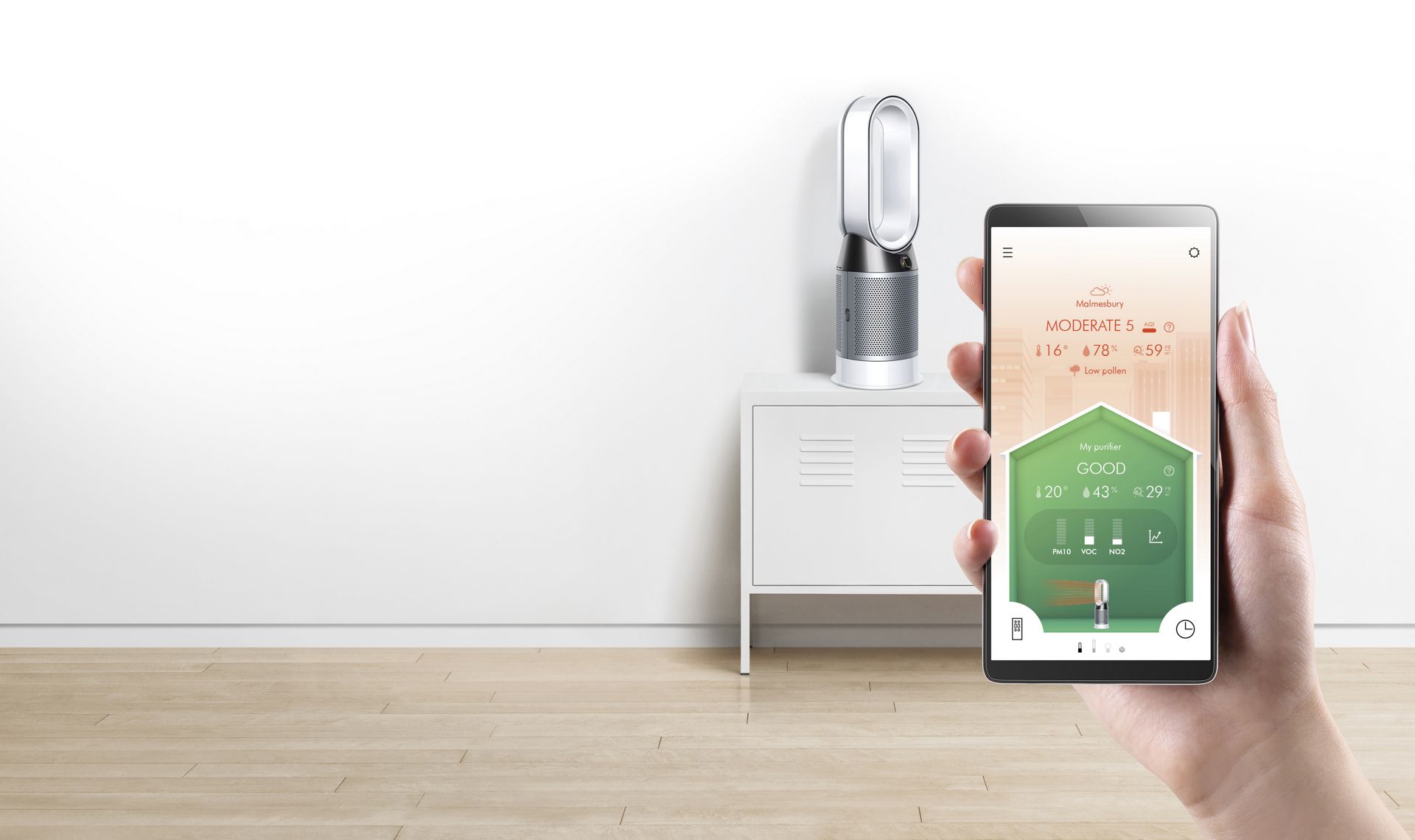 ⁴Requires device to run app, Wi-Fi or mobile data, Bluetooth 4.0 support, and iOS version 10 or Android version 5 (or above). Standard data and messaging rates may apply.
Easy filter maintenance
Built-in reminders show you when each filter needs changing. It's quick and easy to do, to make sure you're always breathing purified air.