The science behind hair
Solving real hair problems with innovative engineering.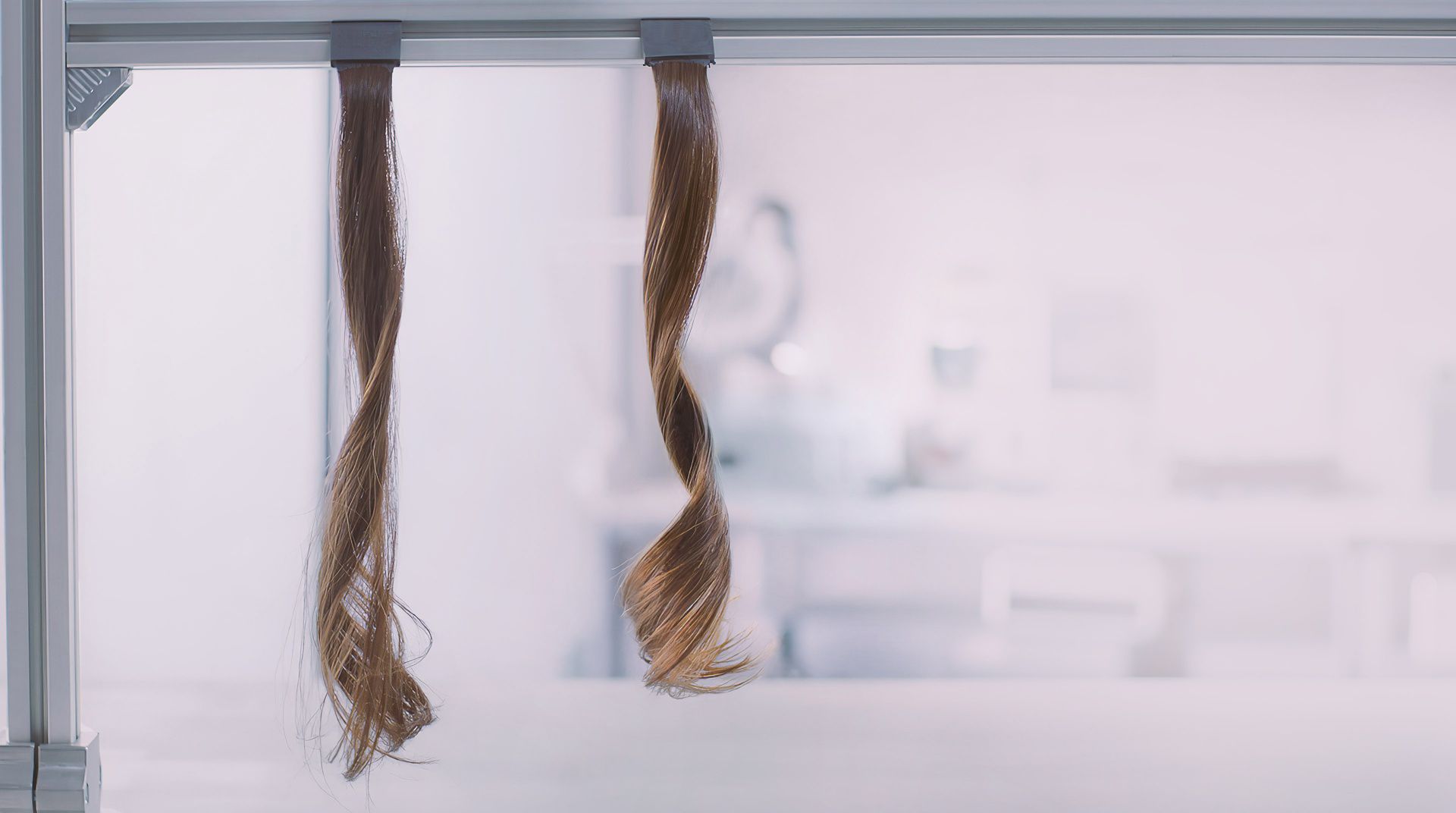 7 Lifespan of a hair in years

100 Up to 100 hair strands are lost each day

150,000 There can be as many as 150,000 hairs on a human head
Science, not guesswork
At Dyson, we want to know everything there is to know about hair. We're obsessed with the science behind hair and use it to engineer our technology. No guesswork, no gimmicks, just tried and tested science.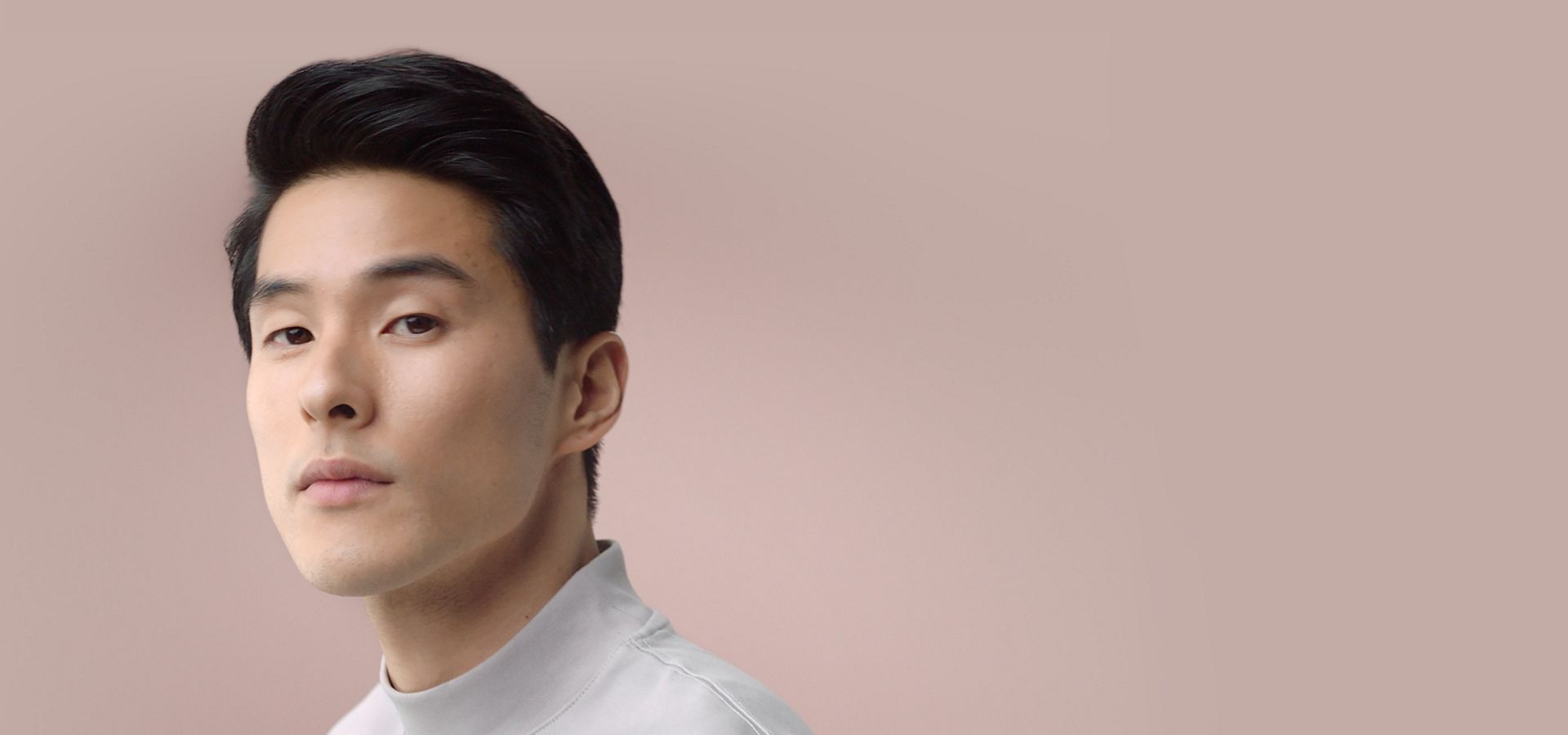 What your hair type means for you
Understanding your hair type can help you learn how to define and take care of your hair – and choose the best technology for you. We can roughly categorise 'hair shape' into four main groups. Each is then split into three subtypes – A, B, C – to describe the intensity of the curl pattern, with 'A' being the looser shape.
Type 1 A, B, C

Straight to wavy hair. Straighter hair has a round cross-sectional area. This hair type can require washing more regularly than other types of hair to avoid a build-up of oils.

Type 2 A, B, C

Wavy to curly hair. Type 2 hair is often described as a wavy 'S' shape with a round cross-sectional area, but is flatter than type 1 hair. This hair type also requires regular washing as oil can progress down the hair strand more easily.

Type 3 A, B, C

Curly hair with tighter ringlets. Curly hair can suffer from dryness due to a lack of sebum across the hair shaft. It's important not to use excessive heat when styling, and retaining as much natural oil as possible is crucial.

Type 4 A, B, C

Curly to coily hair. Type 4 hair has a flatter, more ellipsoid shape to form tight coils. These can tangle more easily, and be fragile when exposed to excessive heat. Type 4 hair can also be washed less regularly.
Hair density vs hair thickness
Hair thickness can be made up of two factors – density and strand width. Density is the amount of strands you have, while width is the thickness of the strand.

If you're not sure what strand width your hair is, take a piece and rub between two fingers. If it feels like cotton, your hair is coarse. If you can barely feel it, your hair is fine.

Avoiding exposure to excessive heat
Maintaining scalp health

Dyson's Intelligent heat control helps protect the scalp barrier from excessive heat. Helping to maintain your scalp's moisture levels when styling.

Retaining moisture

Excessive heat can make hair more porous – meaning it can gain or lose water easily. The imbalance can weaken hair and reduce style retention.

Preventing breakage

Overexposure to excessive temperatures can weaken the bonds in the hair. Losing strength and elasticity over time can make it more prone to breakage.

Maintaining shine

Hair can look dull, if damaged, as a result of cuticles lifting and scattering light. But when hair is healthy and aligned, it reflects light evenly – appearing shiny.
In a recent survey, 70% of people said they are concerned about their scalp.1
---
Dyson Global Hair Survey
2021

Globally, 7/10 respondents say their hair is damaged.1
---
Dyson Global Hair Survey
2021

'The best way to healthy hair is through prevention and minimising exposure to causes of damage.'1
---
Rob Smith, Dyson Senior Hair Specialist
2021

Healthy scalp, healthy growth
Damaging your scalp barrier within two weeks in which hair follicle first grows can impact the hair's development. Keeping your scalp healthy and balanced will help your hair to reach potential healthy growth.

Balancing act
The scalp consists of a complex microbiome, but an imbalance can lead to skin irritation, inflammation and follicle damage. Other factors can include genetics, hormones, pollution and extreme weather.

Cleaning up myths
Washing your hair regularly promotes a healthy scalp microbiome and can keep your hair free of pollutants. However, 'training your scalp to become less oily by washing it less' is a myth, so balance is key.

For each hair type
Consider your hair type when washing or treating your hair, as the requirements can vary. For example, some hair types may need different frequencies and formulations for the best results.

The Dyson Solution
At Dyson we strive to create machines which avoid excessive heat. By precisely engineering technology for your hair type, we can create the great styles while avoiding damage.

Dyson Airwrap™ multi-styler

Combining powerful airflow with Intelligent heat control, the Dyson Airwrap™ multi-styler can create multiple styles using the Coanda effect, not excessive heat.

Dyson Supersonic™ hair dryer

The Dyson Supersonic™ hair dryer is fast drying with no excessive heat. For precision styling with controlled airflow, to embrace hair's natural shape.

Dyson Corrale™ straightener

The cord-free Dyson Corrale™ straightener features flexing manganese copper alloy plates, for enhanced styling. Designed for more control and reduced reliance on heat.
Avoiding mechanical damage
Using abrasive, physical tools on your hair can roughen cuticles and cause strand friction. Dyson has invested £100m into global hair laboratories to create devices which are specifically designed to avoid breakage.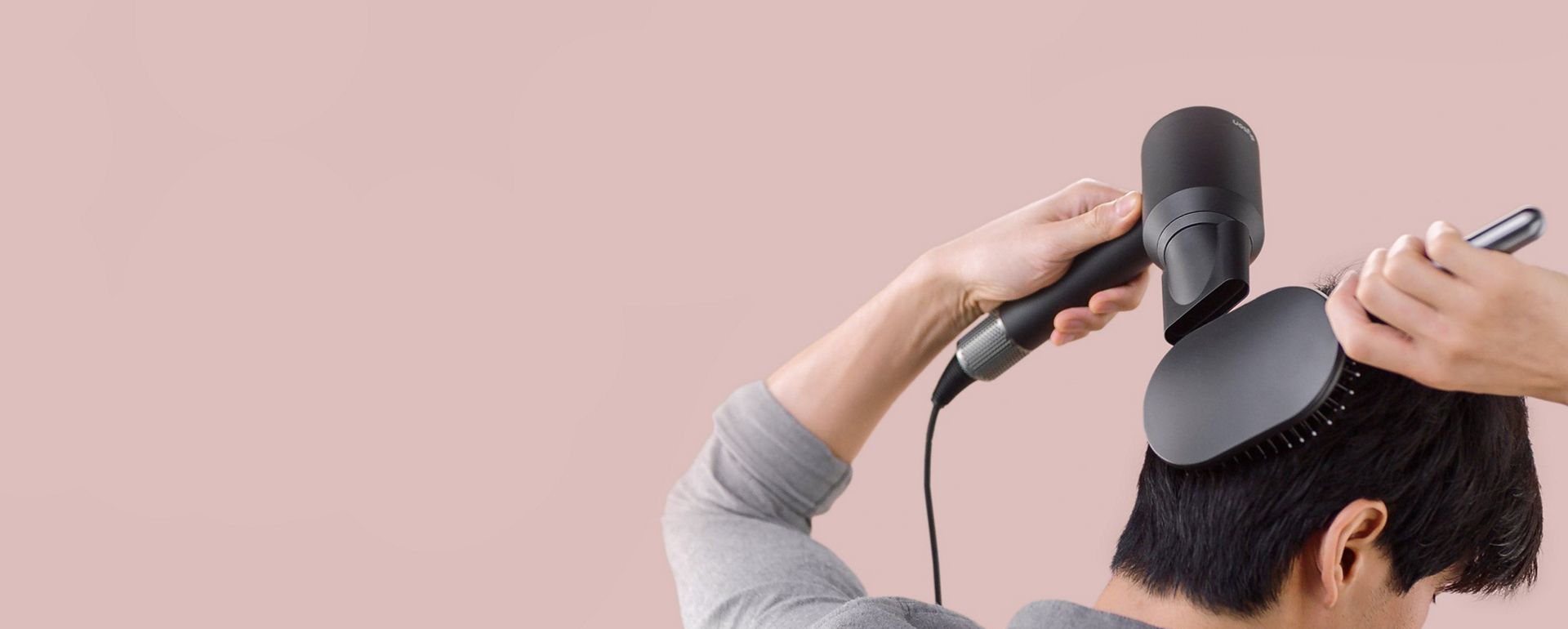 Specifically engineered accessories

Improve your hair styling routine or keep your machine protected with our range of accessories. Thoroughly researched, each accessory has been prototyped numerous times until we're completely satisfied with the performance and endurance.

Research-led attachments

Engineered to upgrade and enhance your styling routine, create versatile styles and finish your look while avoiding excessive heat. Created with your hair health in mind, they have been designed to be comfortable to use on your hair and scalp.