Latest technology
Pure audio. Pure air. Anywhere.
Pure Dyson audio with industry-leading noise cancellation
Contact-free visor attaches to channel purified air
Connect to the MyDyson™ app for real-time environment updates5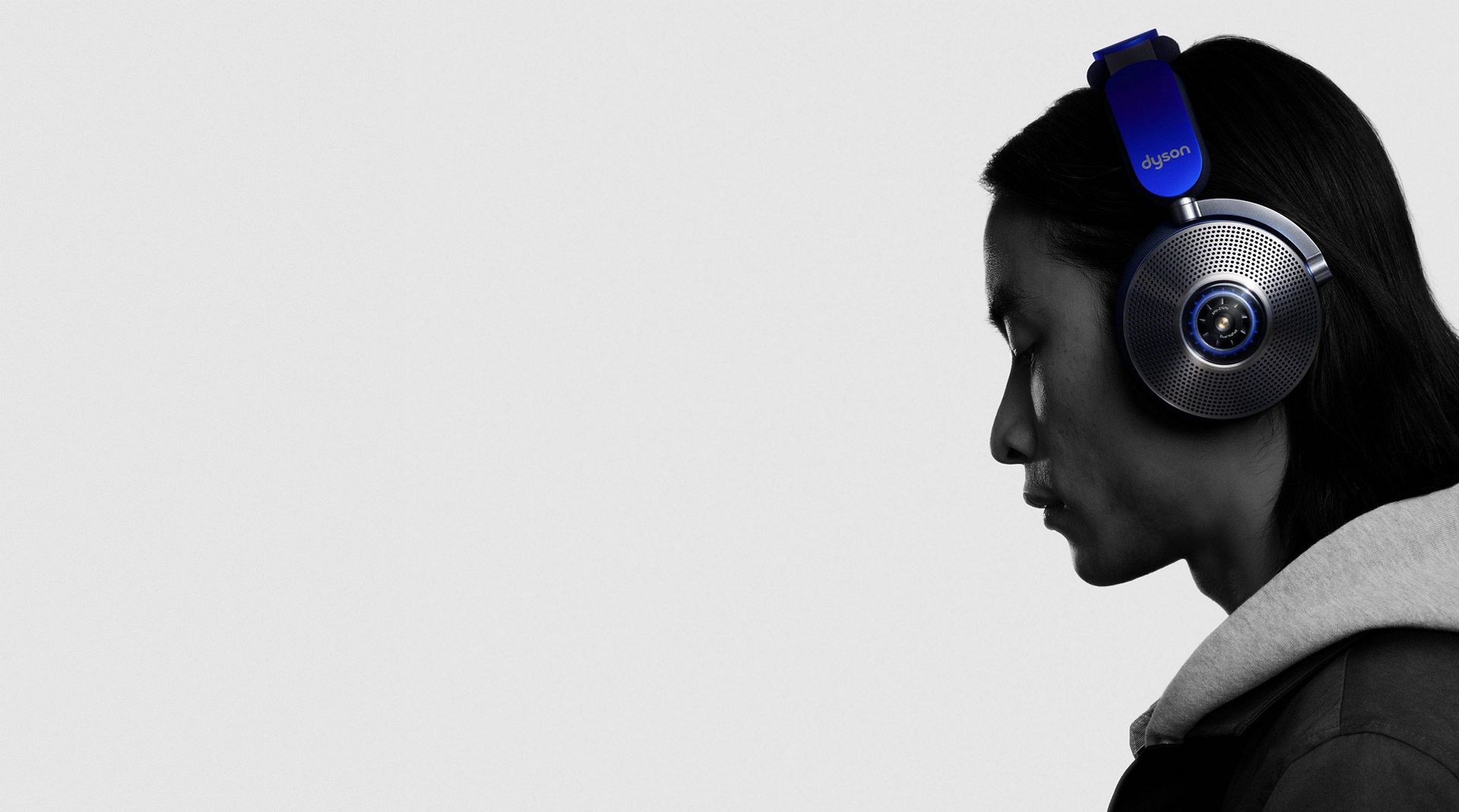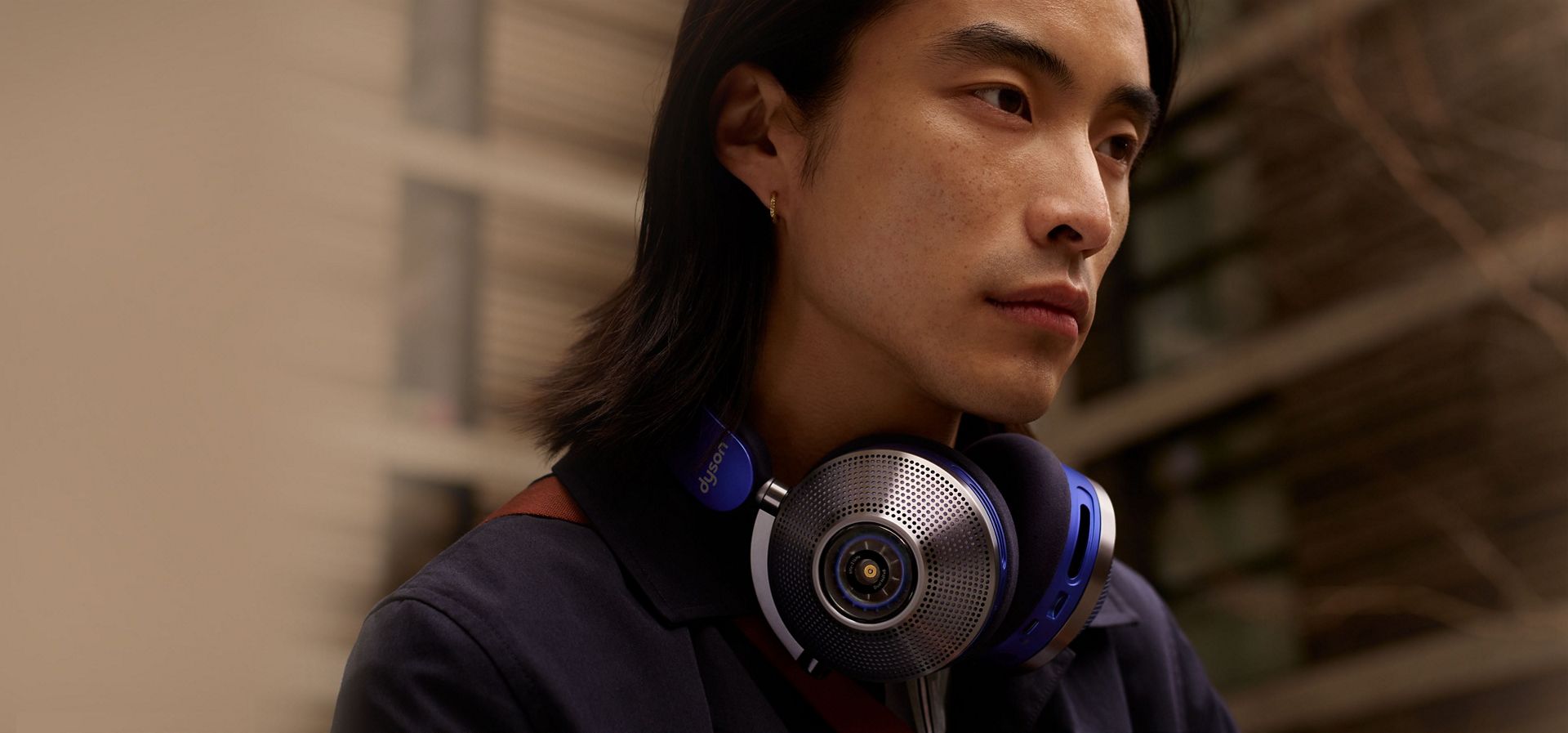 Pure Dyson audio
Acoustically engineered for ultra-low distortion, and immersive, high-fidelity sound. With Industry-leading noise cancellation.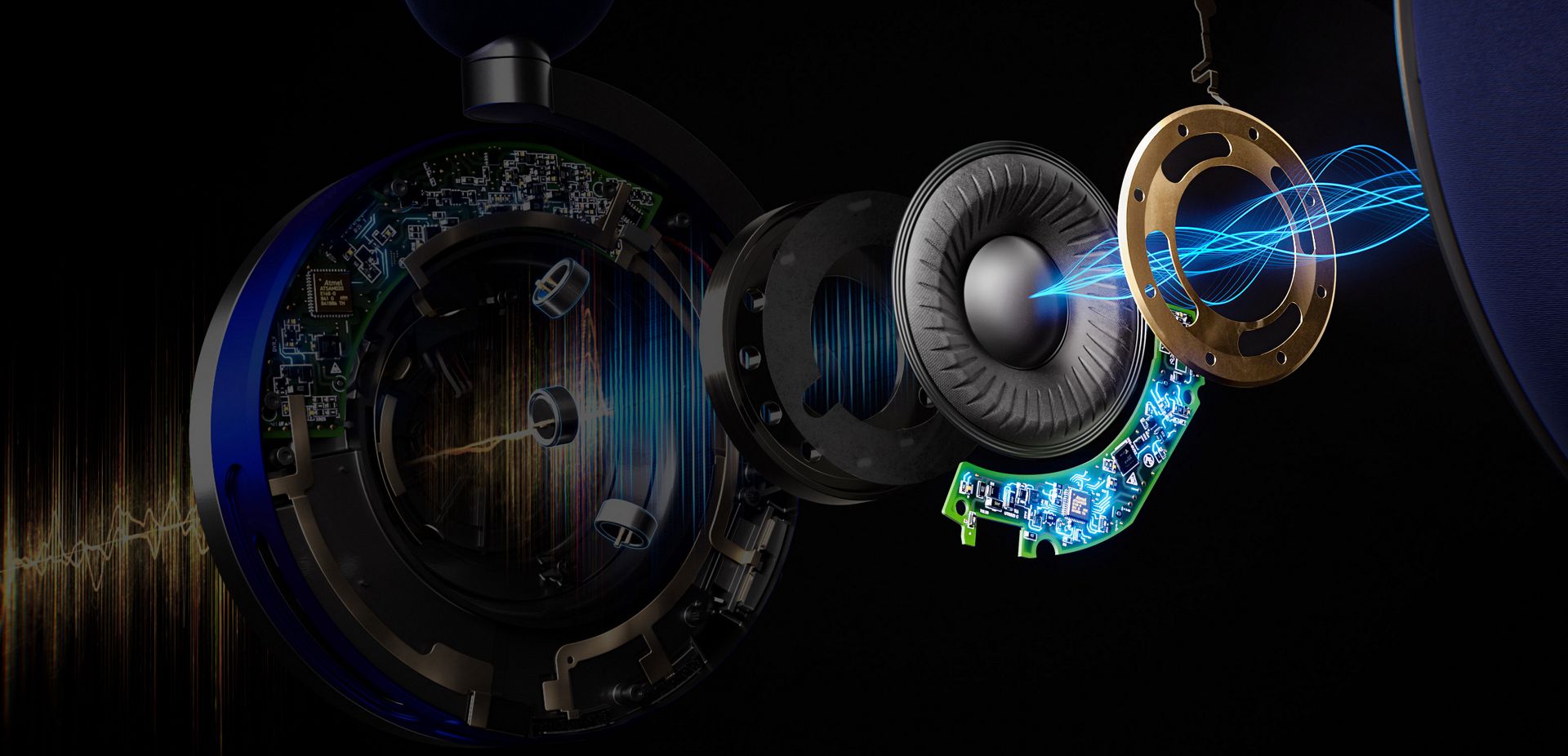 Engineered for ultra-low distortion

Intelligent signal processing combined with active noise cancelling, reduces distrotion - ensuring realistic, detailed audio.

Advanced noise cancelling

Eight active noise cancelling microphones monitor surrounding noise 384,000 times a second, cancelling background noise. With two additional microphones for telephony and transparency systems.

Full audio spectrum

The custom-built 40mm, 16-ohm neodymium speaker driver delivers a broad frequency range for absolute clarity in bass, mids and highs.
Immersive listening in comfort

Ear cup geometry and ergonomic engineering seal in sound and seal out noise. Micro-suede cushions the ears for comfort.

Scientifically tuned for every detail

Using extensive acoustic analysis of how humans perceive sound, Dyson have created a unique EQ setting, optimising the frequency curve for a more authentic audio experience.
Enhanced battery for extended listening
Up to

50 hours

audio with ANC

4

Up to

4 hours

purification

4

+ audio with ANC

Save energy with

Auto on-off sensors

when not in use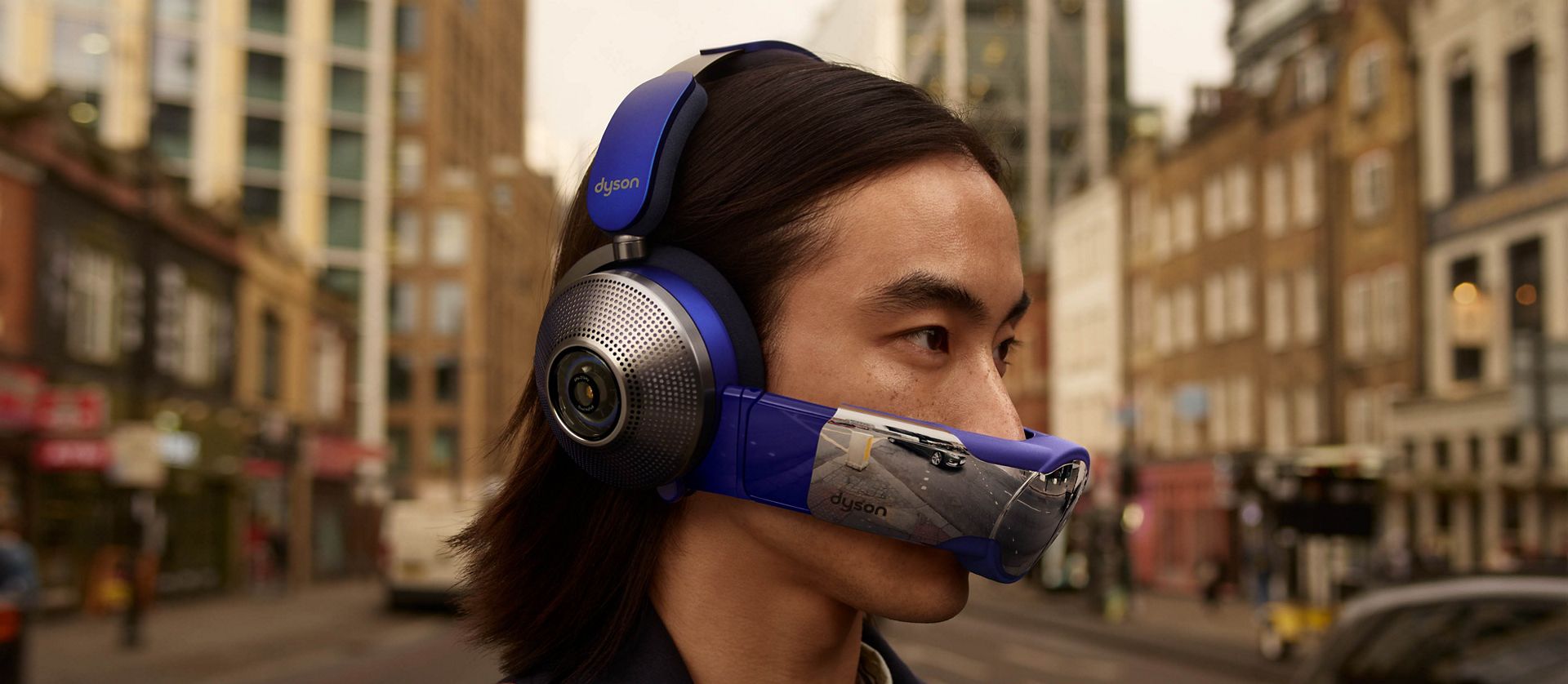 Pure air, anywhere
The contact-free visor attaches to channel a continuous stream of purified air to your nose and mouth, without touching your face.
Image is for illustration of airflow only.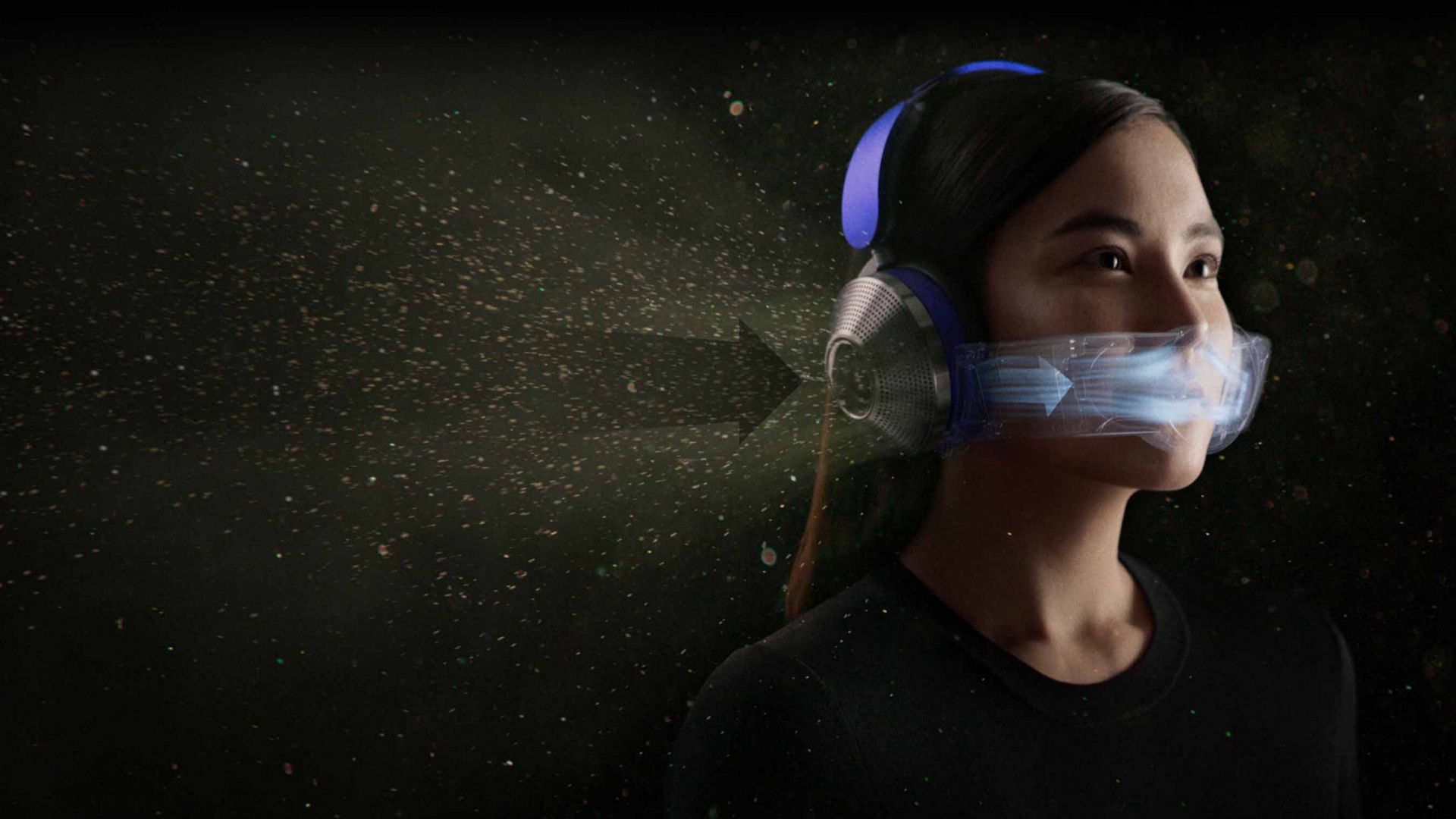 Removes 99% of ultrafine particles3

Dyson's two-stage, sealed filtration system removes city fumes2, viruses1 and 99% of ultrafine pollutants3 to deliver purified air.

Electrostatic filter

Statically-charged threads capture 99% of particulates as small as 0.1 microns such as allergens.3 Chosen for purification efficiency in different climates.

Activated carbon filter

Adsorbs city fumes and gases such as nitrogen dioxide.2
Enhance your experience with exclusive features on the MyDyson™ app
Monitor air quality
Sensors measure your surrounding air quality, so you know when to activate the purifier. You can also see your city's air quality index (AQI) and visualise all results in real-time.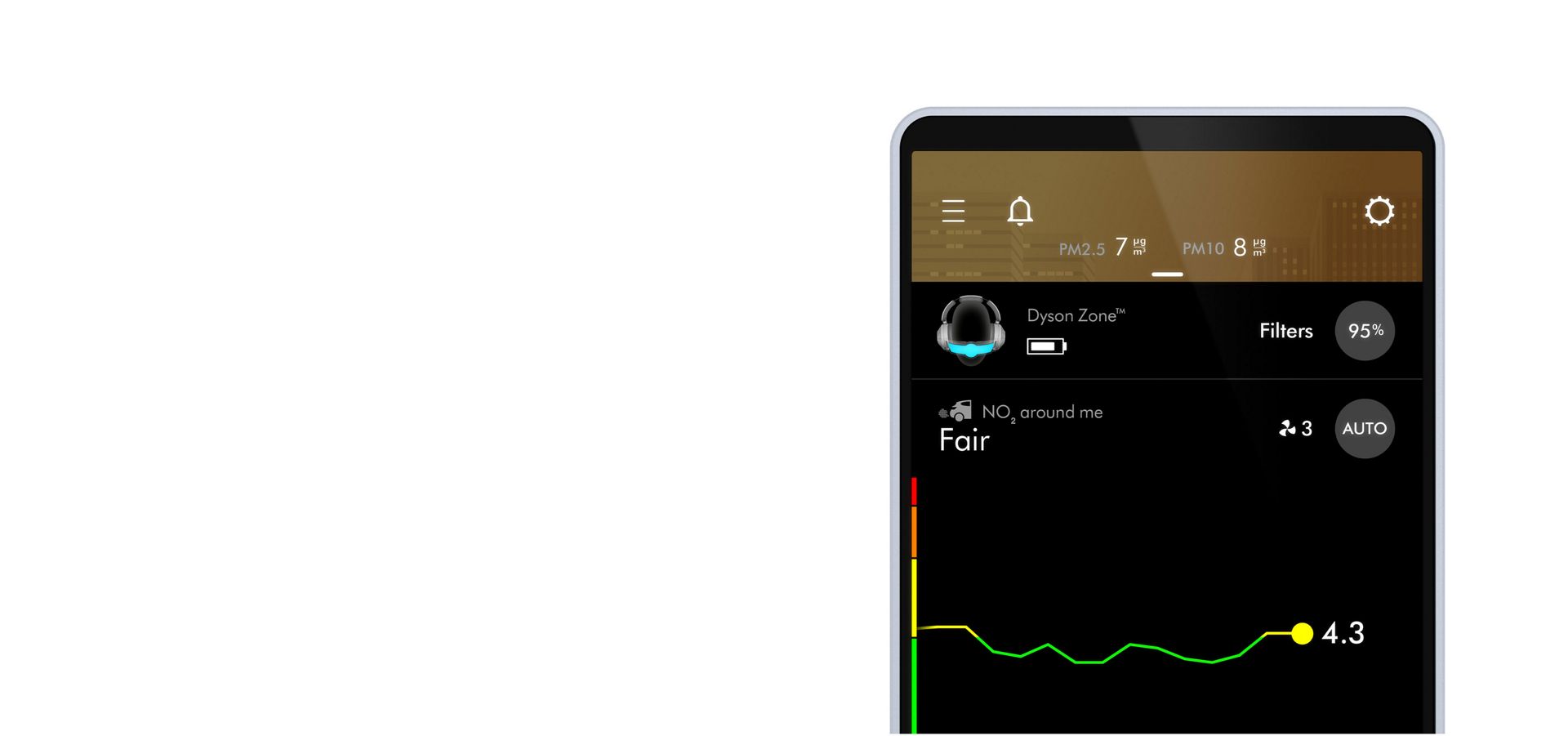 Control sound equalisation
Three different EQ settings let you fine tune your sound to suit your listening preferences and content. Choose from Enhanced, Bass boost or Neutral.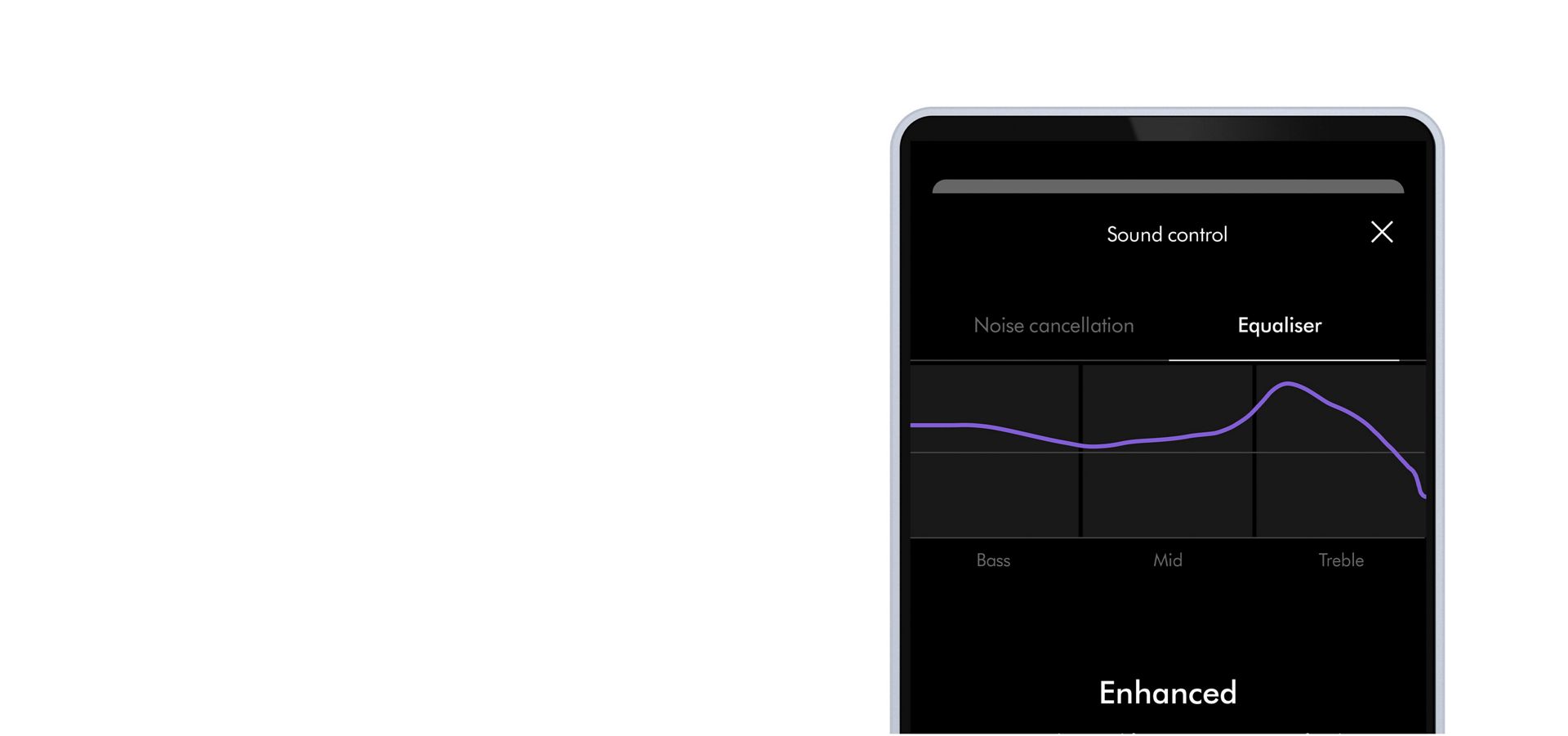 Monitor filter and battery life
Receive automatic notifications when it's time to change filters. Buy replacements through the app. And watch videos showing you how to do it.