Dyson air purifier fan captures 99.95% of ultrafine particles as small as PM0.05, and destroys formaldehyde continously3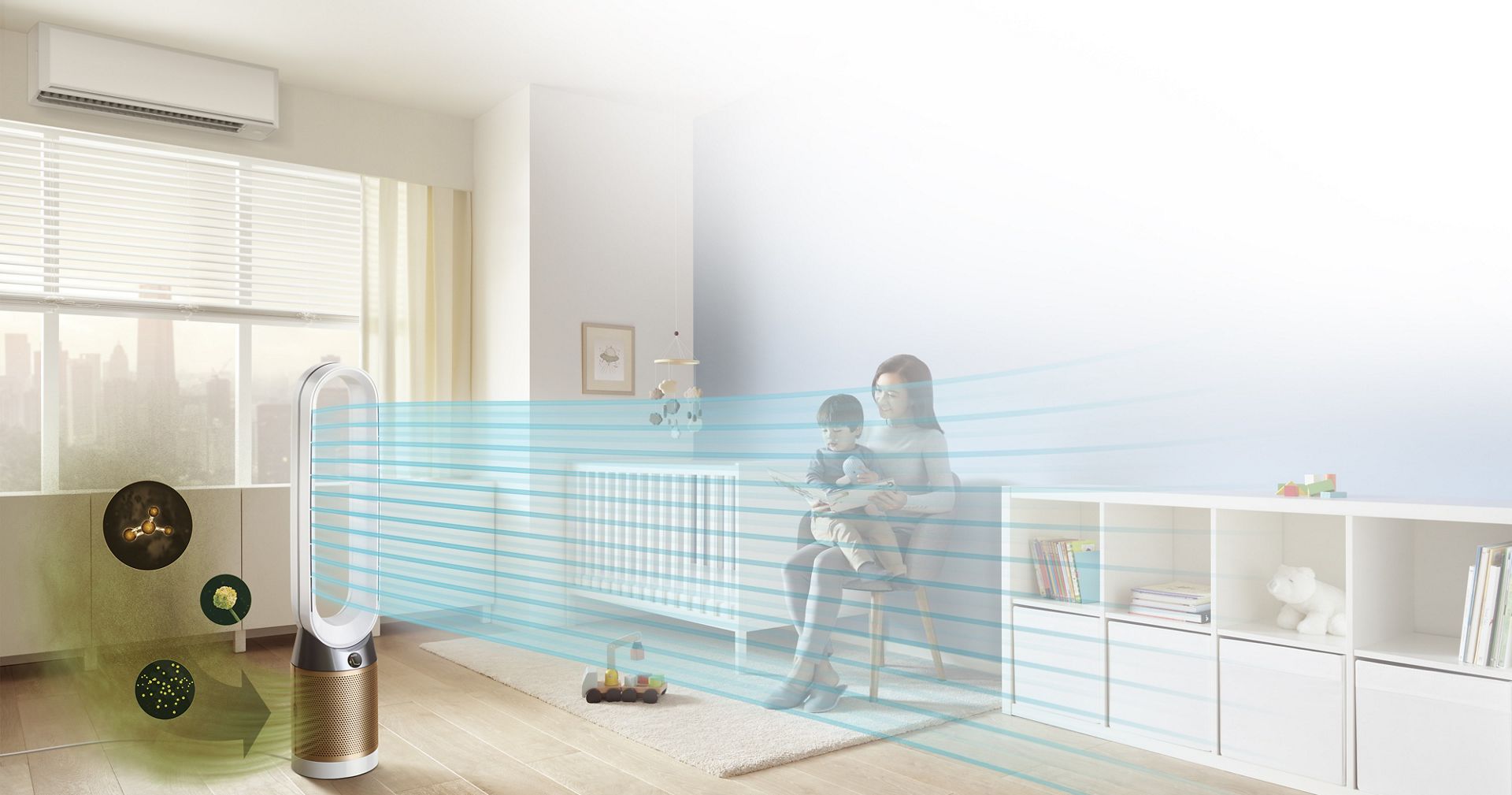 Air inside your air conditioned room may appear clean but it might not be.

These potentially harmful pollutants and gases can creep in from outdoors and remain suspended in indoor air, even if we keep our doors and windows shut.
These include:
PM 10


Pollen and allergens from plants and flowers

PM 5.0


Bacteria and mold

PM 2.5


Industrial emissions

PM 0.1


Ultrafine particles and viruses

Dust mites


Commonly found in mattresses

Odours


Household fumes and cooking

Benzene and VOCs


Cleaning products and scented candles

Nitrogen Dioxide


Gas stoves and card exhausts

Pet dander



Formaldehyde is 500X smaller than PM0.1
It's a potentially harmful chemical, emitted by numerous household products. It's particularly difficult to capture, and can pollute continuously.

Captures and destroys
The advanced 360˚ filtration system captures potentially harmful pollutants and removes gases.4 And destroys formaldehyde continuously.5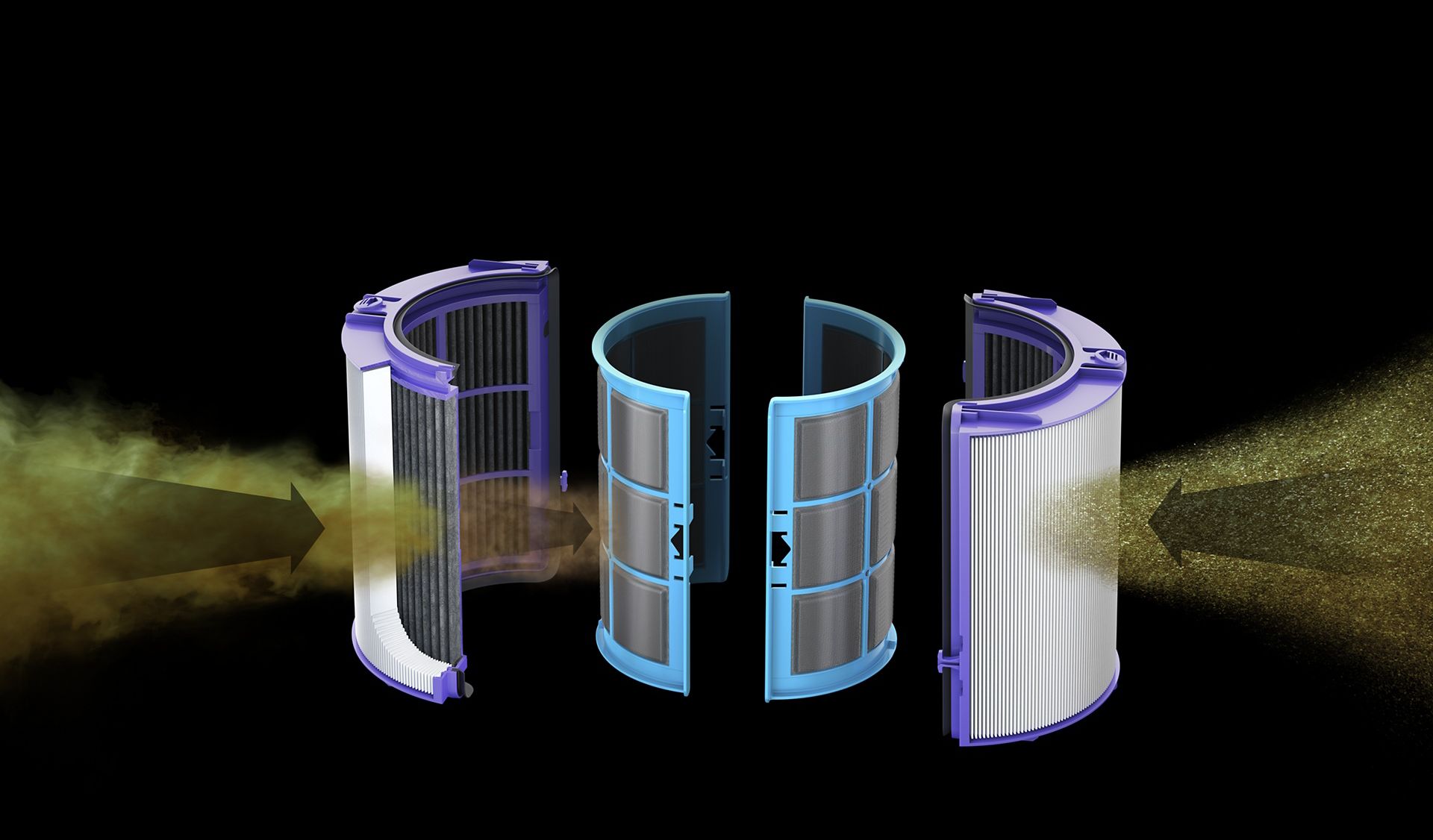 HEPA and carbon filters capture pollutants and gases
Sealed HEPA filters capture 99.95% of ultrafine pollutants, while activated carbon removes gases. This includes benzene and NO2.4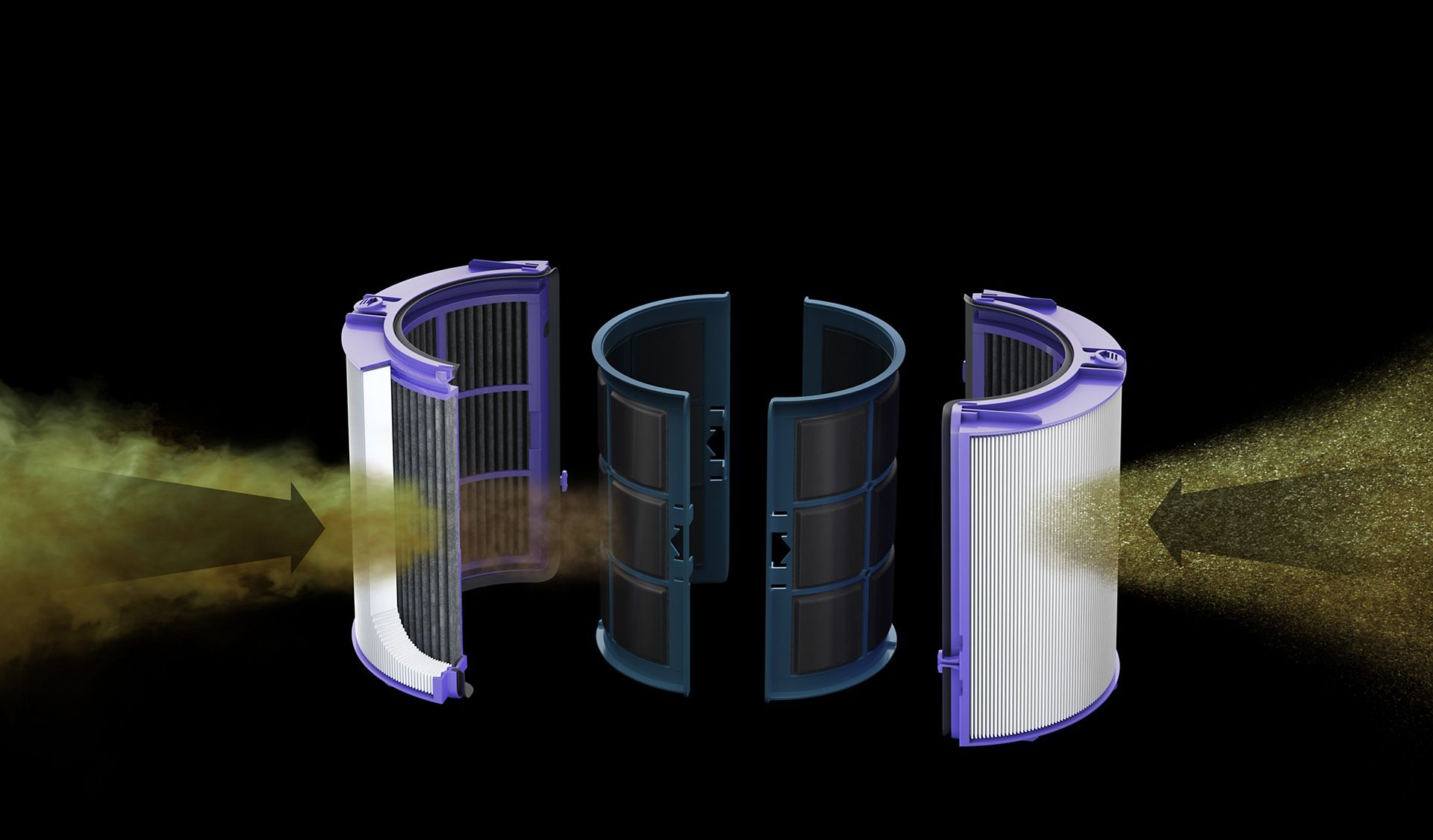 Destroys formaldehyde. Continuously.5
A dense web of atom-sized chambers surround formaldehyde molecules. Active oxygen molecules react with the catalyst to convert them into tiny amounts of water and CO2.