Sustainability at Dyson
Engineers instinctively look to improve efficiency and make things work better. We always try to do more with less, in the right way – whether in engineering, education, farming or good works.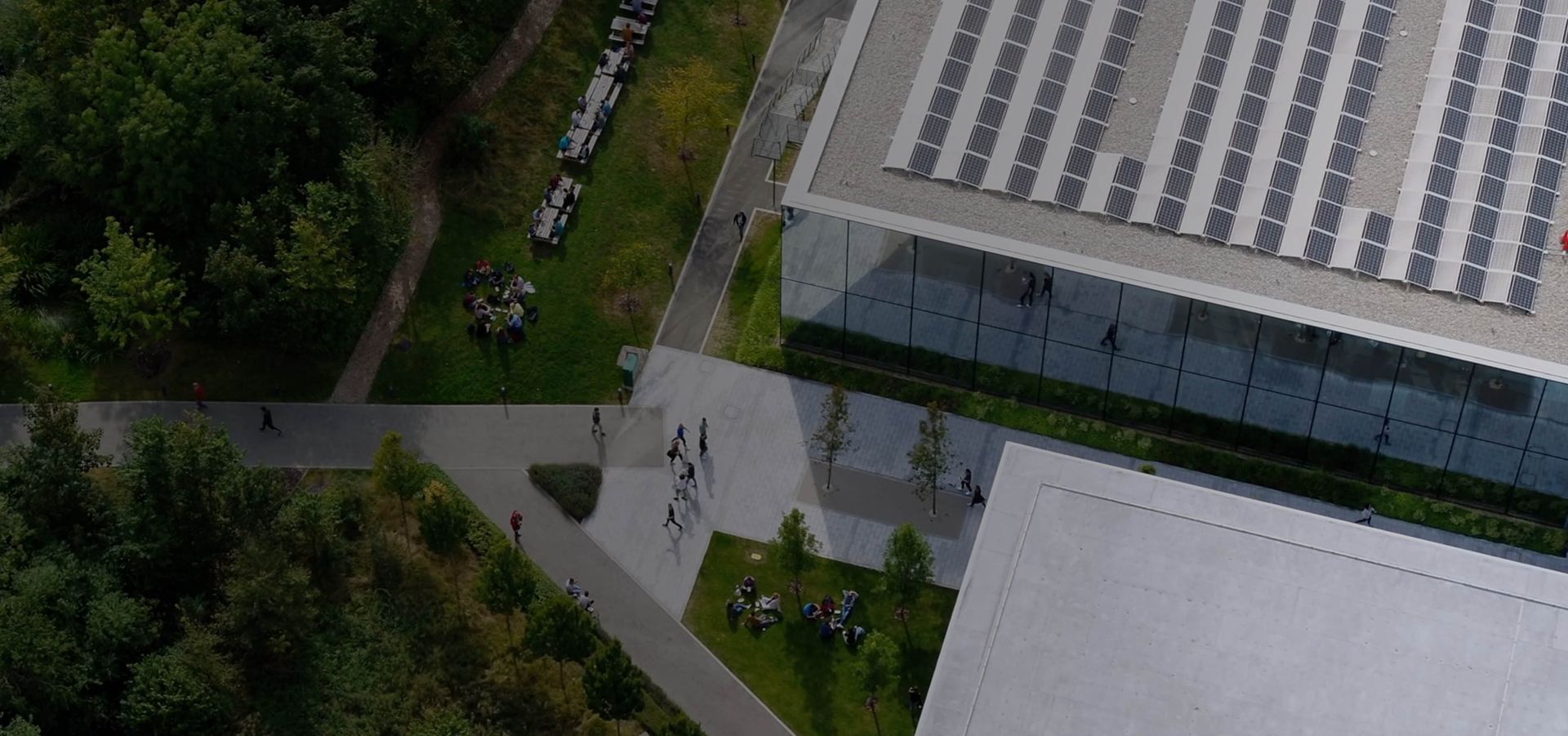 We removed the bag
The problem with bags is simple – they're wasteful. DC01 was Dyson's first vacuum cleaner to separate dust from air using centrifugal forces. No loss of suction, no dusty bag, no unnecessary single-use consumables.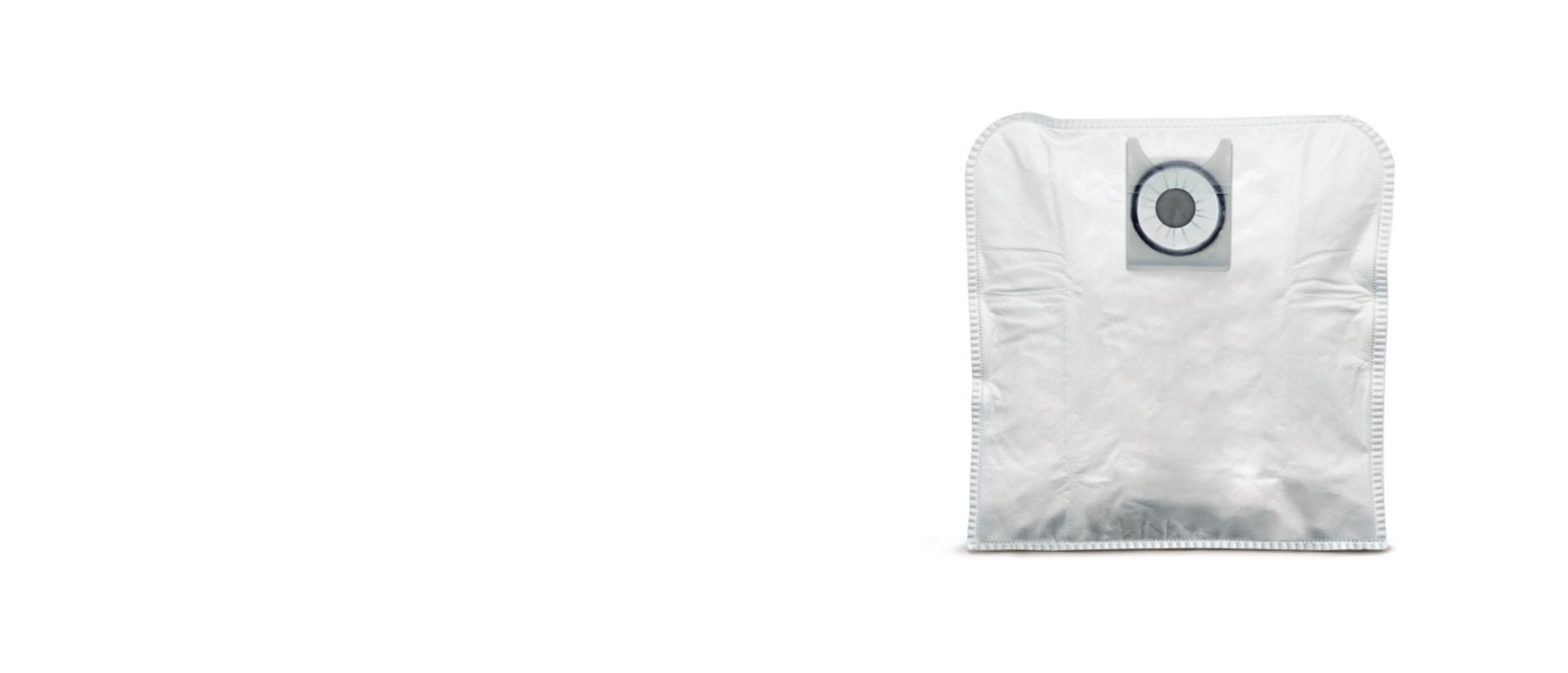 We reduce, reuse, recyclone
In 1995, Dyson released a vacuum made from recycled plastic – the DC02 Recyclone. Doing more with less is a key part of our philosophy as engineers.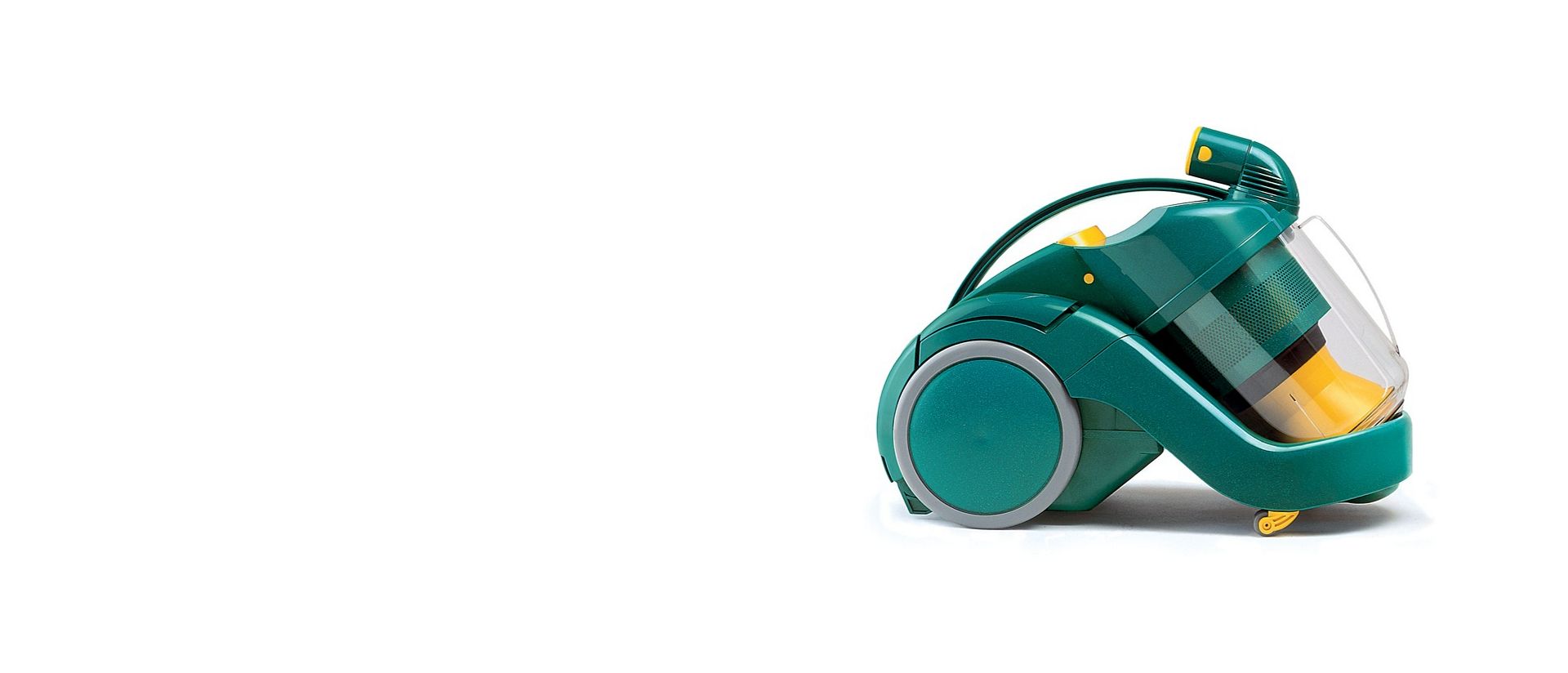 We developed long-lasting filters
To minimise waste from disposable filters, we engineered high-performance, long-lasting filters.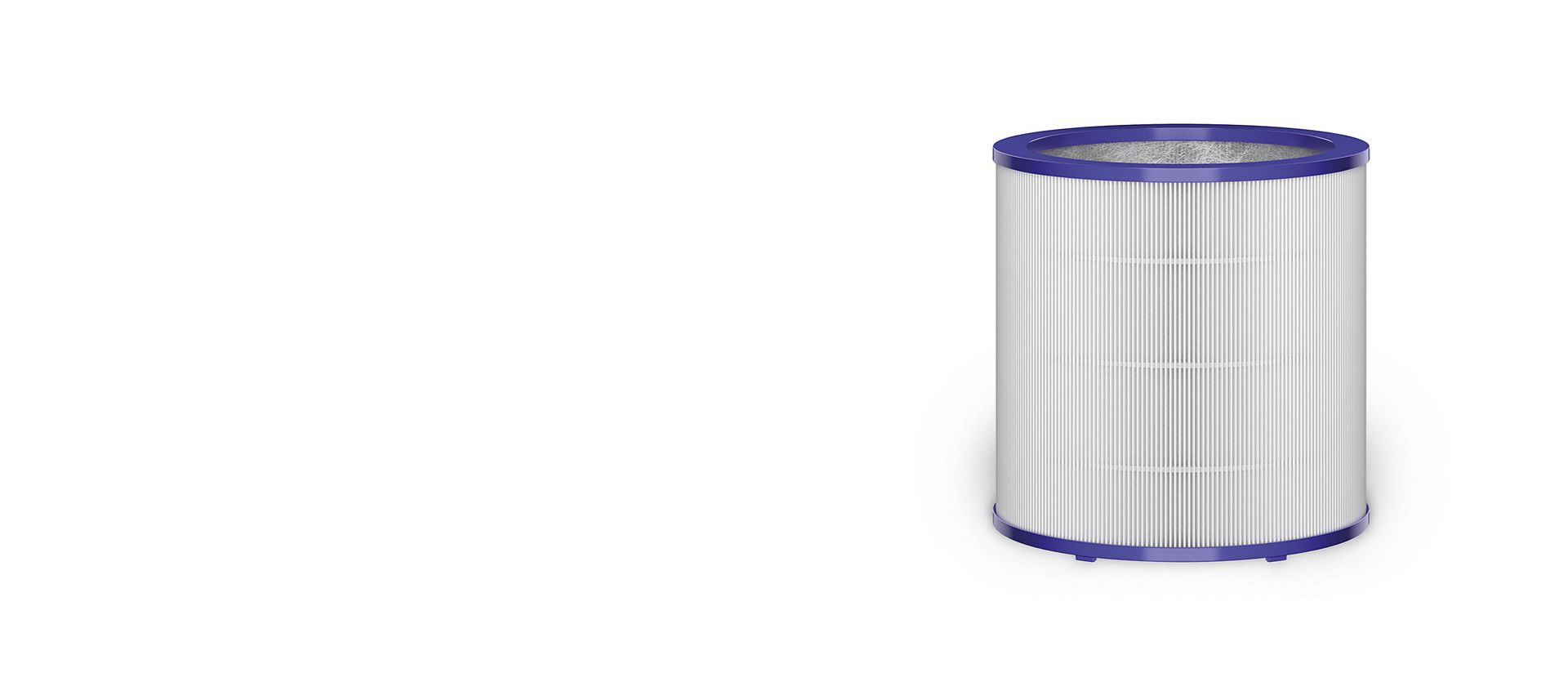 We turned a car park into a solar farm
We've installed 3,000 solar panels over the Dyson Malaysia Development Centre (MDC) car park, covering 611 parking spaces, to generate 2.48GWh per annum.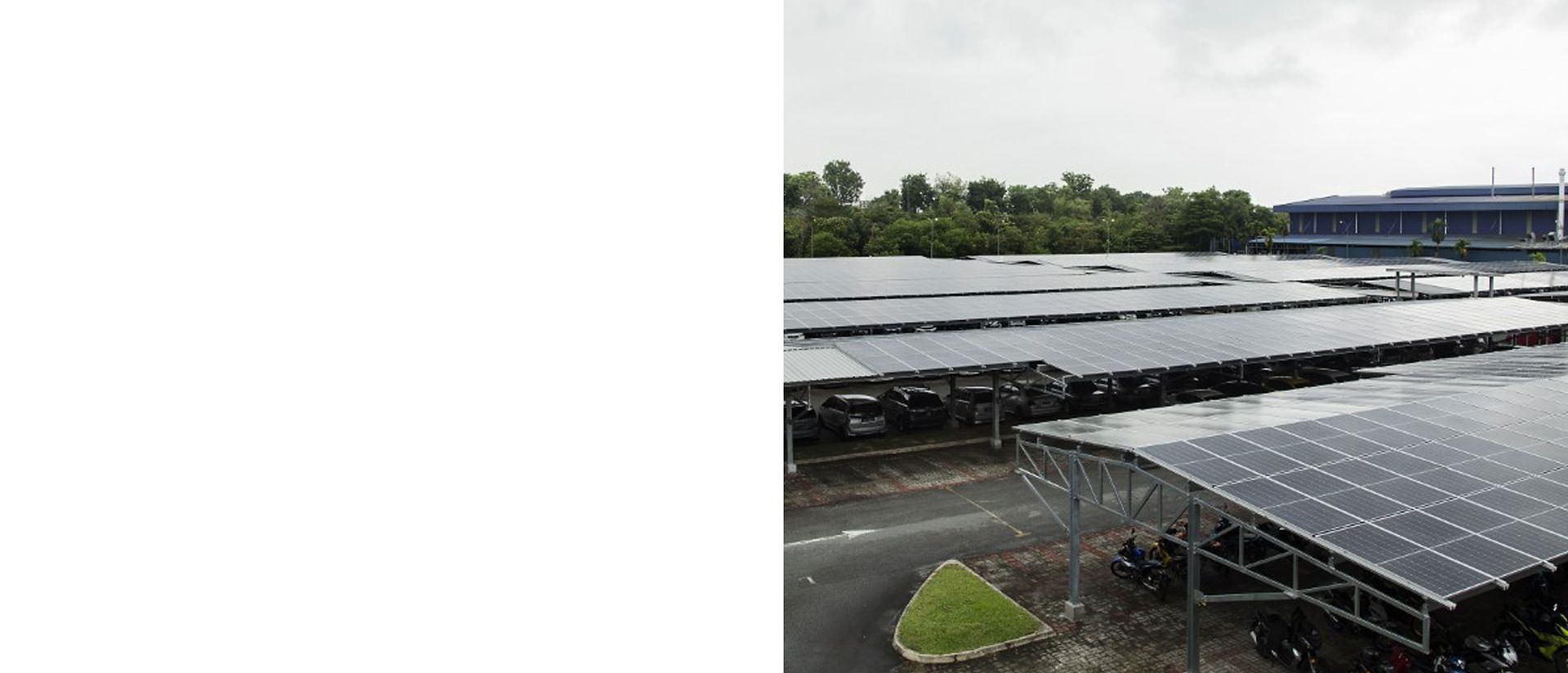 Doing more with less
The less raw material we use, the less energy-intensive processing is required. As we develop our technology further, and people increasingly use renewable energy, the impact will reduce further still.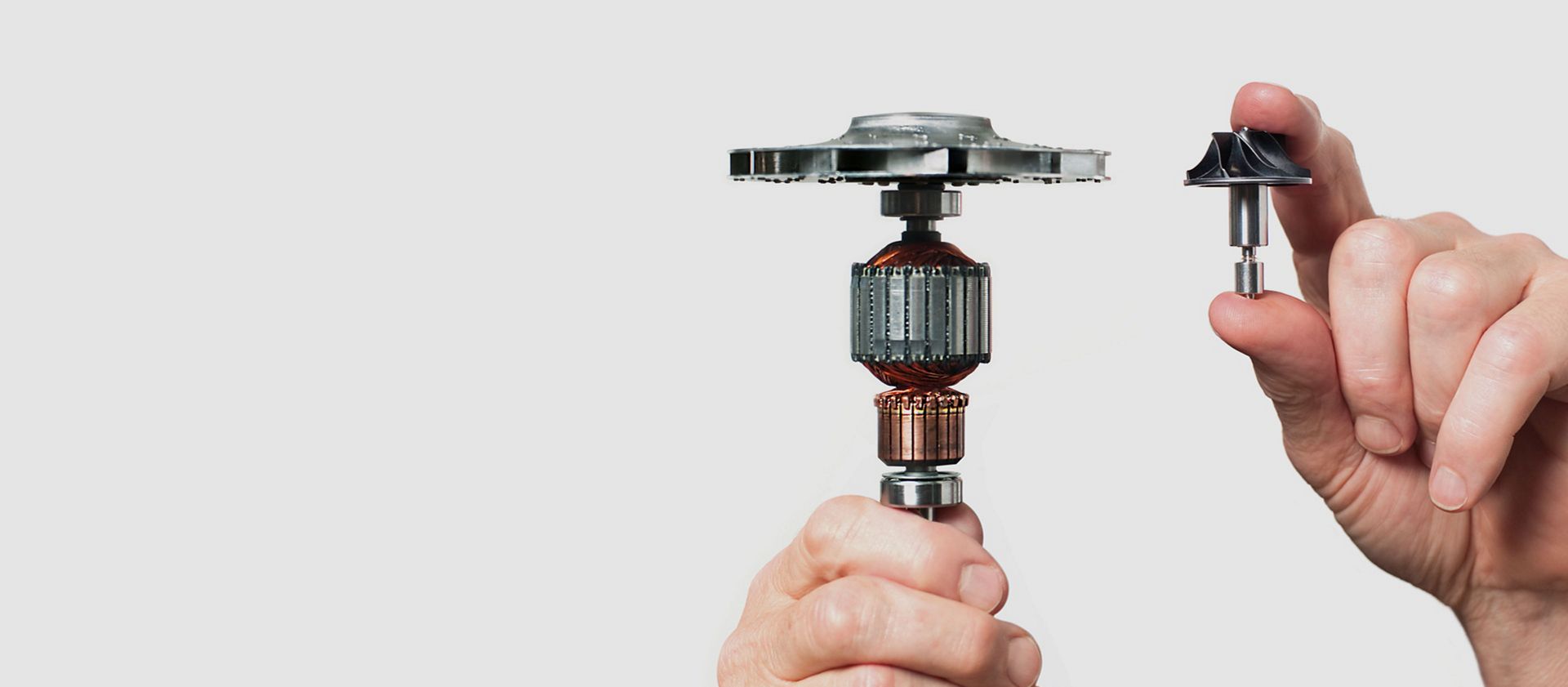 Efficient technologies
By improving core technology and using resources effectively, we can do more with less, making increasingly efficient machines.

Invention requires leaps of faith and the desire to try new approaches – cyclones rather than wasteful bags and high-speed air rather than energy-hungry heaters.
Batteries
Dyson engineers are developing core battery technologies, including cleaner, safer batteries with higher energy density, to maintain high performance.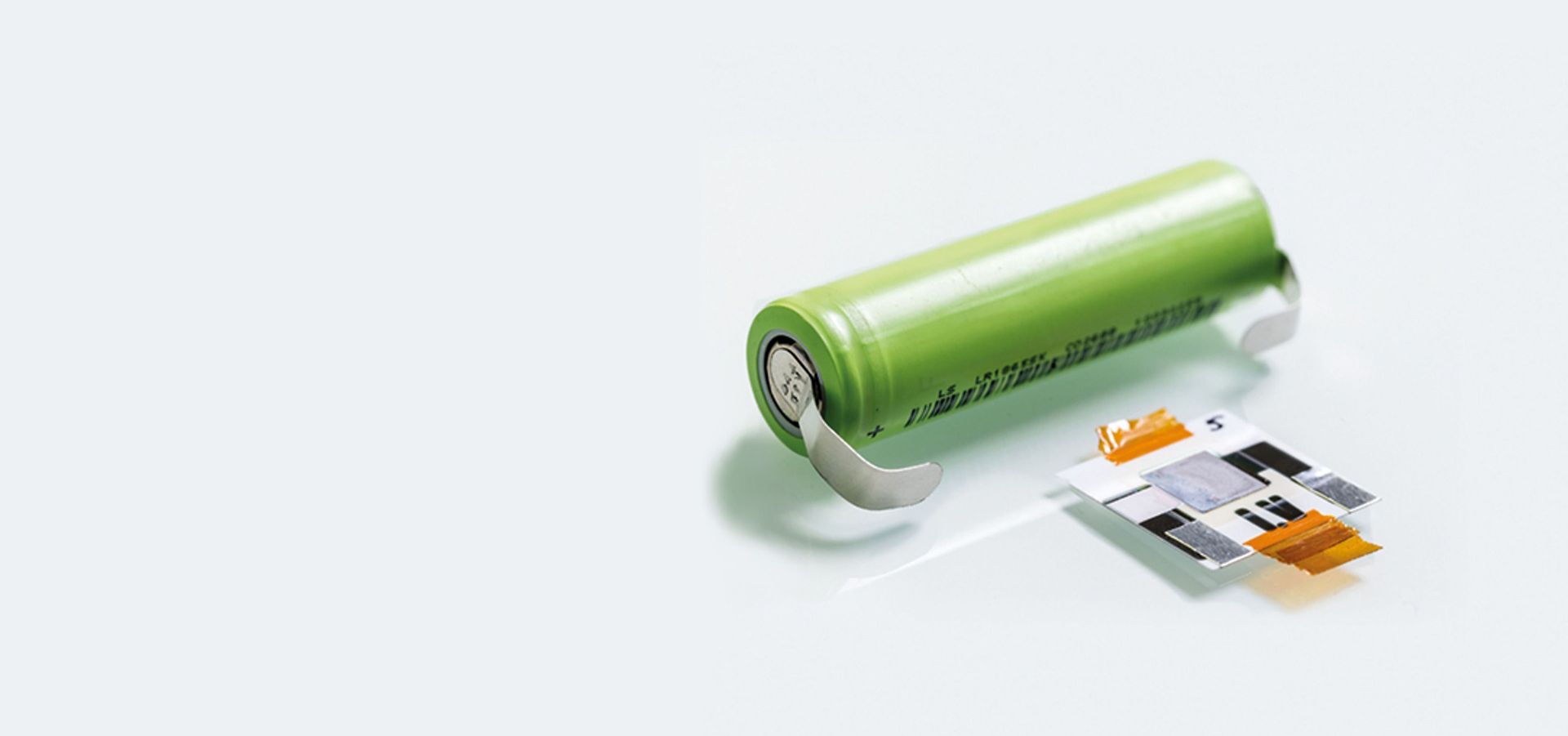 Breathe London
Dyson engineers created portable air monitoring technology for school children in London as part of the Breathe London study.

Inside Dyson's labs, we then looked at the sources of pollution on their daily commute from pollen, dust and volatile organic compounds (VOCs) to nitrogen dioxide and other gases.

Since Breathe London, the backpacks have been used all around the world to record air quality data.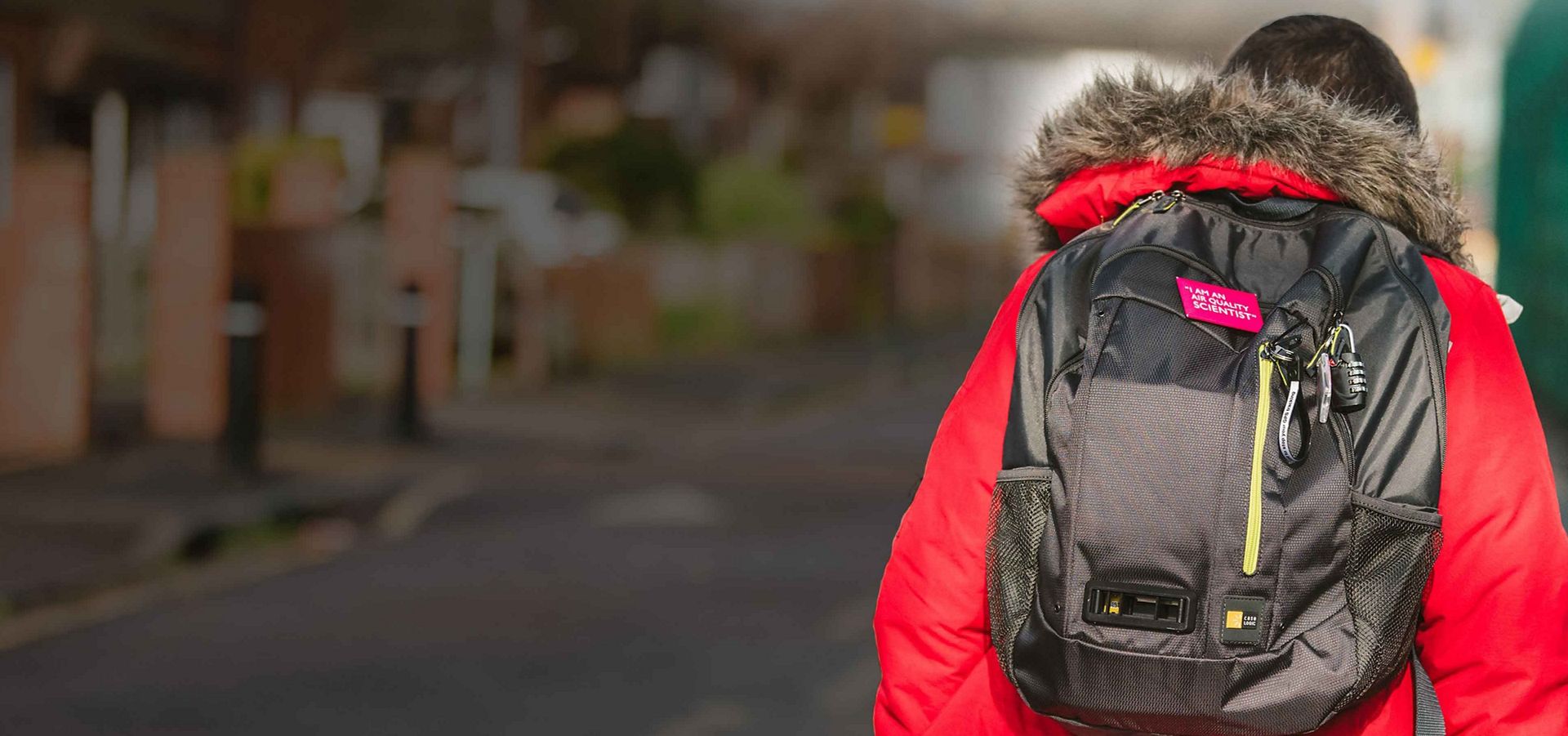 Cyclone separation
Vacuum cleaner bags are wasteful. Usually single-use only, they can contain plastic and generally end up in landfill.

James Dyson first developed cyclone technology for the DC01 vacuum cleaner. By separating dust from air using centrifugal forces, it didn't need the traditional bag that gets clogged with dust.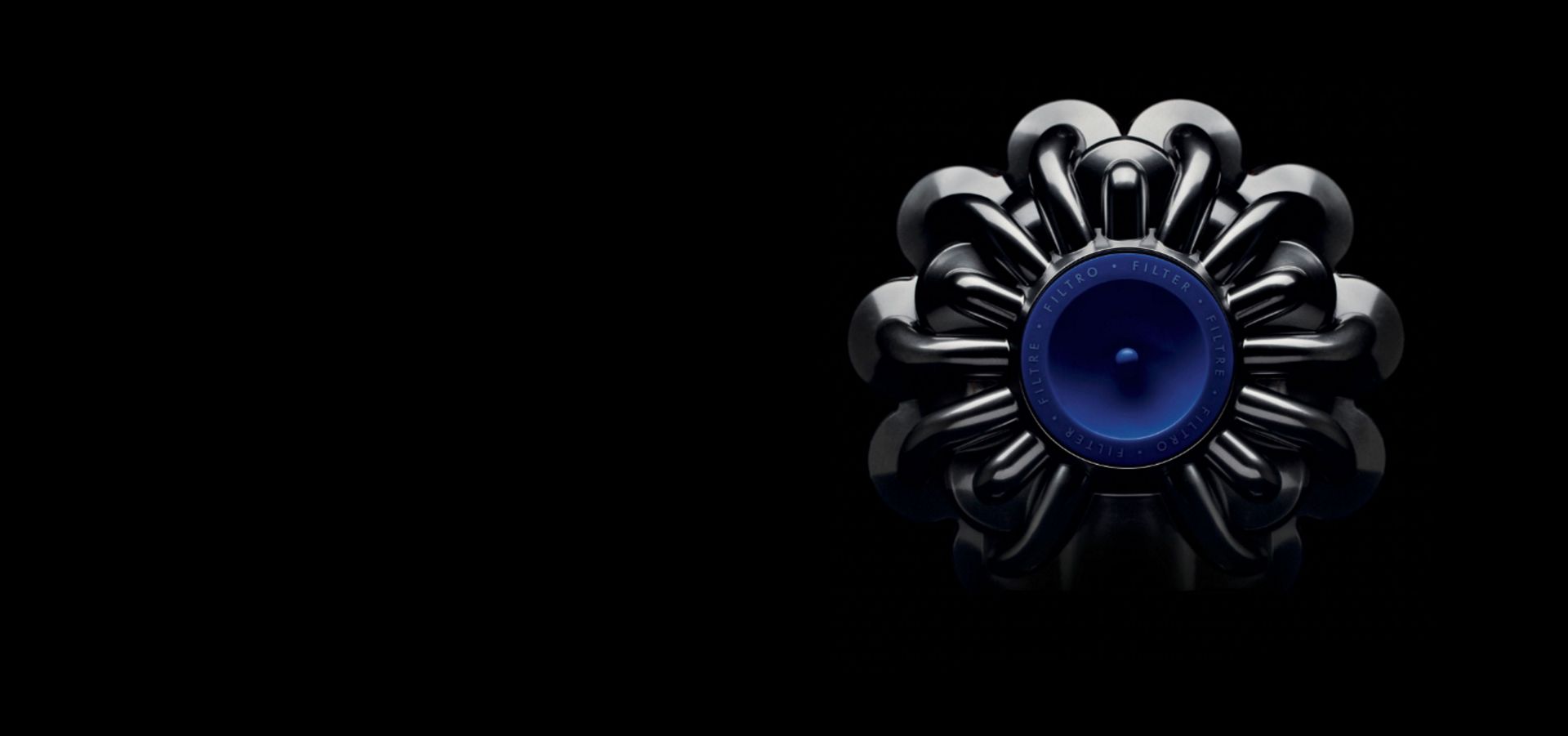 Dyson digital motor
Standard brushed motors are heavy and clunky, consuming more electrical energy. So Dyson set out to engineer one that worked better. The result was the Dyson digital motor, which has allowed us to pioneer new technologies in multiple categories.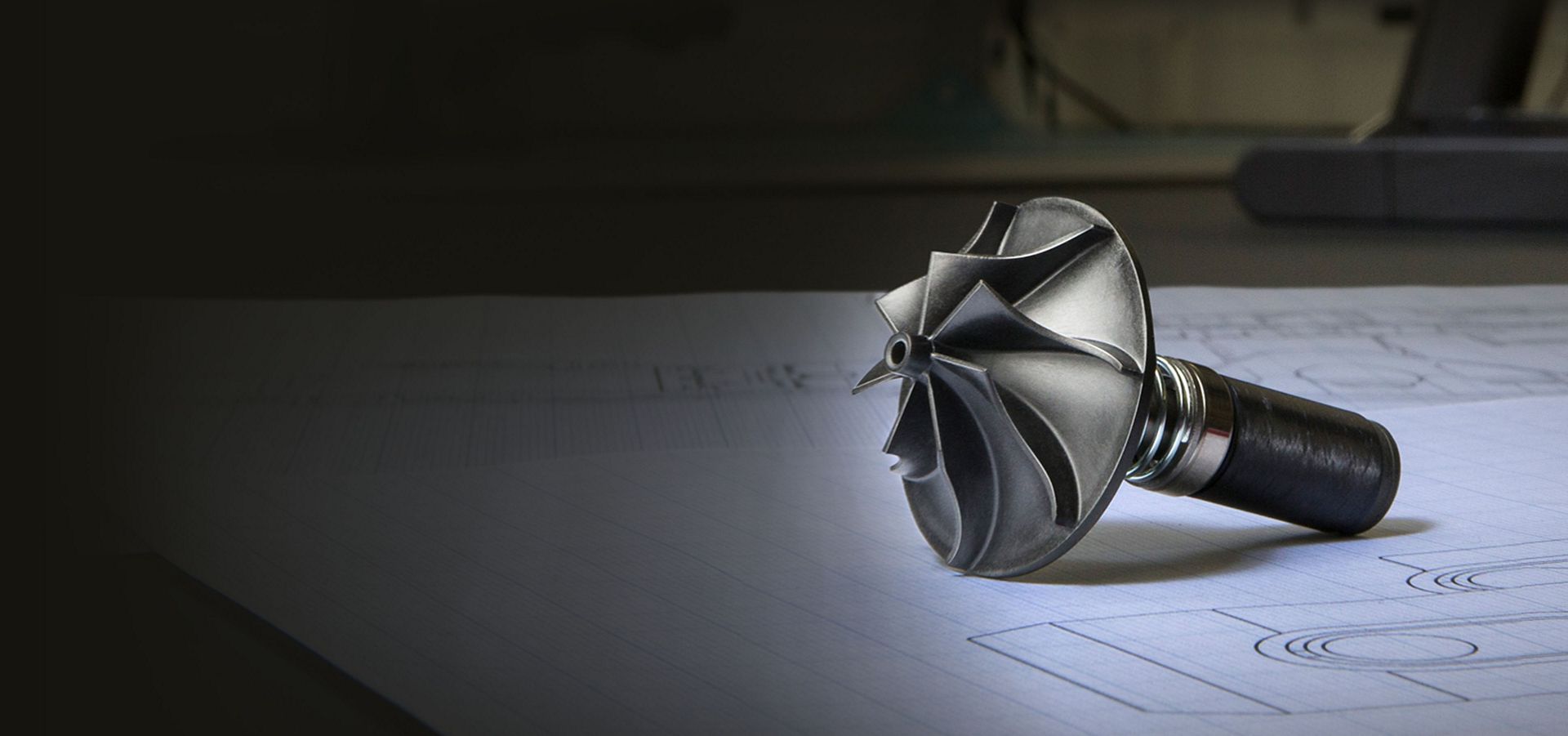 Software
Dyson's software engineers improve the efficiency, intelligence and onboard performance of Dyson technology for a long-term approach. By looking forwards, Dyson software can help answer the problems others may ignore – pioneering efficient change.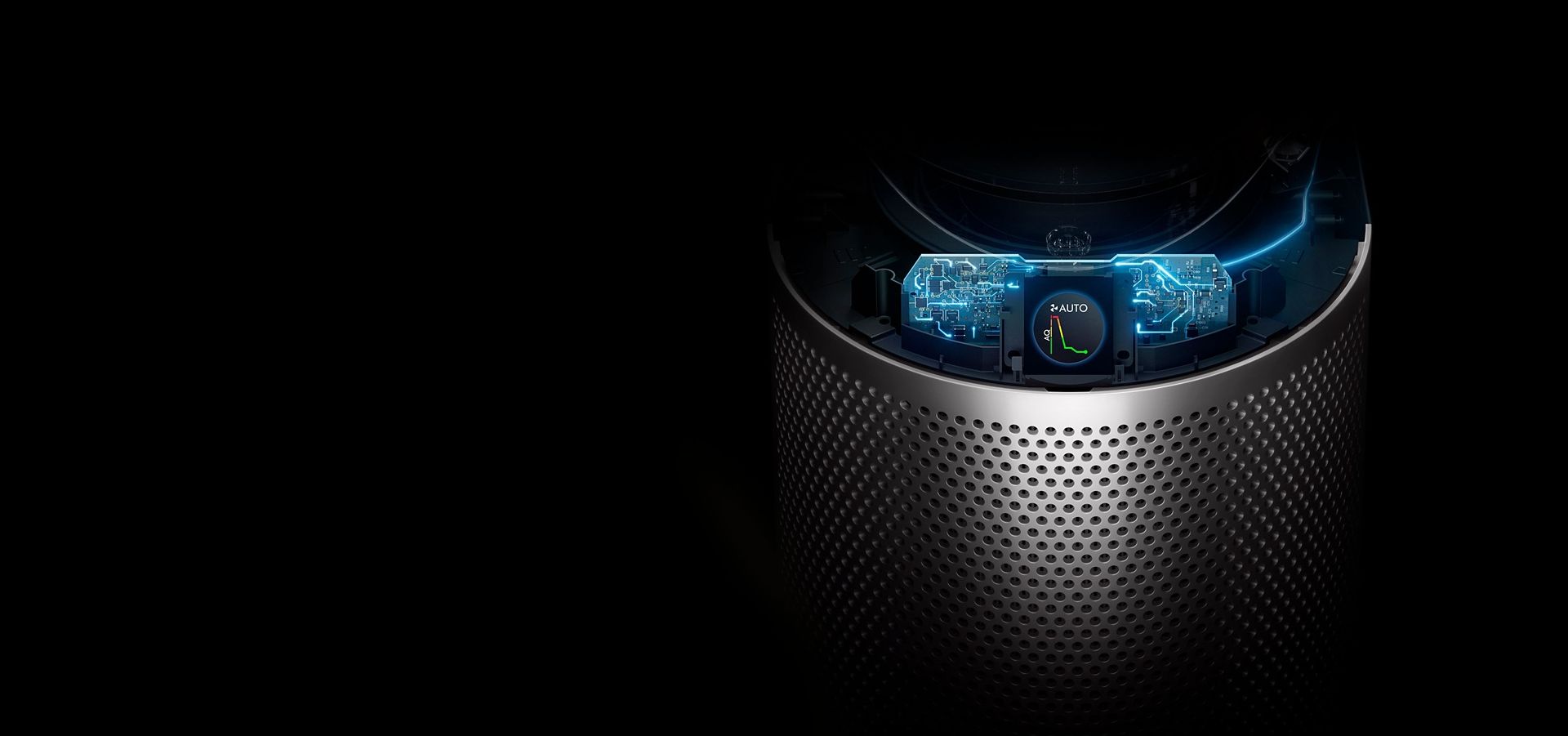 Robotics
Our roboticists are supercharging our ambitions to bring sustainably-advanced technology into homes. We're building virtual simulations, state-of-the-art software and extensive testing facilities from the ground up. Creating Dyson-designed robots and autonomous devices for the home, from our secret laboratory in Hullavington.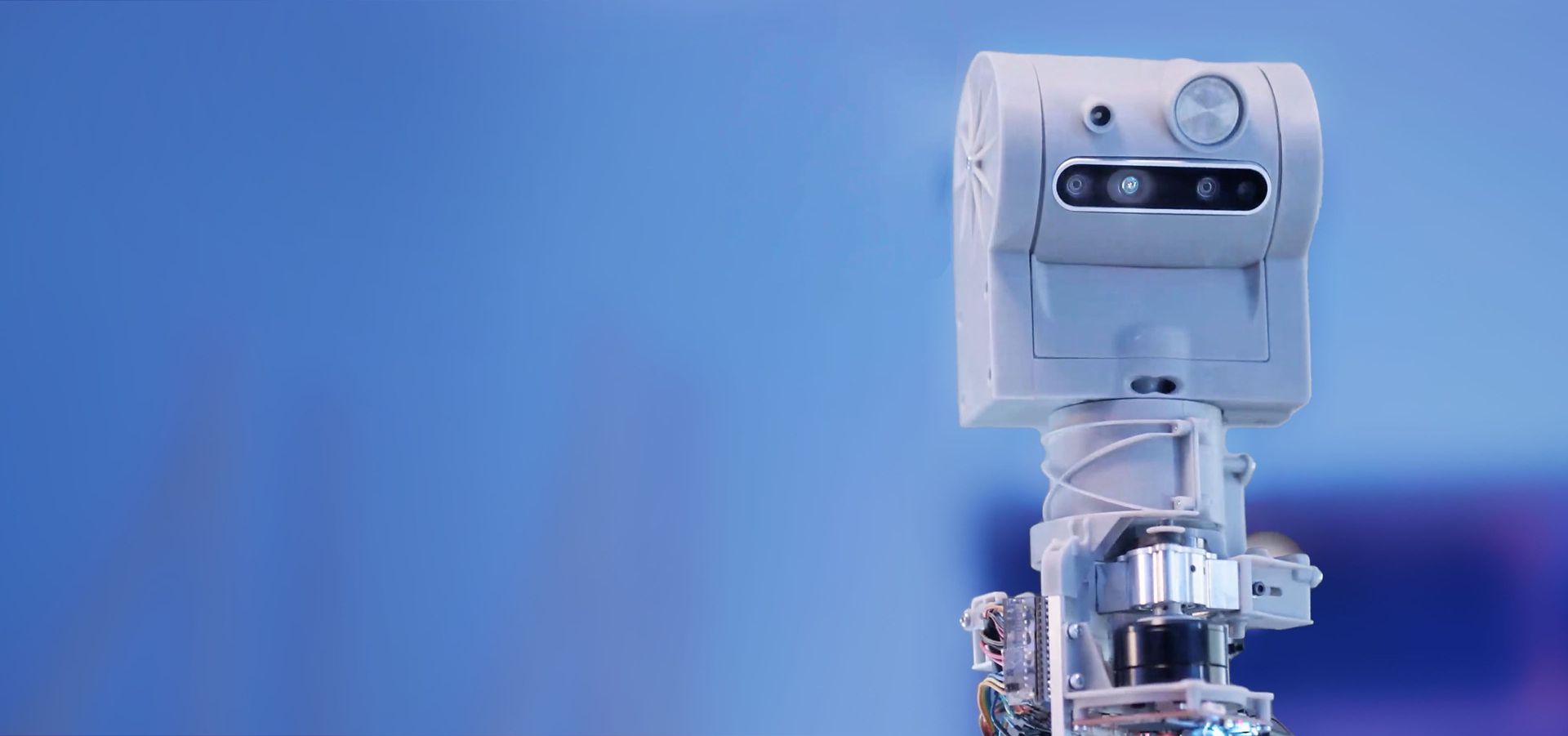 Helping your business to reduce its impact
Hand dryers
Single-use paper towels are wasteful. The Dyson Airblade 9kJ hand dryer generates up to 83% fewer carbon dioxide emissions per dry than paper towels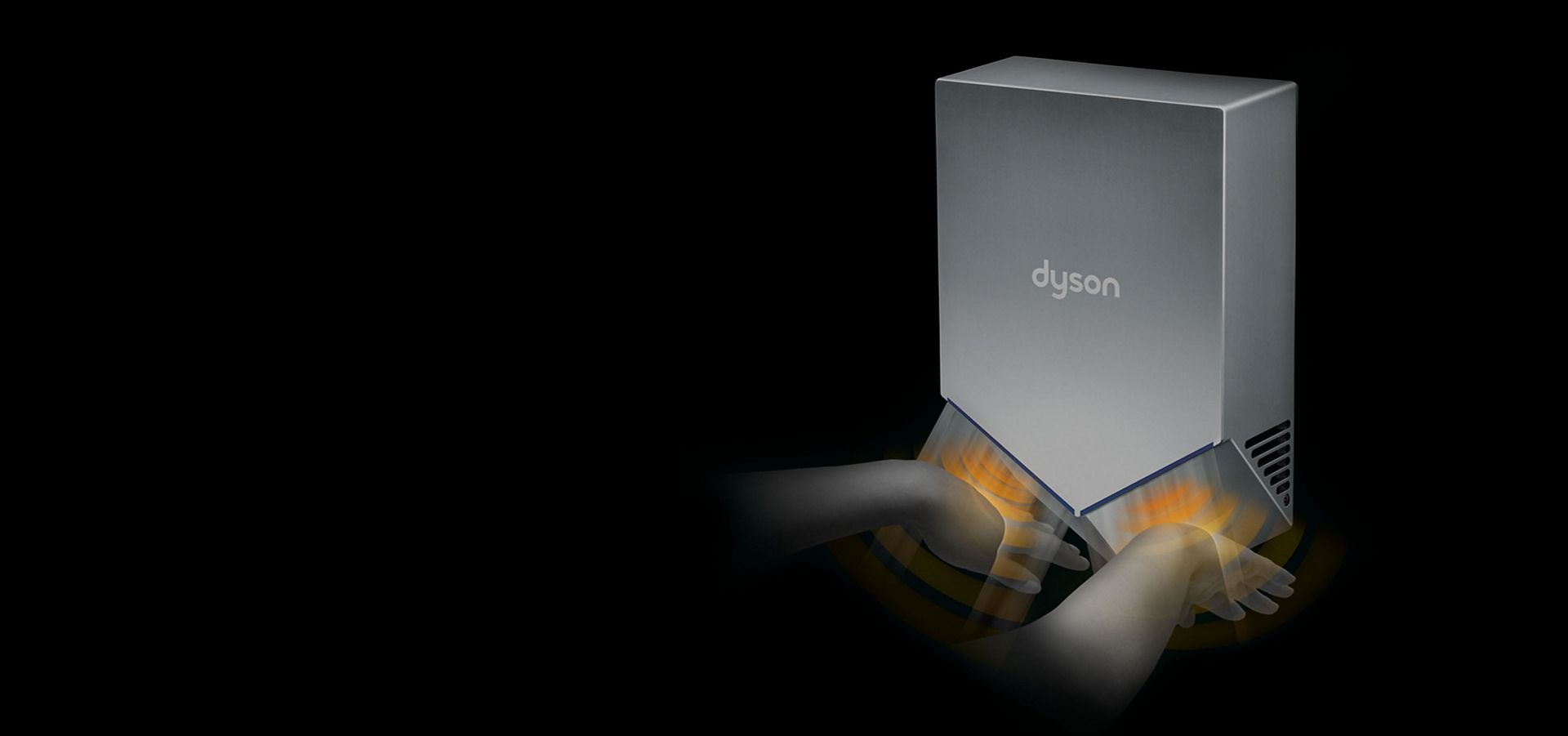 Hair care technology
Over the past 20 years, Dyson has focused on the development of tiny, high-speed, efficient motors. We now make some of the fastest, smallest motors in the world, maximising the performance from each joule of energy.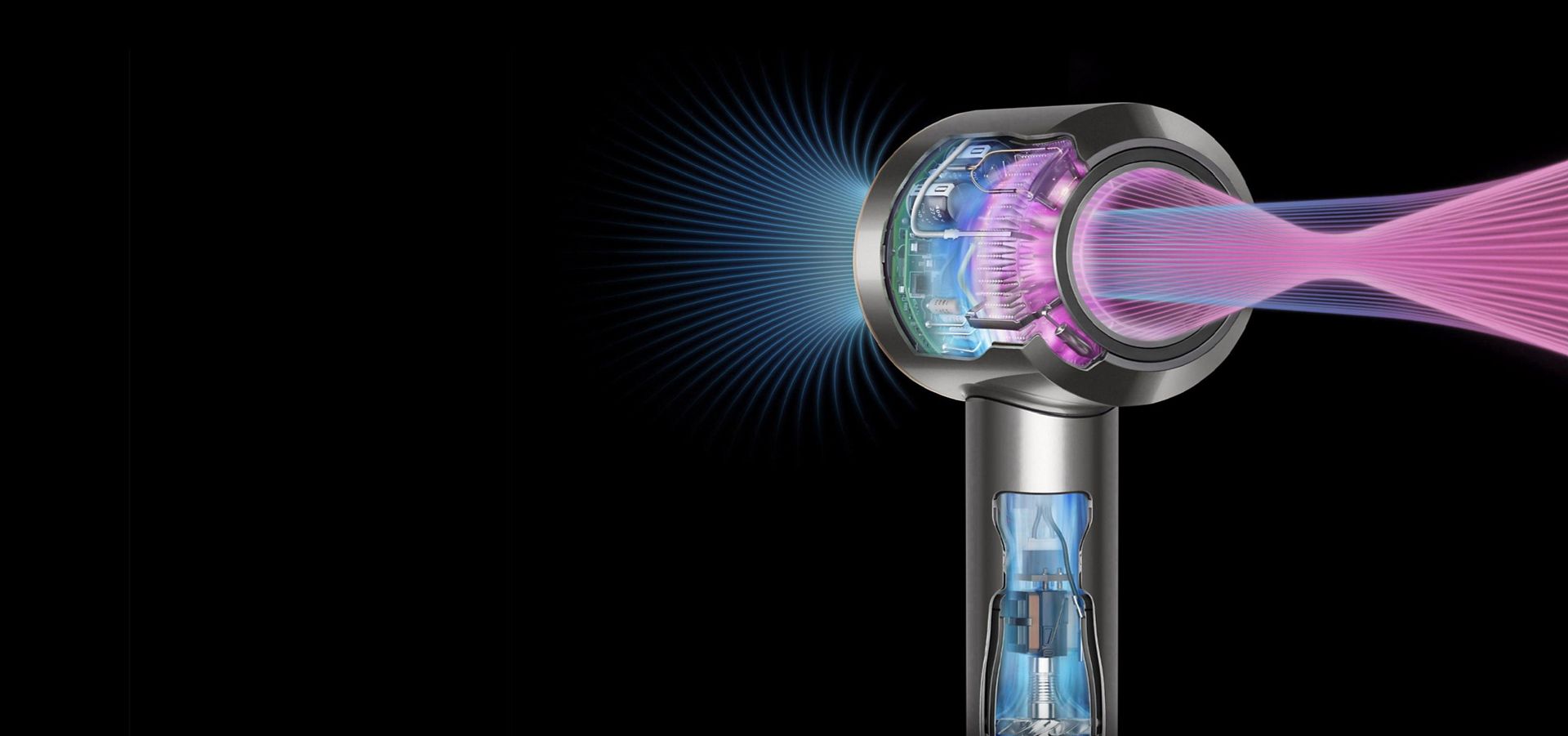 Vacuum cleaners
Our latest software allows our vacuums to automatically adapt suction power on different floor types, increasing energy only when needed and reducing it when not.1 It works in tandem with Auto mode to optimise the efficiency of our machines.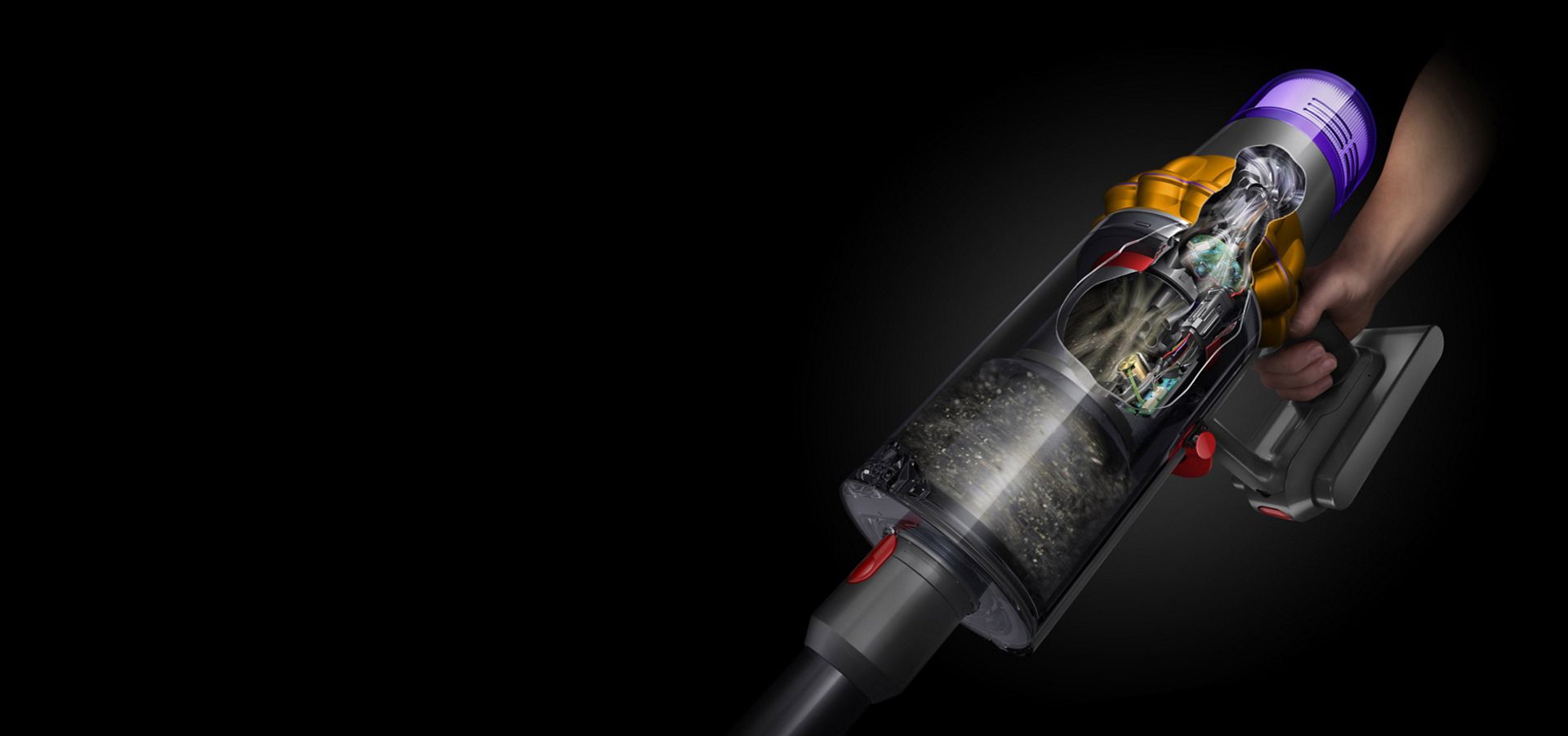 Air treatment
Dyson purifiers automatically sense and react to indoor air pollution, capturing 99.95% of microscopic pollutants from the air.2 When air quality has returned to a safe level, the machine switches off to reduce energy consumption.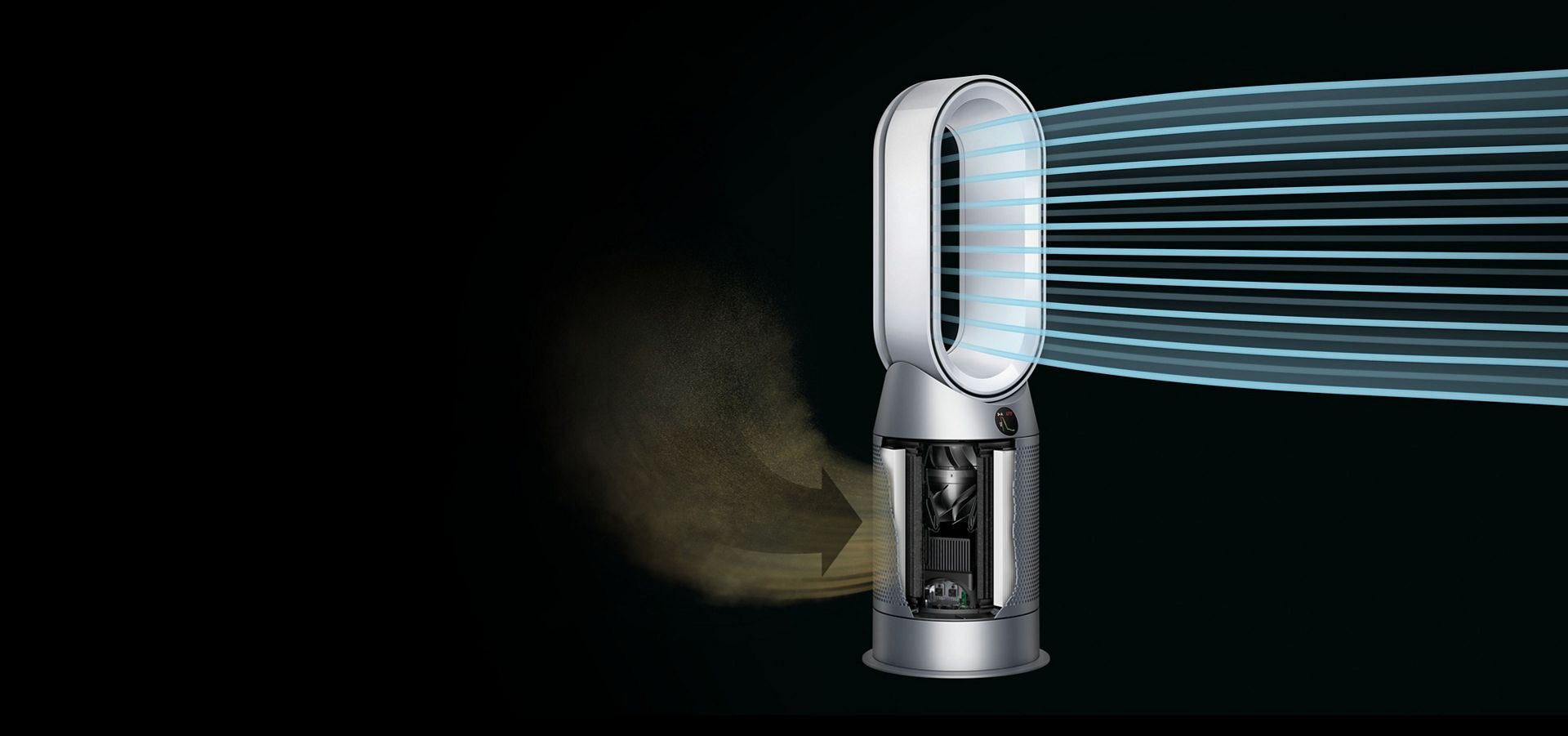 Lighting
Jake Dyson saw the problems with conventional lighting and provided a solution with a non-stop cooling cycle using light pipe technology – maintaining light quality for up to 60 years.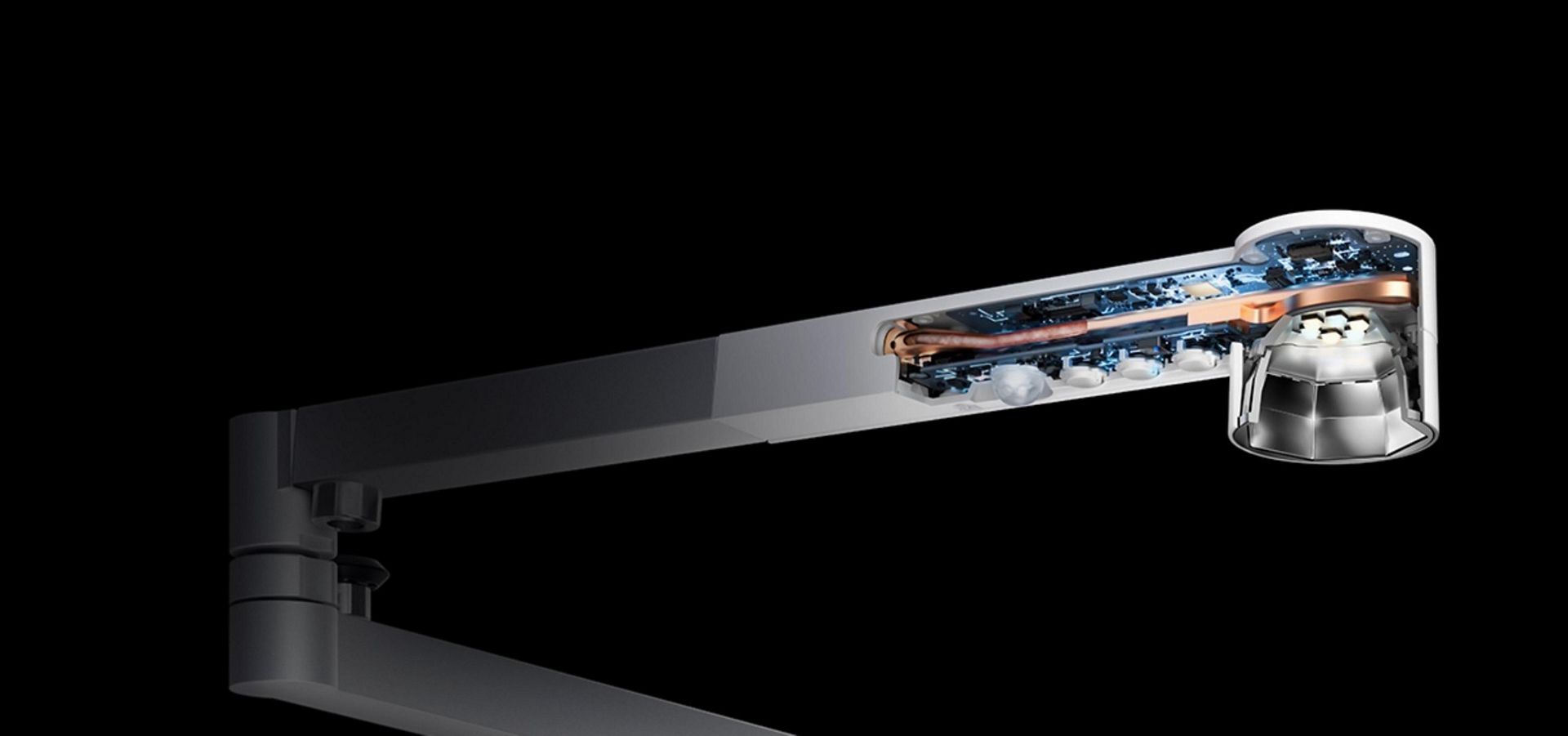 Dyson Farming
Dyson Farming is part of Dyson's family of companies. We produce a diverse range of high-quality goods while leaving a long-term legacy built on sustainability. We invest in our natural assets and passionate people to cultivate crops alongside conserving our environment.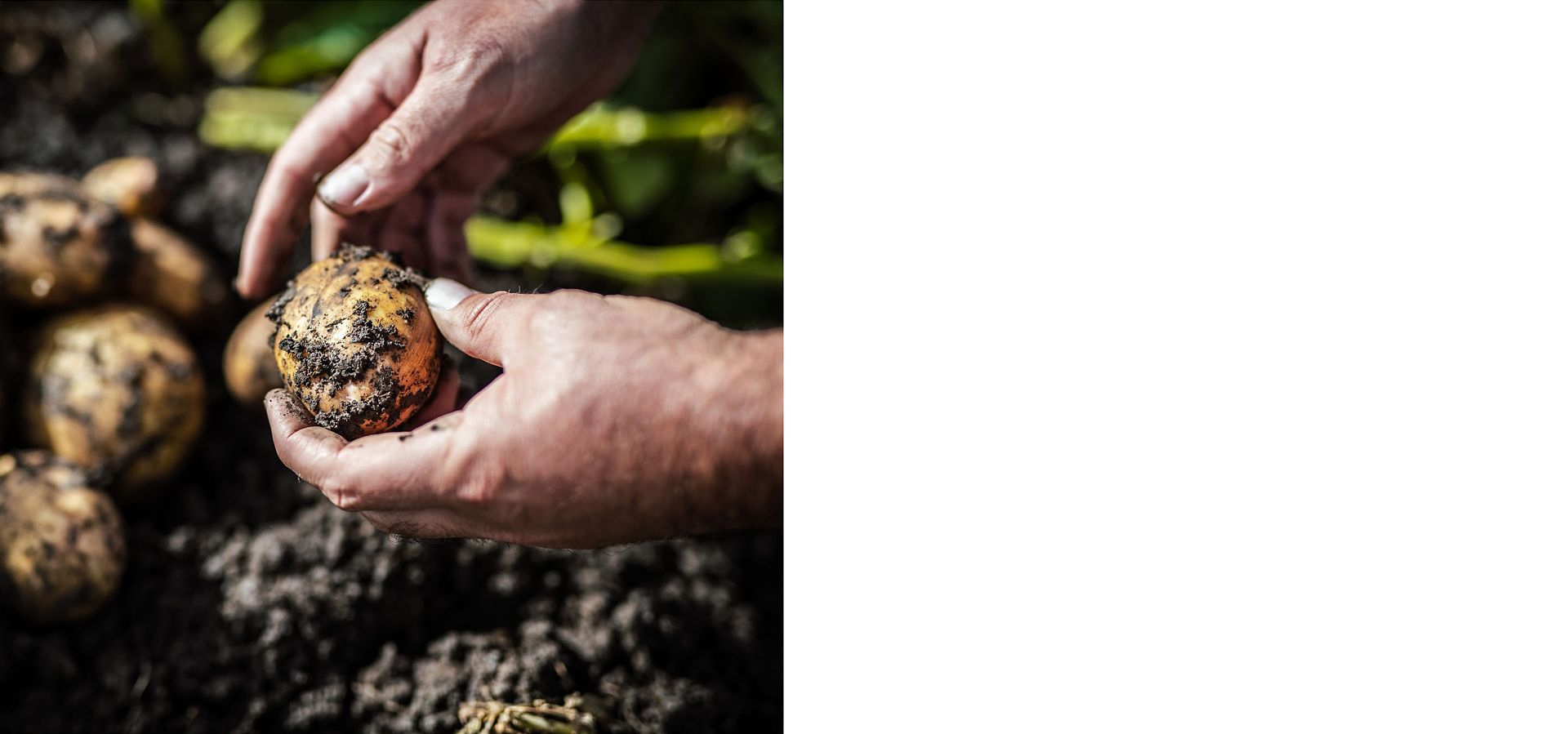 Natural flavours and nutrition
Wheat for flour used in bread, biscuits and cakes, barley for brewing, and strawberries, potatoes, meat and peas – all are nurtured by Dyson Farming with a focus on natural flavours and nutrition. Selling directly to the shopper reduces long supply chains.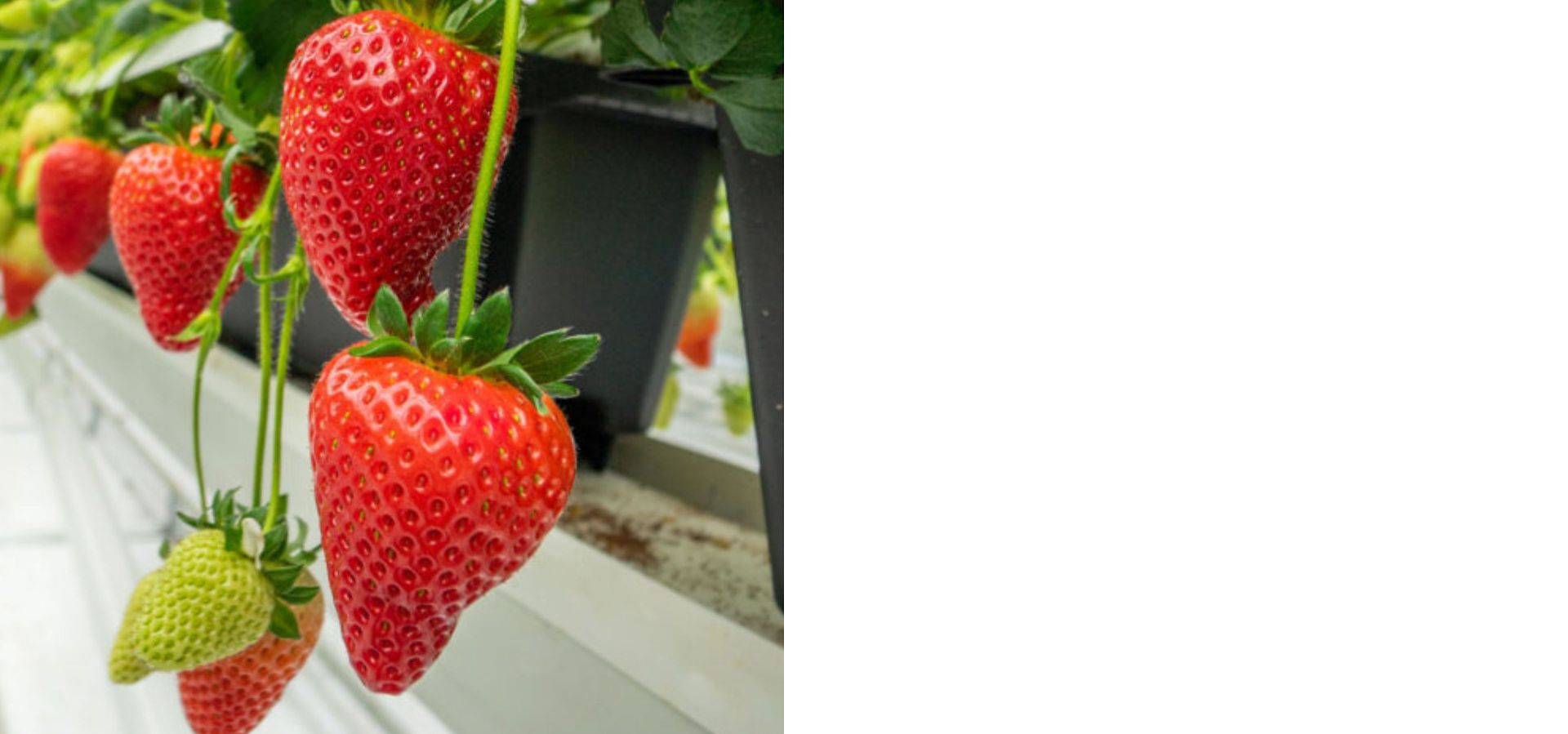 Renewable power
Dyson Farming produces enough renewable energy to power 10,500 homes. Our focus is on reducing carbon emissions, increasing sequestration through enhancing natural capital to profitably deliver benefits for both people and the planet.
From farm to fork
Every day, thousands of Dyson people on our UK campuses eat food produced on Dyson farms. The short chain from farm to fork helps us deliver good food for our people, which has always been a key part of our strong campus culture.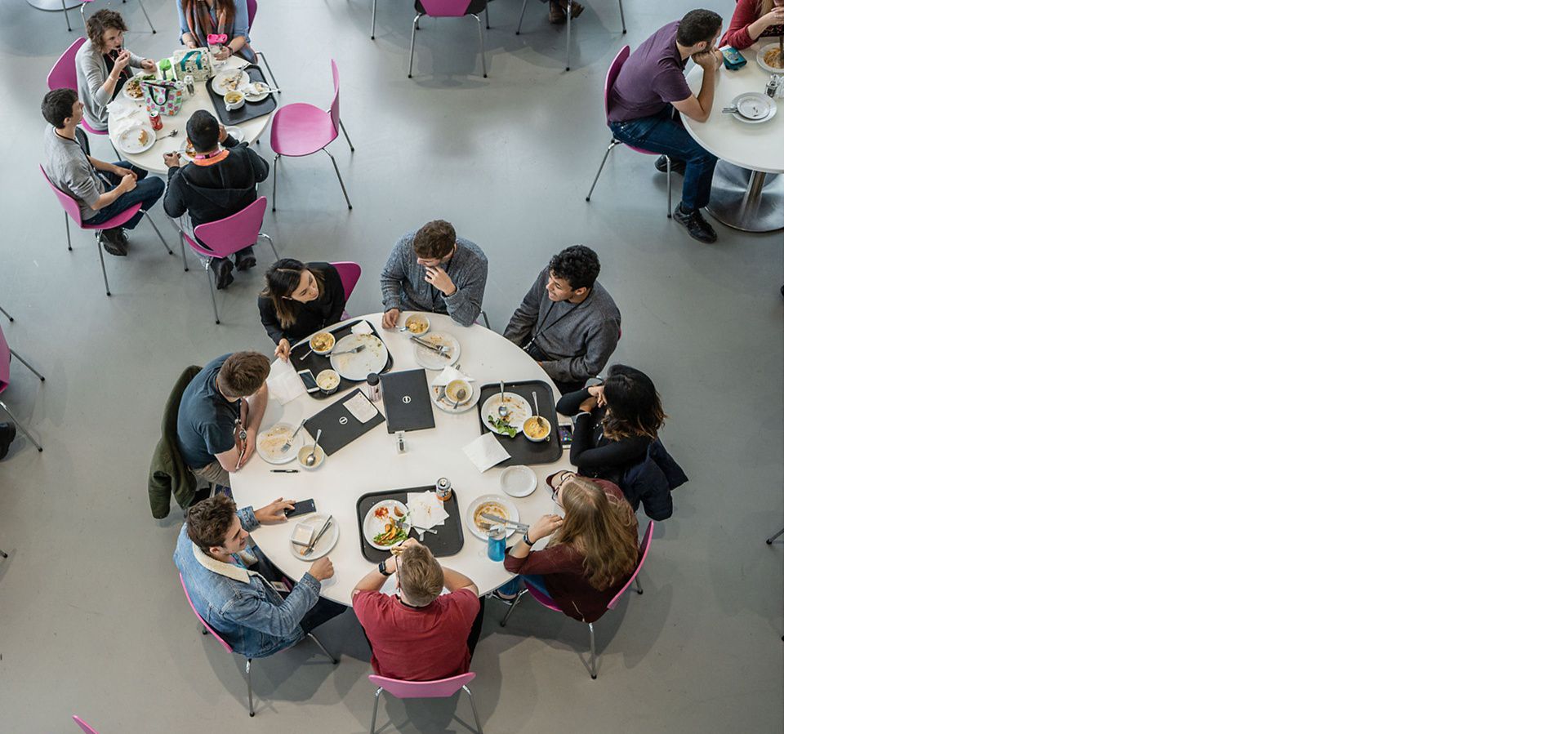 Future of farming
The Dyson family applies the same risk-taking spirit in their farming as they do in their engineering business. Dyson is developing new technology while researching impact on produce, land and the environment.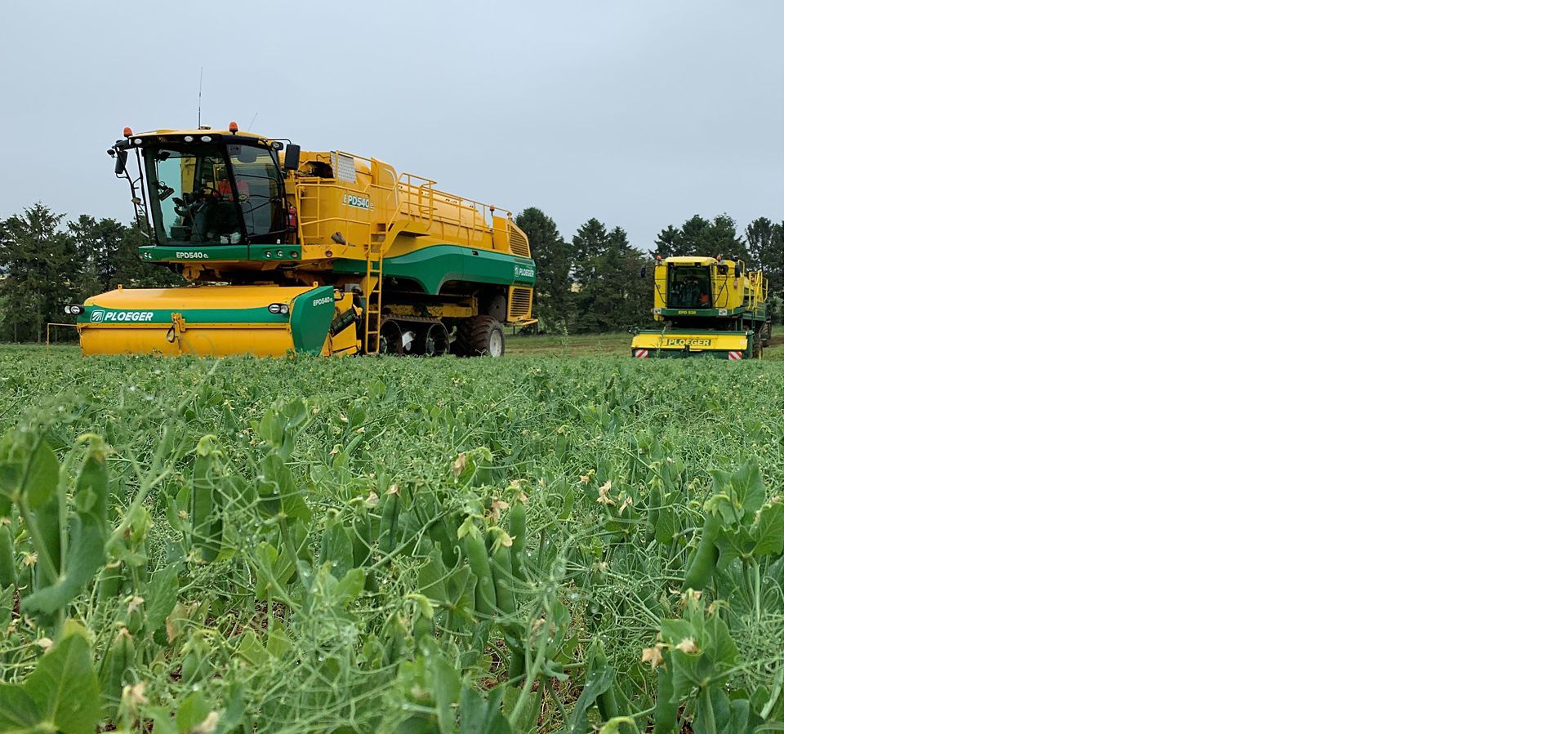 Anaerobic digestion
Anaerobic digestion is the process by which renewable energy, in the form of biogas, is created from biodegradable matter. The matter is sealed in a container where microorganisms work to break down organic material in the absence of air, which produces biogas.
Led by engineers
At Dyson, we're driven by innovative engineering, stemming from our founder, James Dyson. From day one we have used science, engineering and behavioural change to reduce the impact of our business and our technology.
The Dyson Institute of Engineering and Technology
The Dyson Institute of Engineering and Technology educates through engineering, with undergraduates working on everything from pollution-sensing backpacks to helping develop new technologies.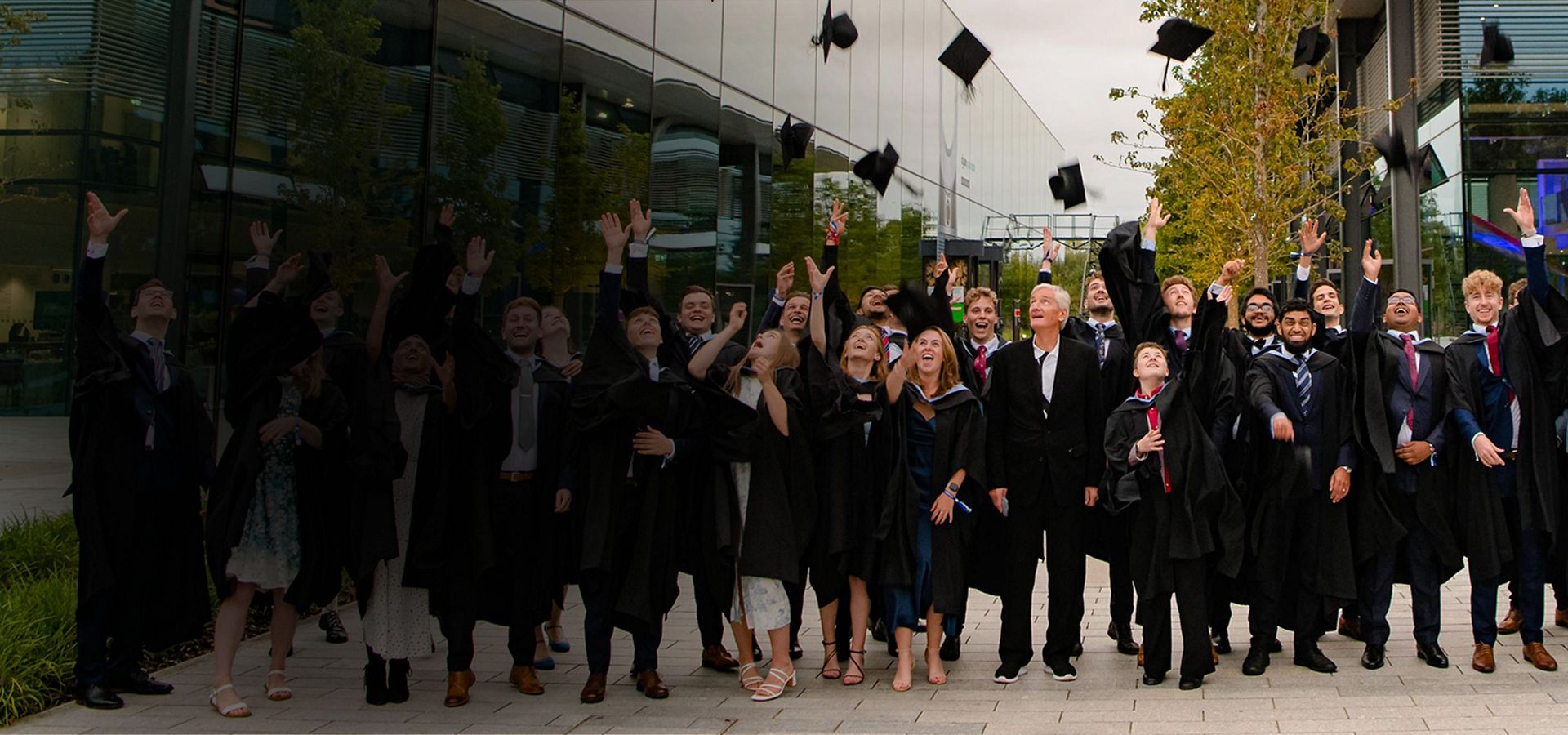 The James Dyson Award

The James Dyson Award challenges young engineers and scientists to solve some of the biggest problems facing the world today. From technology that improves accessibility, to technology that tackles environmental challenges. With an increasing amount of environmentally-focused projects submitted each year around the world, the competition now has a dedicated Sustainability Award.

The James Dyson Foundation

The James Dyson Foundation is Dyson's engineering education charity that helps promote change to young inventors, by introducing them to the exciting world of problem solving – from the Safety Net that encourages more sustainable fishing to the Plastic Scanner that helps with efficient recycling.
Our Spaces
Since our efforts, 82% of Dyson spaces now use renewable energy. With 100% of Dyson direct manufacturing now running on green energy.
Renewable energy on campus
Our newest UK research, design, and development space is equipped with solar panels – producing enough energy to power the entire building. A ground source heat pump under the car park saves energy by regulating the temperature inside the building and keeping our IT server centre cool.

We're installing new energy monitoring equipment across all our sites for further savings, including thermal drone imaging across our buildings to help identify leaks and ensure our buildings were as efficient as possible.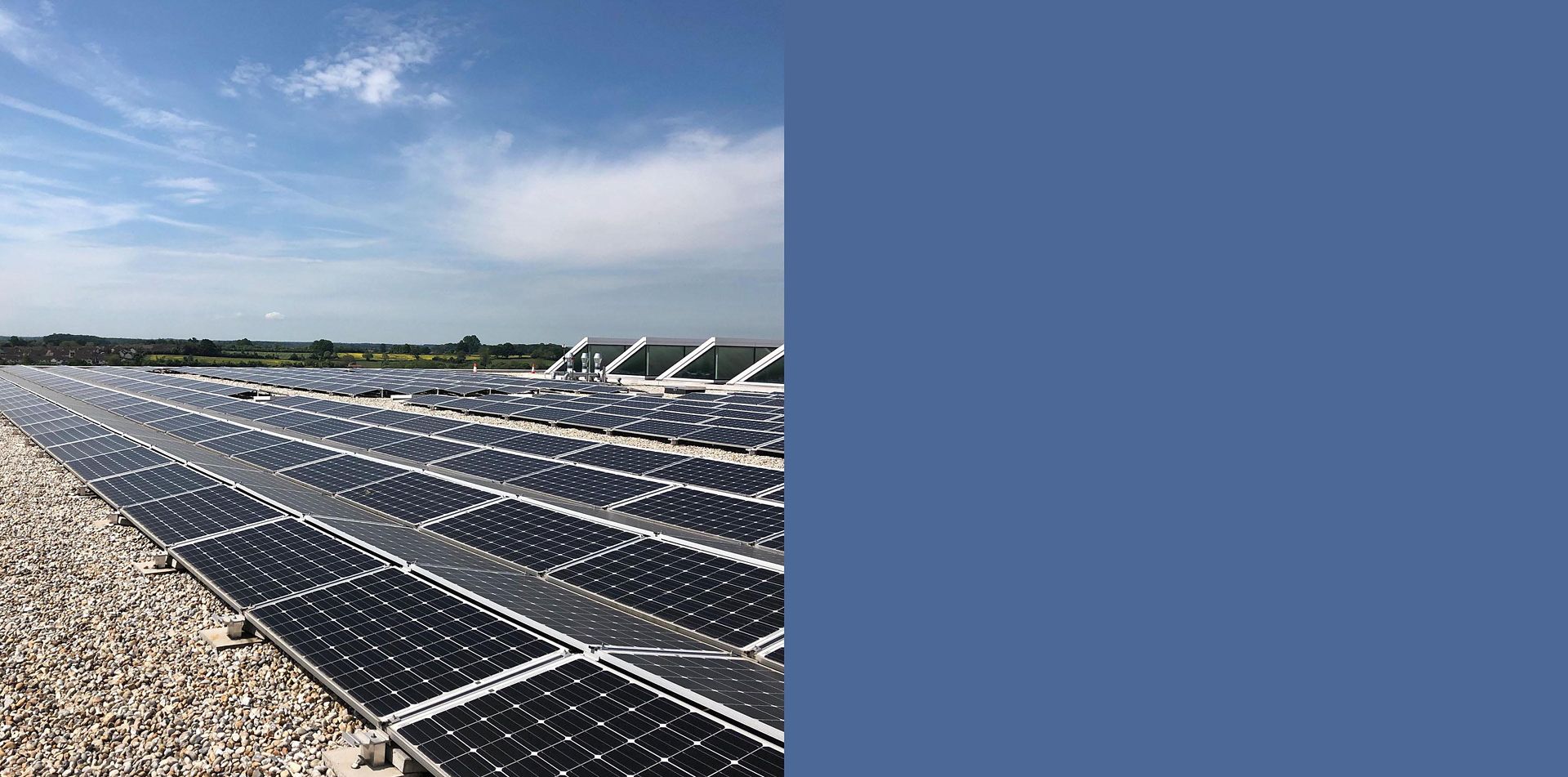 Renovating old into new
The places in which we work have always been important to Dyson. Just as our machines are built to be durable and sustainable, we take the same approach with our physical properties too, helping to restore landmark buildings to their former glory.
Restore, then rebuild
Hullavington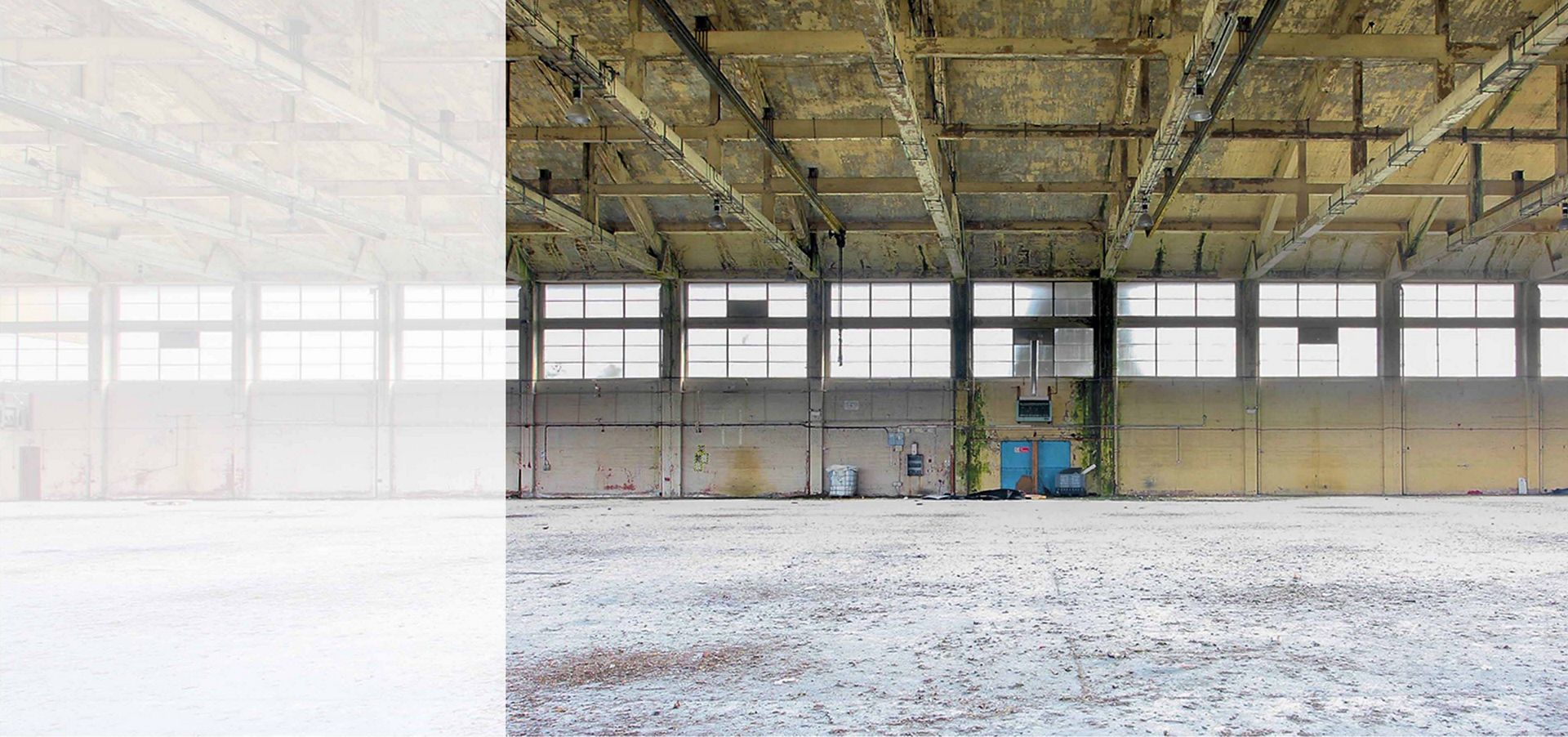 Restore, then rebuild
Hullavington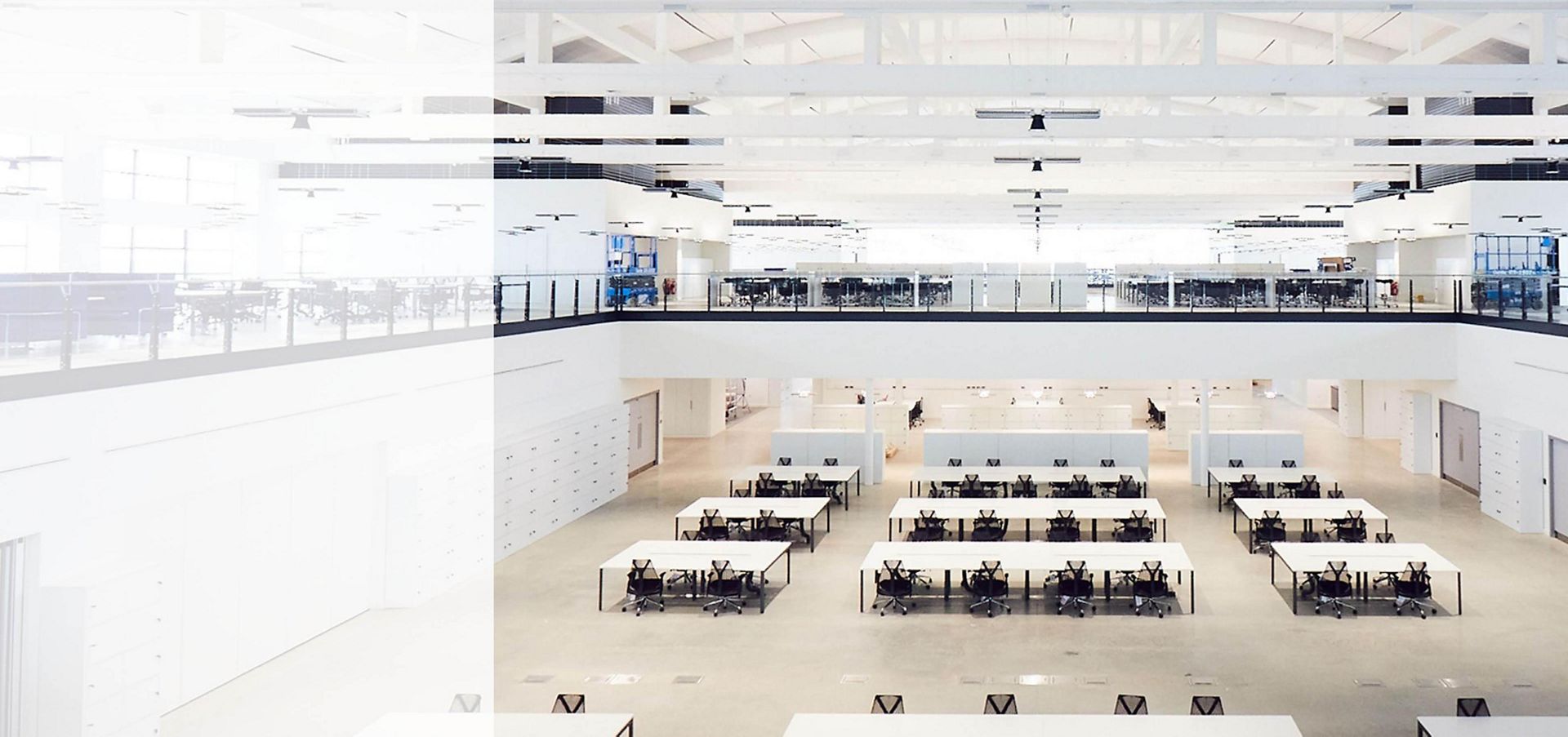 Restore, then rebuild
St James Power Station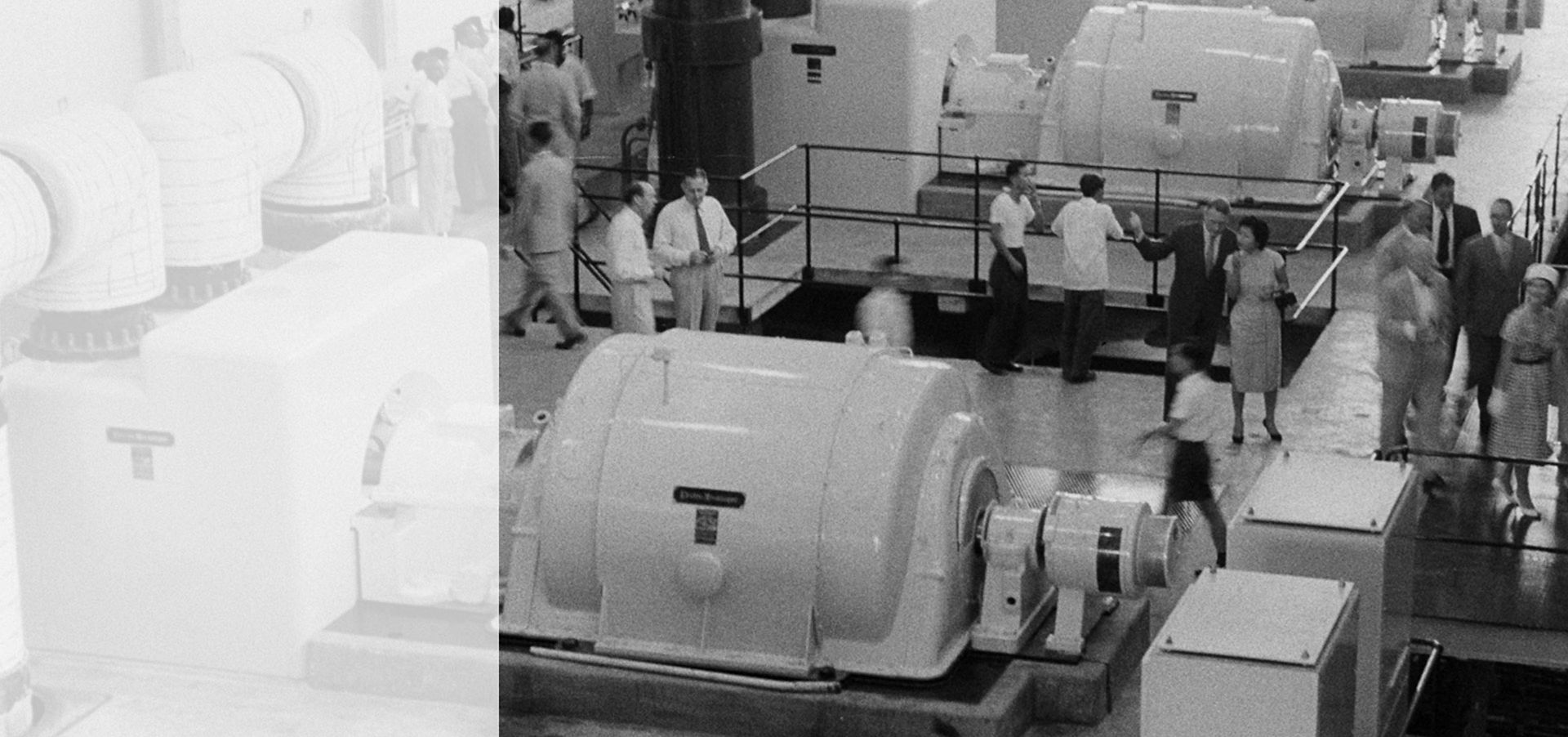 Restore, then rebuild
St James Power Station