Latest technology
Pure audio.
Advanced noise cancellation.
Immersive listening in comfort
Up to 50 hours audio with ANC4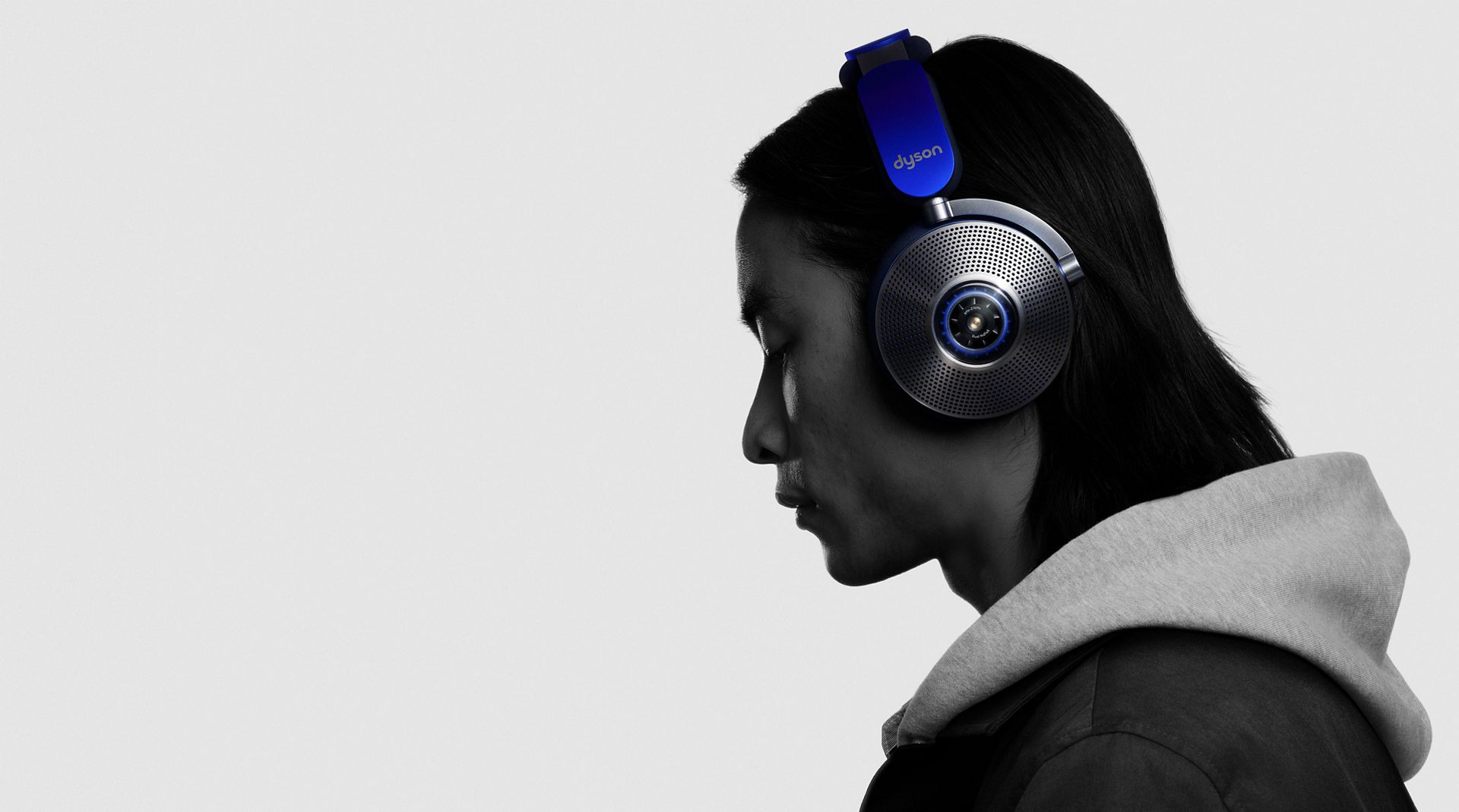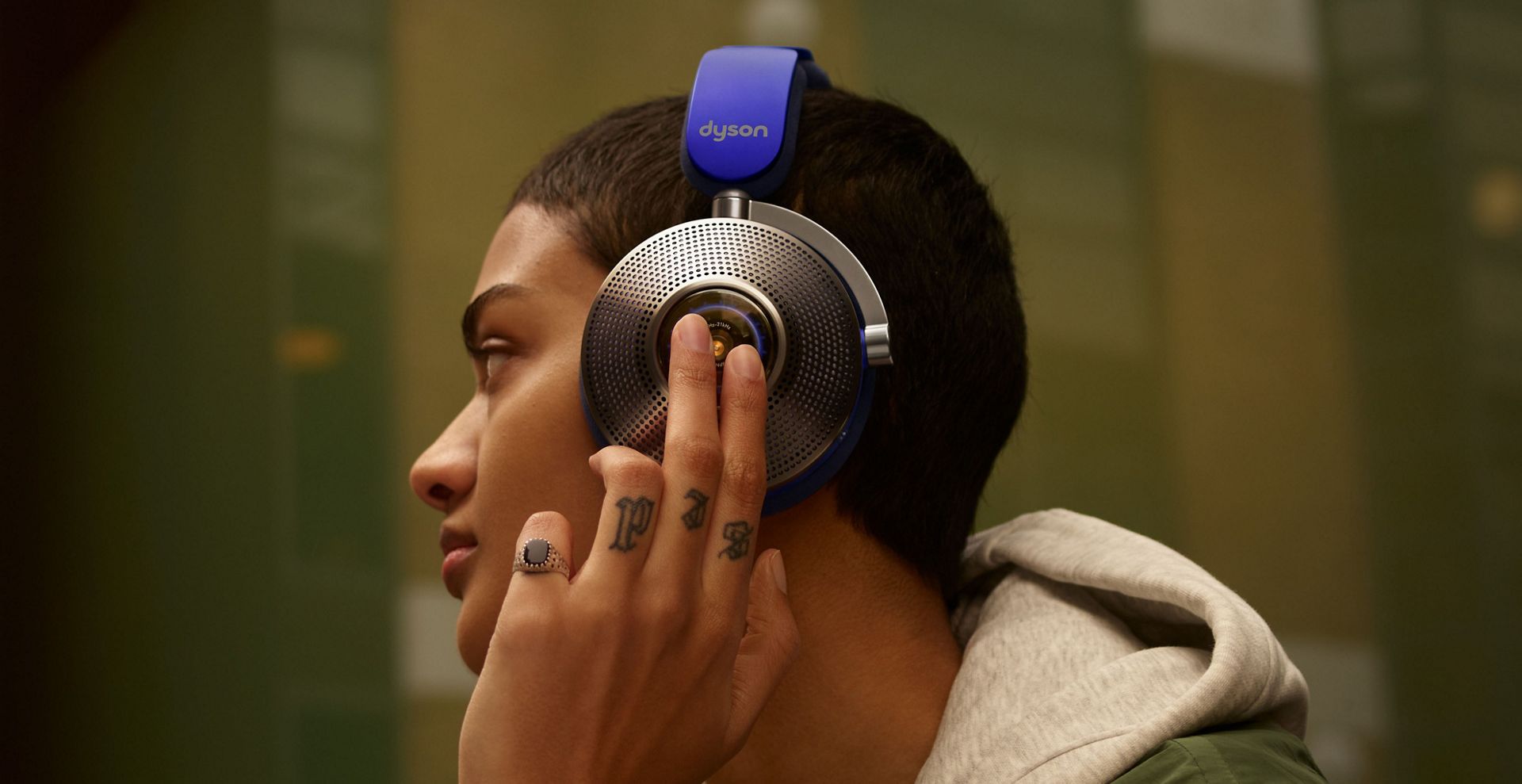 "Dyson Enters The Wearables Game With Audacious New Headphones"
"The Zone also proves that Dyson dares to posit new ideas, new ways of thinking, new ways in which our electronics can work for us."
Read the full review


"Geek Review: Dyson Zone Headphones With Air Purification"
"Unconventional as its design may be, the Dyson Zone is a surprise gem out in the field. Punchy bass, acoustic detail, and bright vocals are all part of the listening experience"
Read the full review


"Meet the Dyson Zone—the brand's new headphone-air purifier hybrid"
"The verdict is out—the Dyson Zone is ahead of its time."
Read the full review


"Are The $1,399 Dyson Zone Headphones Worth It?"
"The ANC on the Dyson Zone is truly exceptional, providing one of the finest experiences in this regard."
Read the full review

Your style, your way
Welcome to the world of Dyson content, created by you – our owners. Here's a selection of styles from our social channels. Created using the Dyson Zone™. #MyDyson
Experience the Dyson Zone™ noise-cancelling headphones
Book an in-store appointment at your nearest Dyson Demo Store.


Advanced noise cancellation

Eight active noise-cancelling microphones monitor surrounding noise 384,000 times a second, cancelling background noise. With two additional microphones for telephony and transparency systems.

Full audio spectrum

The custom-built 40mm, 16-ohm neodymium speaker driver delivers a broad frequency range for clarity in bass, mids and highs.
Immersive listening in comfort
Ear cup geometry and ergonomic engineering seal in sound and seal out noise. Micro-suede cushions the ears for comfort.

Crystal-clear calls

Beamforming and noise-cancelling microphones enable clear calls in noisy environments.

Touch and voice control

Bluetooth connectivity and fingertip controls let you call hands-free, access Siri or Google assistant, and manage sounds and airflow on the move.

Noise cancellation on tap

To hear surrounding sounds in your environment, double tap on your headphones' ear cup to switch to Transparency mode. To re-engage noise-cancelling Isolation mode, simply double tap again.
Sound science
Engineered for realistic, detailed audio

Intelligent signal processing combined with active noise cancelling, reduces distortion – ensuring realistic, detailed audio.

Tuned and tested

Using extensive acoustic analysis of how humans perceive sound, Dyson have created a unique EQ setting, optimising the frequency curve for a more authentic audio experience.
Enhanced battery for extended listening
Up to

50 hours

of audio with ANC

1

Quick charge

30 minutes

for 9.5 hours of audio with ANC

1

Save energy with

Auto on-off sensors

when not in use
Enhance your experience with exclusive features on the MyDyson™ app
Control sound equalisation
Three different EQ settings let you fine tune your sound to suit your listening preferences and content. Choose from Enhanced, Bass boost or Neutral.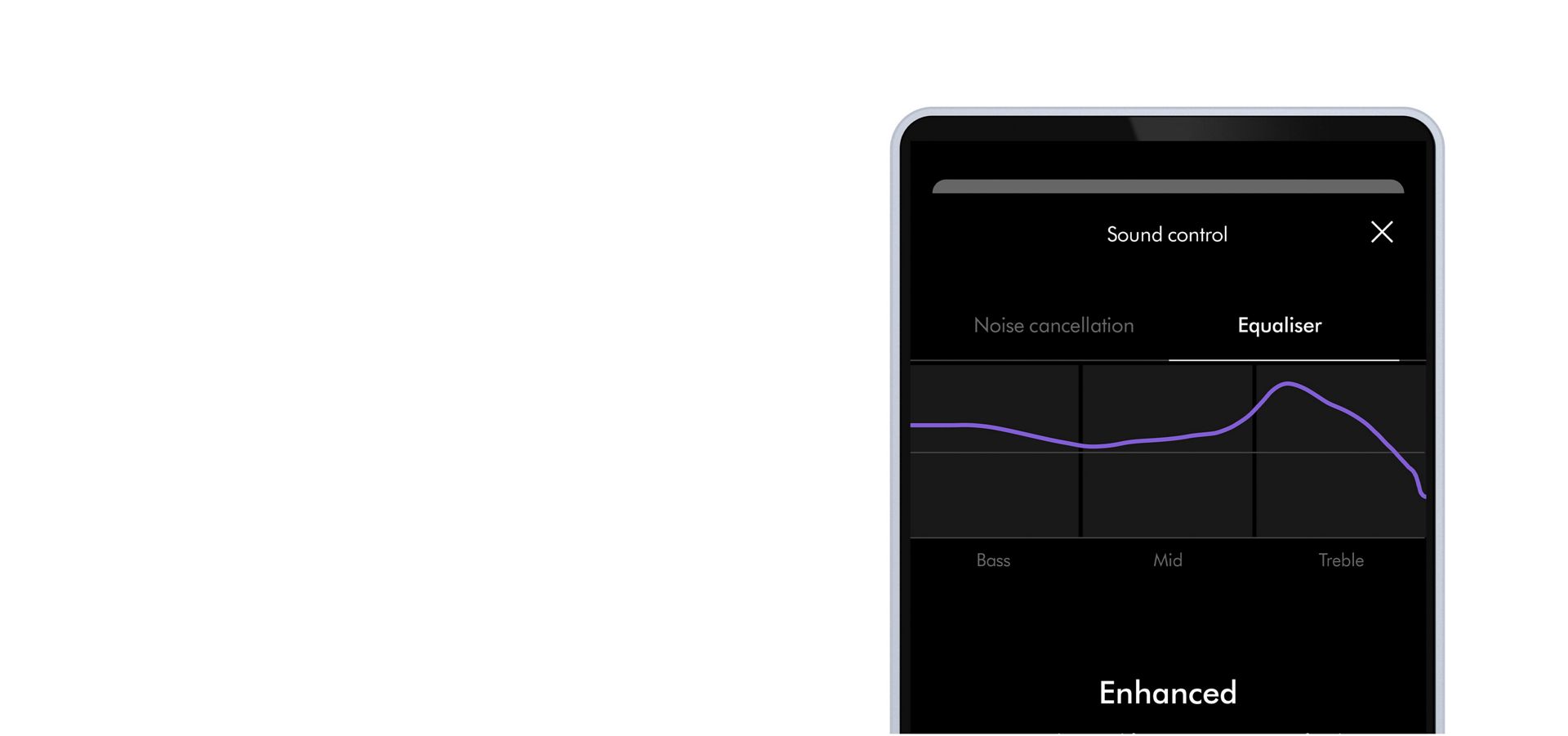 Monitor air quality
Sensors measure nitrogen dioxide levels around. You can also see your city's air quality index (AQI) and visualise all results in real-time.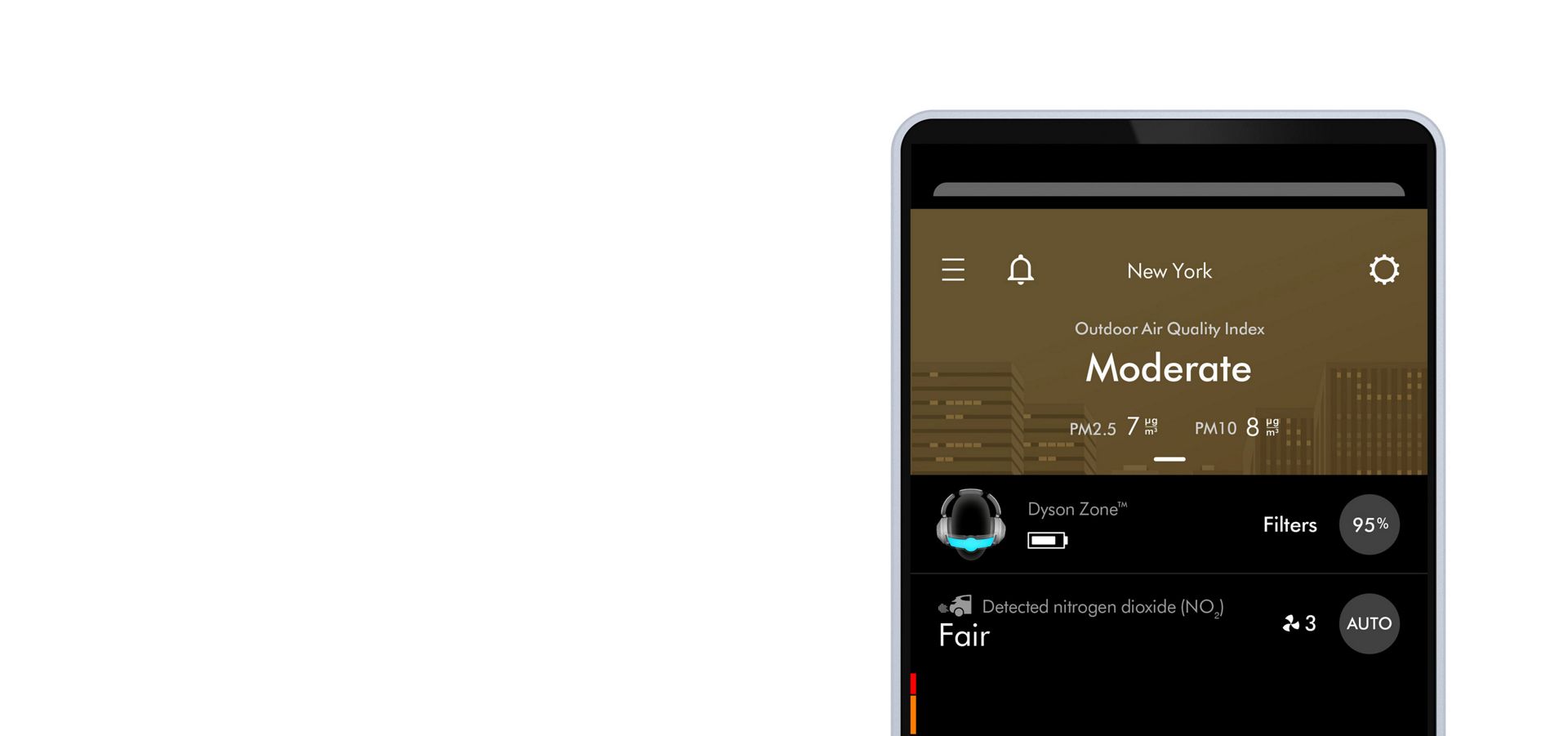 Check battery and filter life
Monitor remaining battery life and receive automatic notifications when it's time to change filters. Buy replacements through the app. And watch videos showing you how to do it.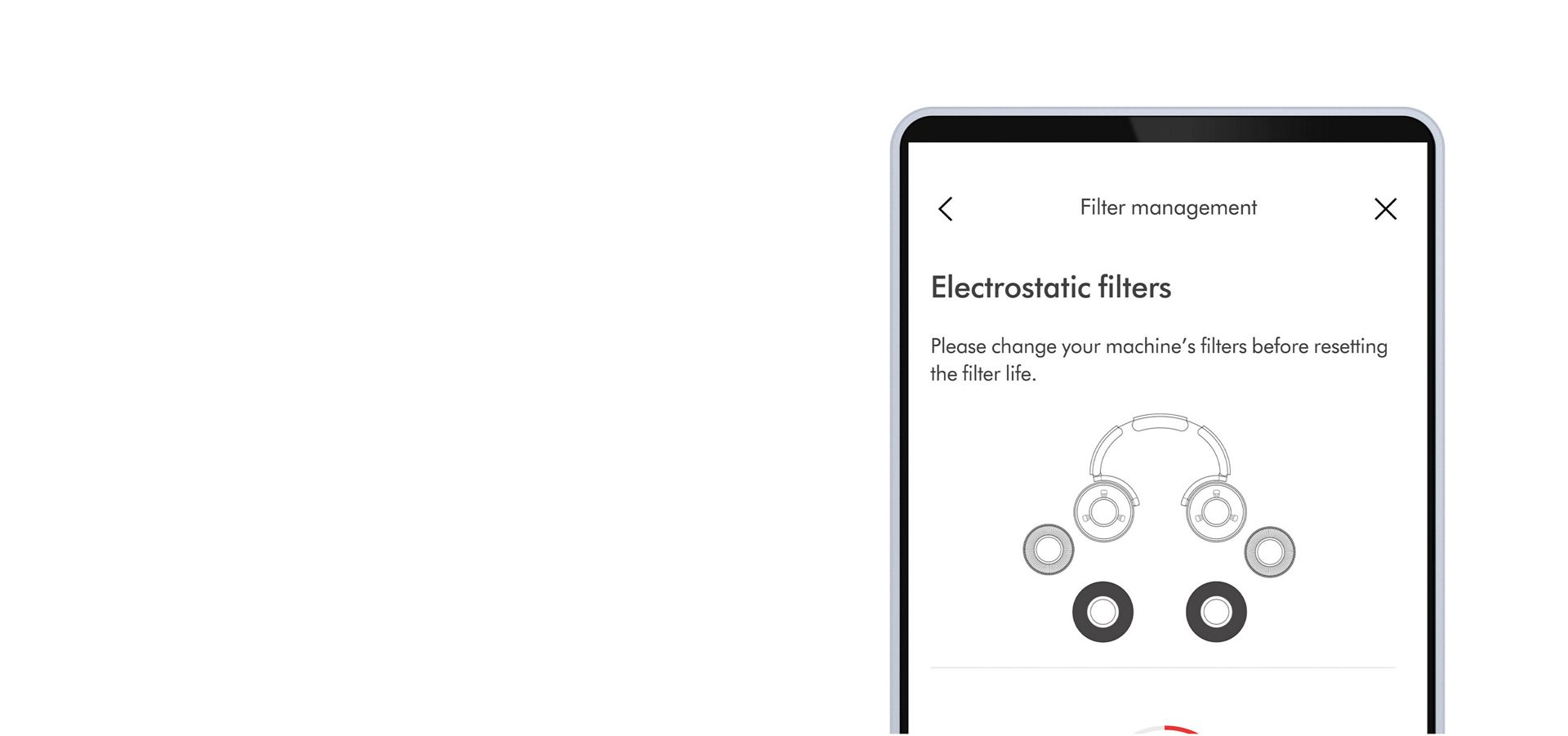 Breathe pure air with the Attachable travel visor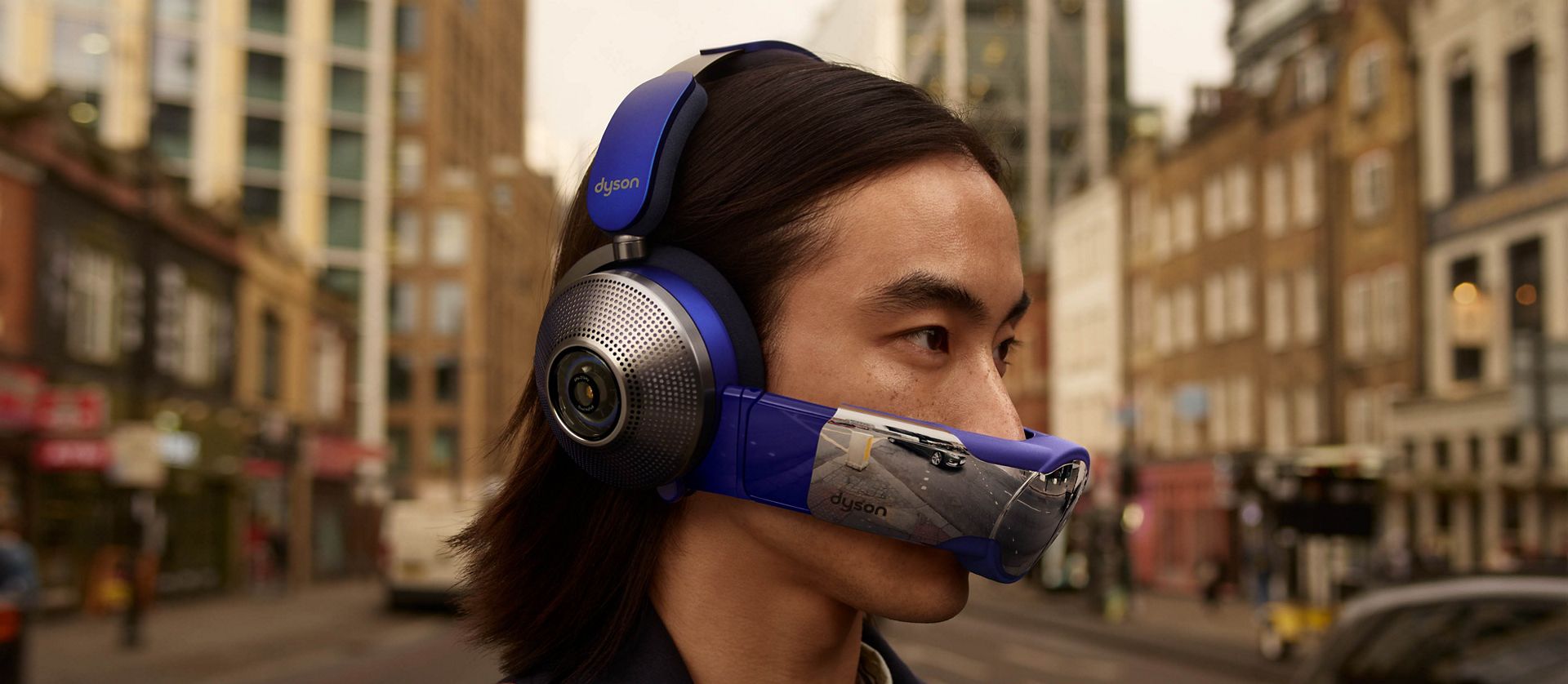 Supplies purified air

Travelling underground or over, commuting or at leisure, the Attachable travel visor instantly delivers a continuous stream of purified air.

Air is pulled in through the ear cups, filtered and projected out of the visor to your nose and mouth.

Removes 99% of ultrafine particles4

Dyson's two-stage, sealed filtration system removes viruses,2 city fumes,3 and 99% of ultrafine pollutants as small as 0.1 microns4 to deliver purified air.
Image is for illustration of airflow only.
Frequently asked questions
The Dyson Zone™ noise-cancelling headphones has 10 noise-cancelling microphones in total that monitor surrounding noise 384,000 times a second, cancelling background noise. The passive attenuation works with the active noise cancellation to cancel out up to 40dB of unwanted noise. You can monitor your sound exposure by connecting to the MyDyson™ app.
The three ANC modes are Isolation mode, Transparency mode and Conversation mode. Isolation mode provides the highest level of active noise cancellation to deliver a rich, immersive audio experience – for example when you might need to concentrate on the task at hand. Transparency mode enables greater awareness of your surroundings, by boosting audio frequencies so you can hear more while wearing the product. When the attachable travel visor is being used, Conversation mode can be activated by dipping the visor – turning purification off to conserve battery power and amplify the conversation.
As the Dyson Zone™ noise-cancelling headphones combine purification and audio, the battery capacity had to be significantly more than conventional, audio-only headphones. The battery life will depend on the mode you are using it in – the lowest battery life will be when the purification speed is set to high, with ANC on. For audio-only, the product has a run time of up to 50 hours. For audio and purification the run time will be up to 4 hours. Auto on-off saves energy when not in use.
Detailed trials with real people helped understand how Dyson Zone™ headphones would sit comfortably on any head shape. Comfort features like materials, adjustability, the grip of the headband and more were introduced. Dyson engineers explored different cushioning foams, shapes and designs to develop a headband with just the right density and spring to evenly distribute weight, and relieve pressure on the head.
Yes. You can connect to devices through Bluetooth™ enabled products and play music through the device from there.5
Lightweight materials allow the visor to flex and return to its original shape, making it easily portable and durable when commuting.
Register your machine
Join MyDyson™ and register your machine for easy access to your guarantee details, how-to videos, user guides and more. We'll also be able to offer you tailored machine support.
1 Filters tested against the viruses influenza A (H1N1) and MS-2 bacteriophage by independent third-party laboratory. Filters not tested with coronavirus. Tests showed removal of viruses >99.9%. Real-life efficacy may vary depending on usage conditions.
2 Filter tested in an external lab (NO2, SO2, Ozone) in a laboratory setting (3m³ chamber at 23C and 50% RH) at max air flow setting. Capture rates may differ depending on real life usage.
3 Filter efficiency tested to ISO 29463 adapted at max flow setting by an independent third-party laboratory. Capture rates may differ depending on real life usage.
4 In low flow mode with Bluetooth on. Tested in a Dyson internal laboratory at 21 degrees Celsius. Performance may vary depending on environmental conditions and usage.
5 App functionality requires a data connection. Standard data and messaging rates may apply. Your mobile device must have Bluetooth [4.0] support for telephony connection. For iOS or Android version compatibility please check Dyson website.