Powerfully projects air over 10m1
Our latest purifier uses cone aerodynamics to generate the circulation power to drive even distant pollutants back through sealed filters. For whole-room purification, even in large spaces.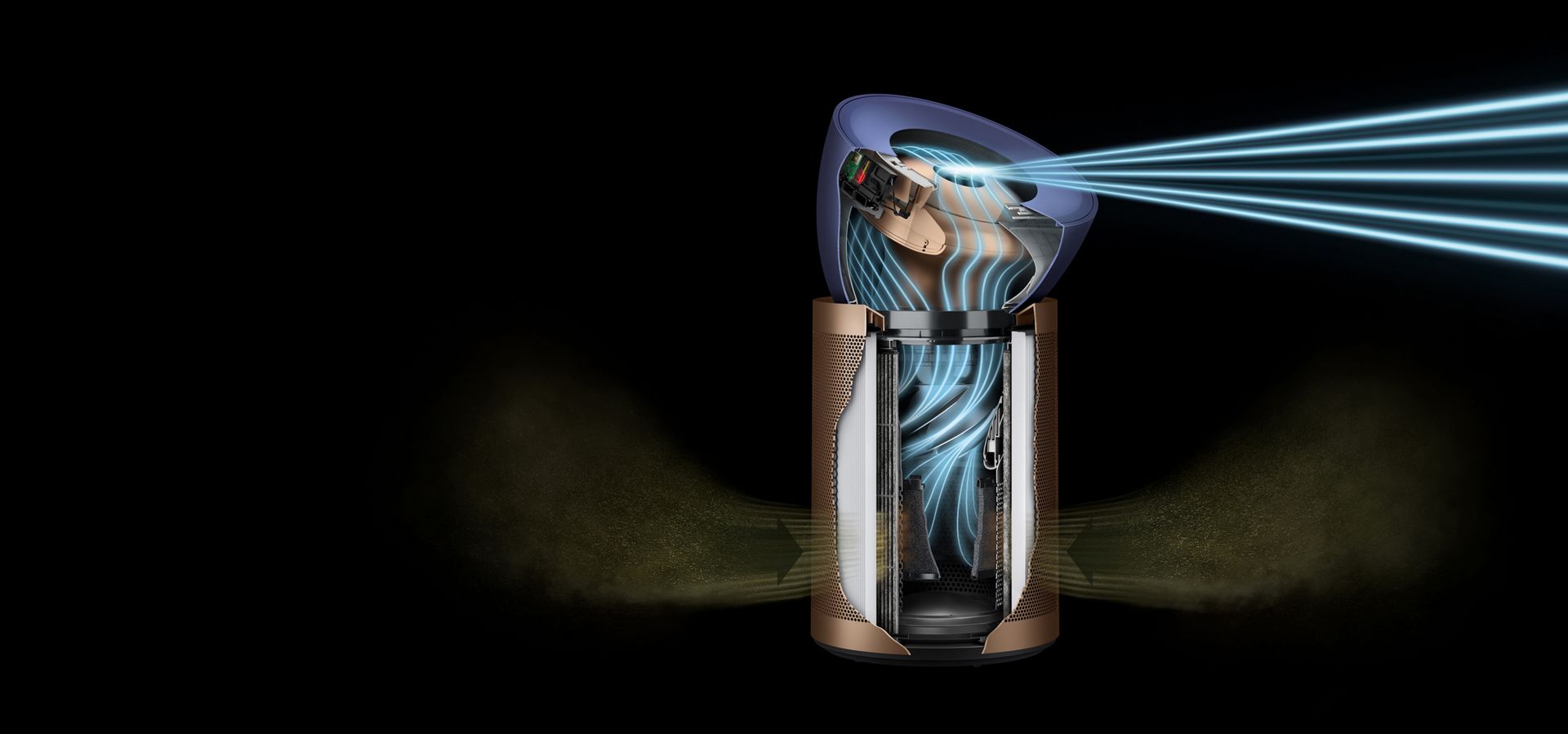 Advanced filtration system
Three phases of purification sit within a fully-sealed machine - so what goes inside, stays inside.2 Captures 99.95% of ultrafine particles.3 Removes gases and odours.4 Destroys formaldehyde, permanently.5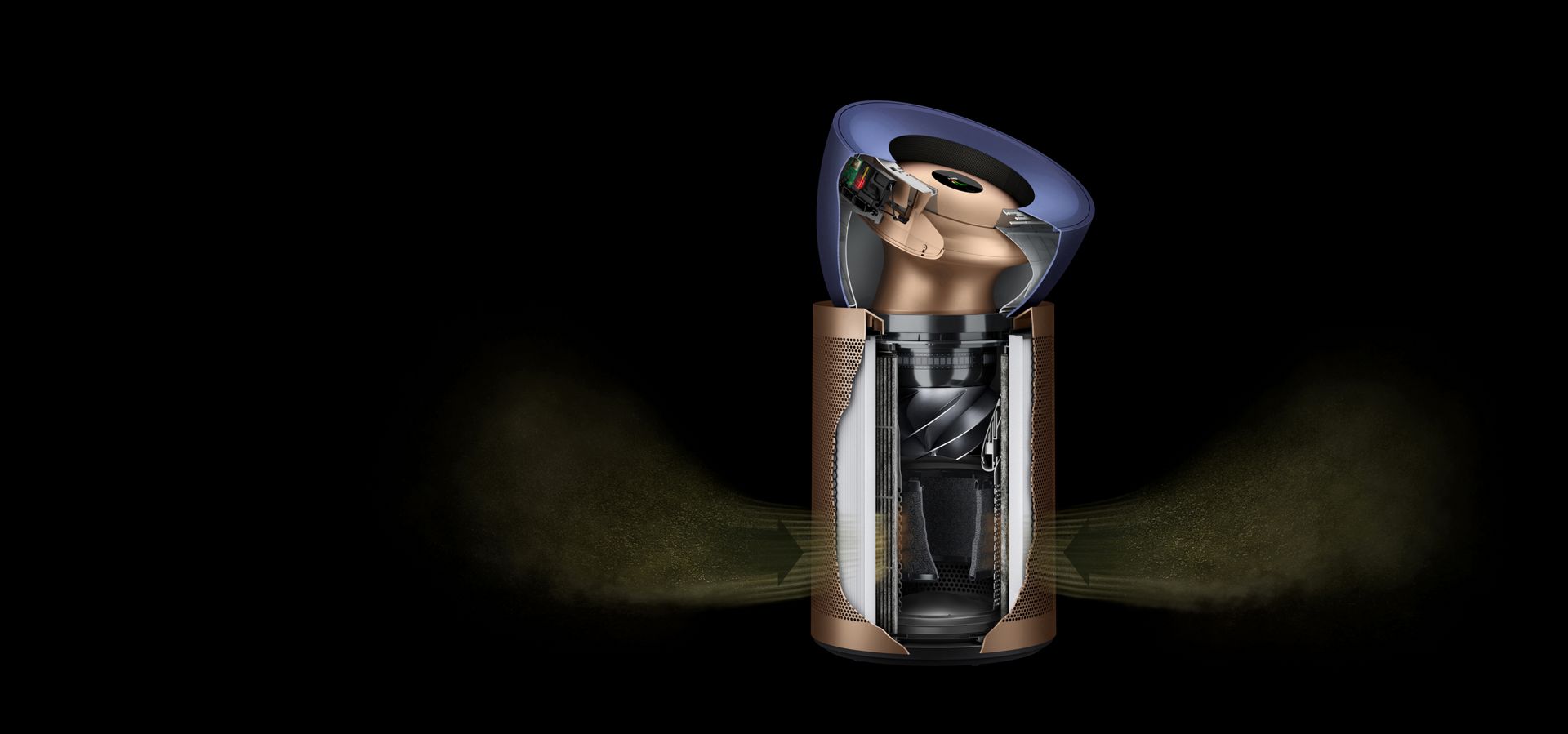 Quiet, even at full power
Acoustically engineered to operate quietly - even at its highest power setting. So it continually reduces your exposure to pollution, without disturbing you around the home.