Dyson one of the 'most attractive employers' in Singapore: Universum, Randstad, EXA and more
3 May 2023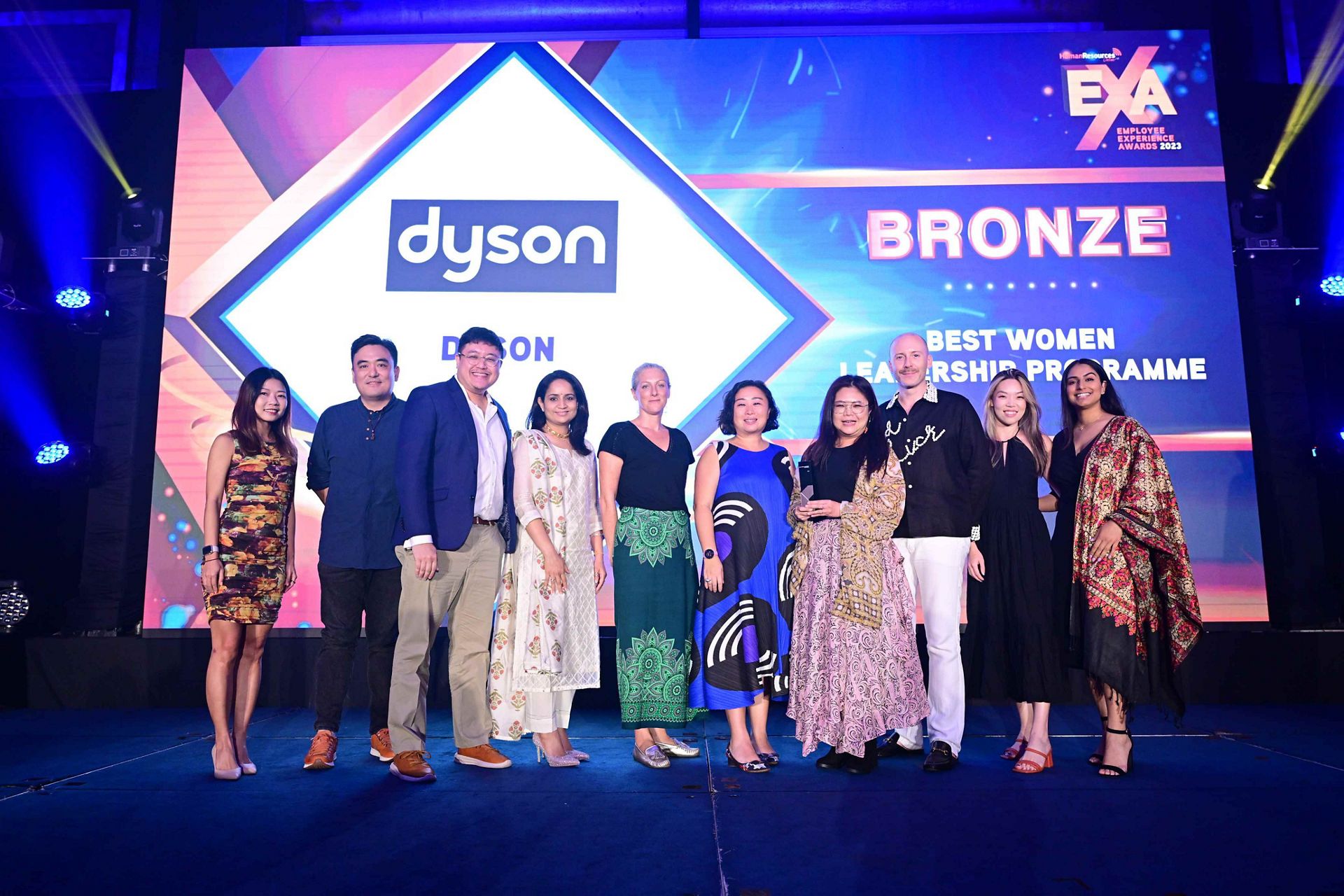 Dyson stands out as one of the 'most attractive employers' in Singapore, according to several leading employer branding surveys conducted by Universum, Randstad, gradsingapore and more. As a global technology company, Dyson is consistently recognised for its innovation and engineering excellence.
These accolades serve as a testament to Dyson's unwavering commitment to investing in engineering talents to inspire future generations of problem-solvers. As part of its global investment programme, Dyson has invested $1.5bn into its future in Singapore and it is looking to hire an additional 250 engineers and scientists.
Dyson champions exceptional built environments that serve as inspiring workspaces, fostering an environment where Dyson people can nurture and develop disruptive ideas for pioneering products that make a difference for Dyson owners.
With a workforce of over 1,400 employees at its global headquarters in Singapore, along with the upcoming launch of its first proprietary new technology battery plant by 2025, Dyson is continuously on the lookout for talented individuals. Read on to find out more about the awards.
Universum Global 2023: Singapore's Most Attractive Employers

In an annual global talent survey by Universum, Dyson emerged as one of Singapore's most attractive employers, earning the 11th rank in the field of Engineering and Natural Sciences. According to Universum, approximately 10,000 students across six universities were surveyed to determine the ranking.

Universum is considered the most recognised employer branding specialist in the world. They work with over 2,000 universities, alumni groups, and professional organisations across 50 markets. As a trusted partner of many of the world's best-known employers, Universum provides regional, national, global, and individual company trend data.
2023 Randstad Employer Brand Research: Top 10 Most Attractive Companies

Dyson has been recognised as one of the top 10 most attractive companies to work for in Singapore, according to the Randstad Employer Brand Research Singapore report.

Ranked in the 8th place, this study aimed to measure brand awareness and brand attractiveness of commercial companies. Participants were asked to rate a list of 75 organisations on 10 employee value proposition drivers, such as 'attractive salary and benefits', 'work-life balance' and 'career progression opportunities.

The study surveyed more than 2,700 working participants in Singapore and did not involve any company nominations or judging panels.
Employee Experience Awards 2023 – Best Women Leadership Program (Bronze)

Dyson's commitment to increasing female representation at the global leadership level was recognised in the recent Employee Experience Awards 2023, where our Women in Engineering Leadership Program clinched the coveted Bronze award in the Best Women Leadership Program category.

Our first-ever Women in Engineering Leadership Programme was designed to prepare talents to excel in their current roles and increase their capabilities to take on future leadership positions.

Since 2022, the representation of women in the Executive Committee at Dyson have increased by 50%. Additionally, for our recent cohort of The Dyson Institute of Engineering and Technology (DIET) students in the United Kingdom, 37% of our engineers have identified as females, compared to a national average of 18% in engineering university courses.
Singapore's 100 Leading Graduate Employers 2023

Dyson has emerged as one of the Top 100 Leading Graduate Employers in 2023, ranking #34 overall.

The survey, known as S100, involved more than 11,000 university graduates and fresh graduates who voted in the latest survey. Dyson was recognised as one of the most outstanding recruiters in the country.