Removes 99.95% of particles as small as PM 0.1.1 Powerfully projects and circulates purified air.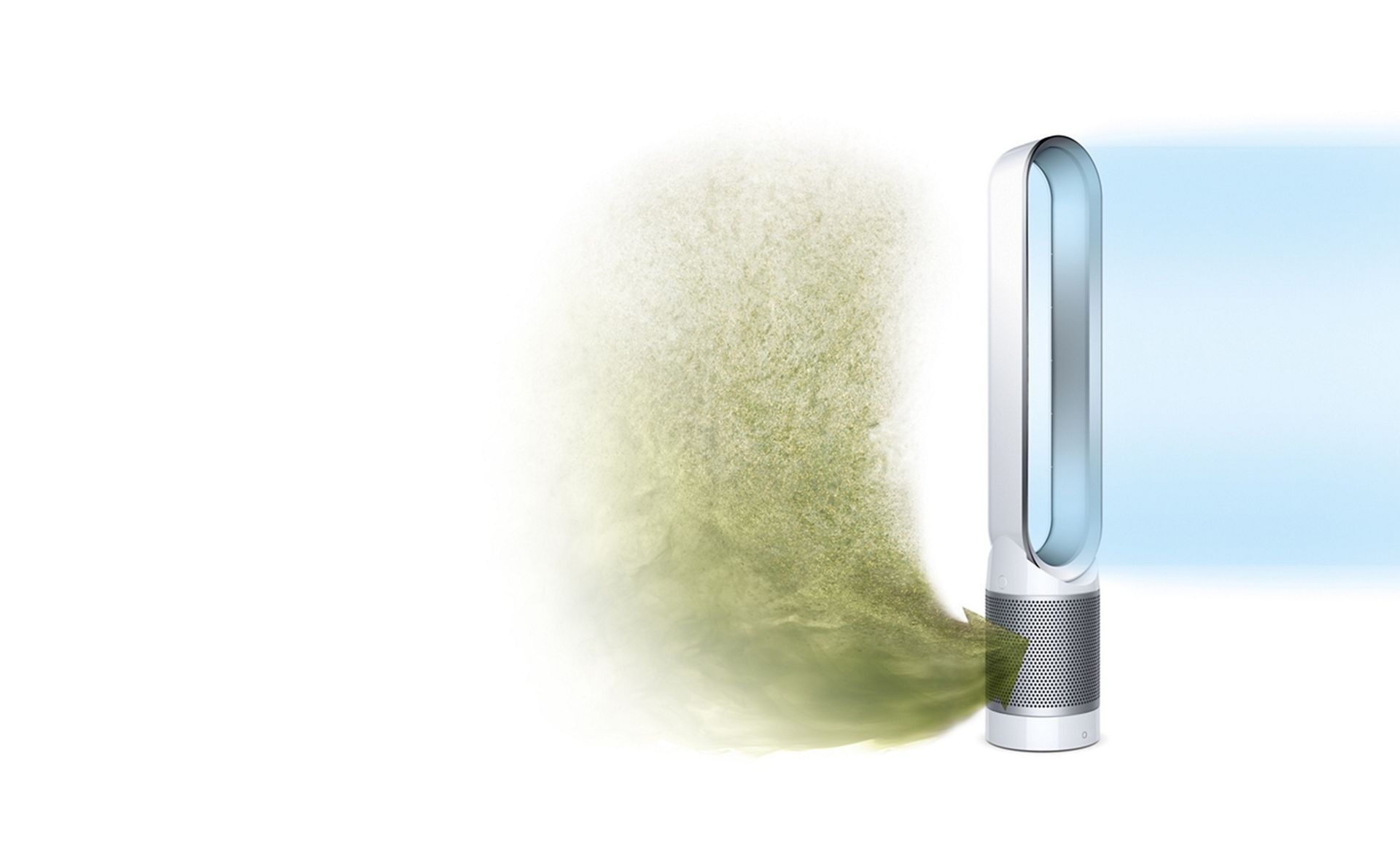 Air pollution isn't just a problem outside. It's a problem inside too.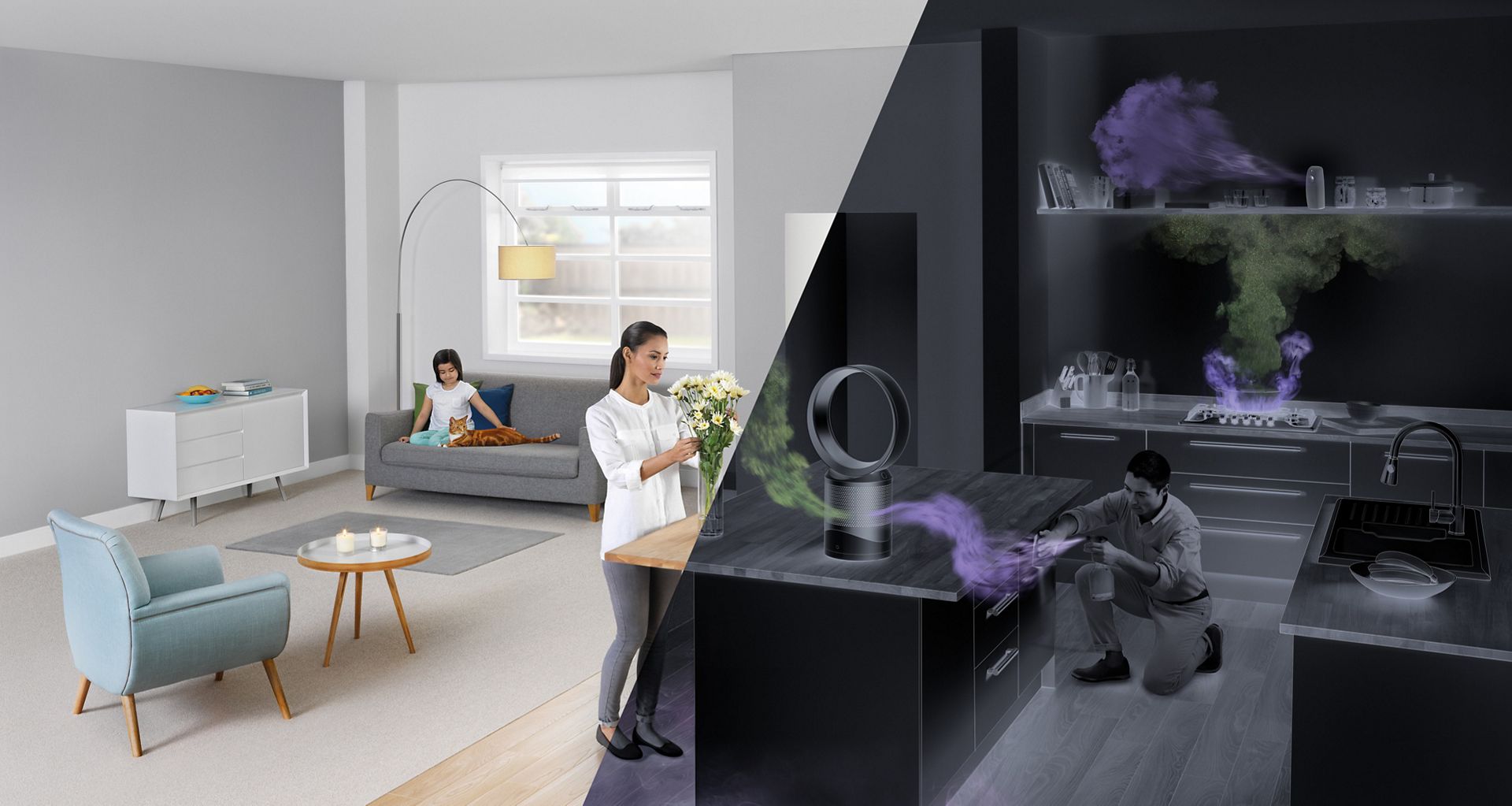 "As pollution increases, technology must counter it. We began by engineering vacuums that capture the pollutants found on floors and surfaces. Now we've turned our attention to those in the air."
James Dyson, Inventor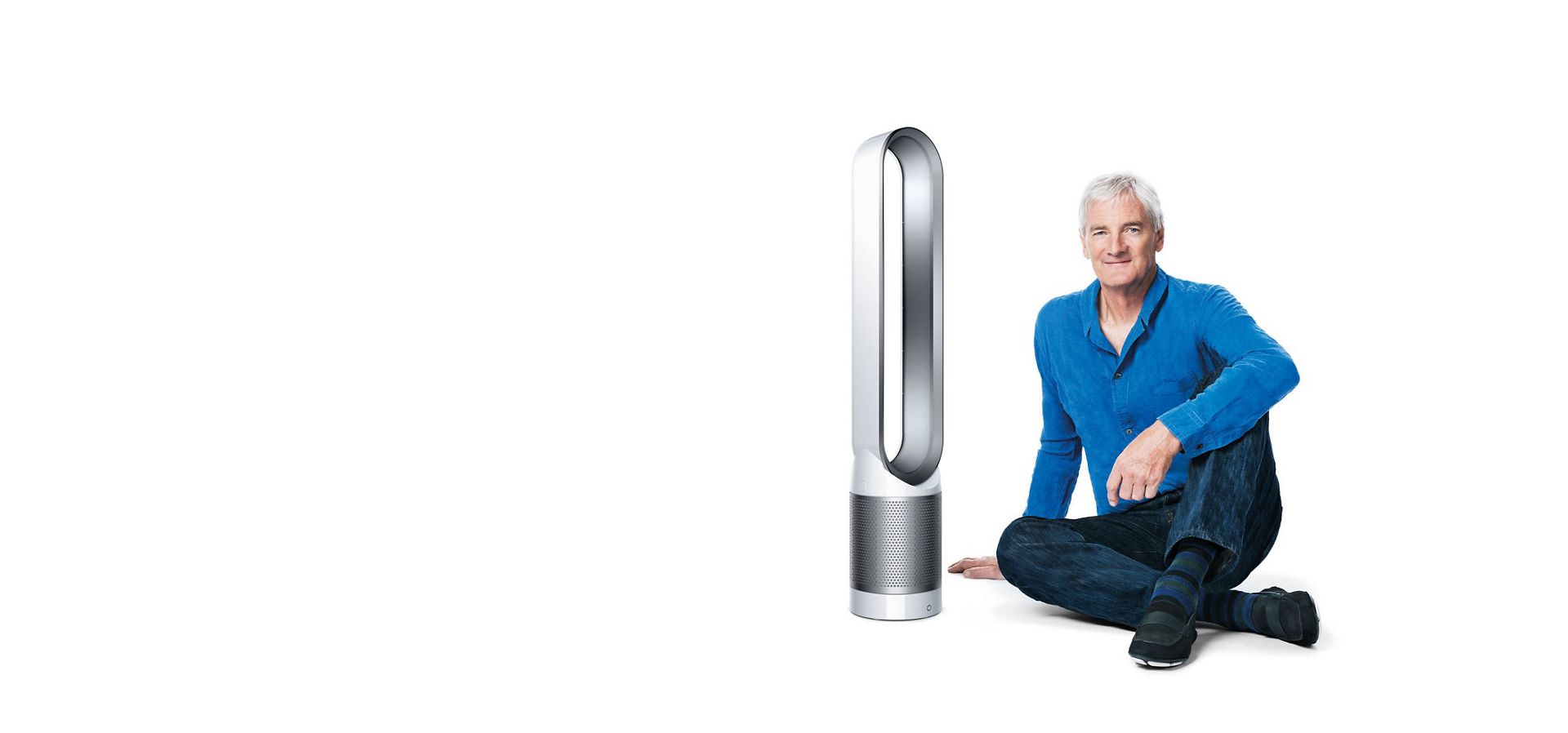 360° Glass HEPA filter removes allergens, pollutants from your home.
Our filter is so effective that it captures 99.95% of pollutants and allergens as small as 0.1 microns.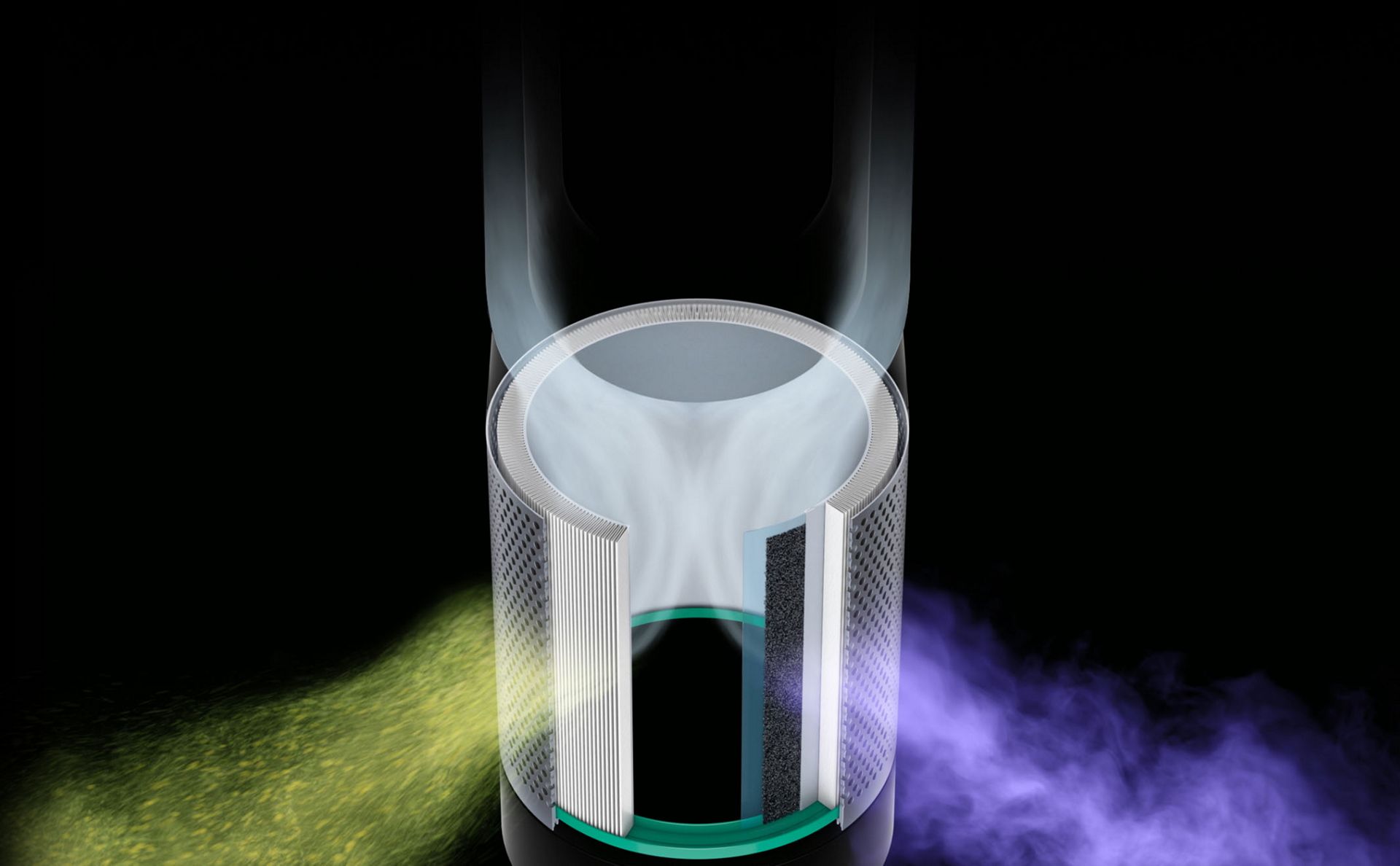 You can't always see indoor air pollution. But with the Dyson Link app, you can.
On auto-mode, Dyson air purifiers are constantly monitoring and reacting to indoor air quality whilst reporting directly to the Dyson link app.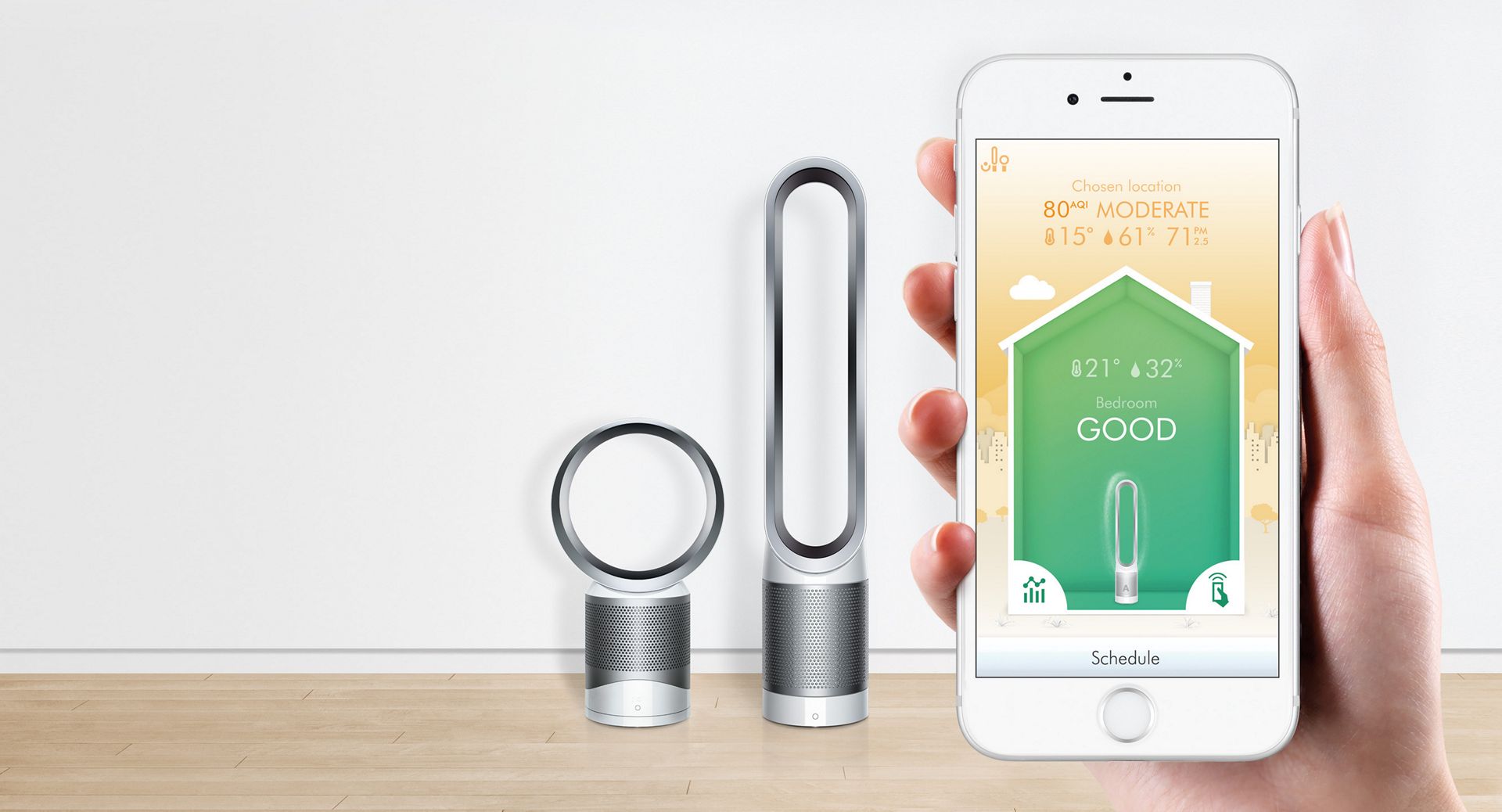 Projects & circulates purified air throughout the room.
Only Dyson air purifiers project with Air Multiplier™ technology.
Overview
Air purifier for larger spaces.
Removes gases, pollutants and allergens.
Compatible with Dyson Link app.
1Particles as small as 0.1 microns. Tested to EN1822. Gaseous capture rates vary.
Requires Wi-Fi and app-enabled device. Standard data and messaging rates may apply.