Fast, precise drying.
Re-thought for stylists.
1800 397 6674
Please call us to qualify for an exclusive stylist price.*
*Verification required

Key features
3.3m professional length cord

Extra reach to work on your client's hair from any angle.

Improved heavy duty filter, built for salons

We're continually evolving our hair care technology, and our new re-engineered filter has been re-engineered to last up to 6 times longer before requiring a clean.1 To help you get the best from your hair dryer and maximise time with your clients, we can send it to you – free of charge.

Cold shot button and temperature settings

New feature for professionals - press and hold the Cold shot button to set a style. Cold shot can also be activated by pressing and holding the Temperature control button.
Magnetic styling attachments
Professional concentrator

The wider, thinner design creates a high-velocity blade of air that's perfect for styling.2 And because the air is focused, you can style one section at a time – without disturbing the rest.

Smoothing nozzle

The Dyson Smoothing nozzle dries hair gently using smooth, wide air. It quickly removes excess water from your client's hair before styling.

Re-engineered Diffuser

Improved diffusion helps reduce frizz and define curls and waves. Longer prongs allow you to style more hair with greater control – and reach deeper into the hair.

Gentle air attachment

Engineered to be kinder to fine hair and sensitive scalps, the Gentle air attachment diffuses the air, creating a gentle, cooler airflow3 - while still drying hair fast.
Key controls
4 precise heat settings

100°C fast drying and styling
80°C regular drying
60°C cooler drying and diffusing
28°C constant cold

Cold shot

28°C cold shot. The cold shot button immediately deactivates the heating element, for cooler air to set your style.

3 precise speed settings

High – for fast drying and styling
Medium – for regular drying
Low – for diffusing
Technology
Re-engineered filter

The new washable heavy duty filter lasts longer between cleans.4 The depth loaded, maximum efficiency, maximum airflow (MEMA) filter captures particles, such as hairspray, to protect performance. Engineered to meet the demands of a busy salon.

The Dyson digital motor V9

Spins at up to 110,000rpm, propelling 13 litres of air up to the amplifier every second. Patented Air Multiplier™ technology amplifies this by three times to deliver a precise, high pressure jet of air.

Intelligent heat control

Measures airflow temperature over 40 times a second to prevent extreme heat damage.
In the box
Dyson Supersonic™ Professional Edition

Professional concentrator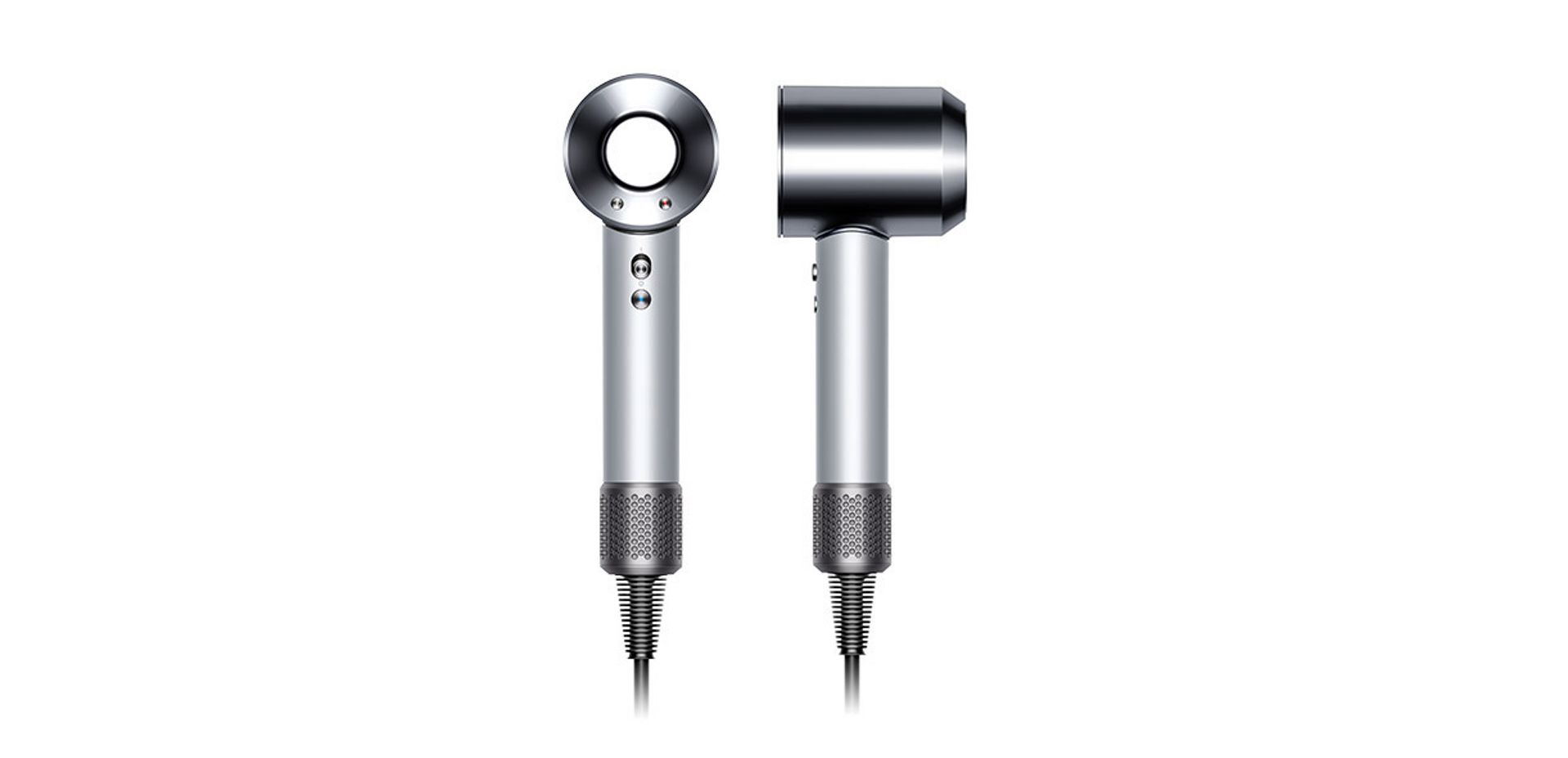 Explore the Dyson hair care range
Hair care re-engineered. To help protect against heat damage.

Frequently asked questions
The Dyson Supersonic™ hair dryer Professional is designed specifically with professional salons in mind, with a filter specifically designed to meet the needs of a busy salon. It comes with a Professional concentrator, whereas the consumer model comes with a standard Styling concentrator. Both machines come with a re-engineered Diffuser and Smoothing nozzle. The Professional edition also has a longer cable (3.3m) and a silver/nickel finish.
Salons and backstage areas at fashion events can be active environments. As air is drawn in through the filter by the powerful Dyson digital motor V9, contaminants such as hairspray, dust and silicon from leave-in conditioners are also pulled in. To protect the technology inside the Dyson Supersonic™ hair dryer Professional, we've engineered a two part filter cage. The inner filter mesh is 'depth loading' and is responsible for removing contaminants in the air. The outer filter cage is to protect the mesh from being damaged and at the same time give us the velocity that we need to increase the blocking cycle. There is also an inner grille (part of the product) which acts as a second layer of protection for the motor. Interestingly, during our testing, we identified there were eight different salon environments around the world. We have engineered our filter to be able to cope with this.
In order to maintain optimal performance of your hair dryer, it's necessary to clean the filter regularly. We recommend cleaning your filter regularly.
STEP 1: Make sure you unplug your machine from the mains electricity supply and allow it to cool down before cleaning your filter unit. Hold the handle of your machine and pull the filter unit downwards and onto the cord.
STEP 2: Gently pull open the filter unit and slide it off the cord. Wipe the filter mesh on your machine with a dry, lint-free cloth, to remove any debris.
STEP 3: Leave the filter unit to soak in warm, soapy water for at least 30 minutes. We recommend using a clarifying shampoo or dish soap.
STEP 4: Remove the inner filter from the filter cage.
STEP 5: Using your fingertips, rub gently to thoroughly clean each part. Rinse both parts of the filter to remove any debris. Completely dry both parts of the filter with a dry, lint free cloth.
STEP 6: Check that all debris has been removed before placing the inner filter into the filter cage.
STEP 7: Gently pull open the filter unit and slide it onto the cord. Slide the filter unit towards the handle and twist until it snaps into place.
If the red or white LED lights on your Supersonic are flashing continuously this could mean your filter needs cleaning. Remove the filter and clean according to the instructions in your owner manual or refer to the videos or guidance on this webpage. If the three red lights remain illuminated after cleaning, turn off the product and contact the Dyson Helpline.