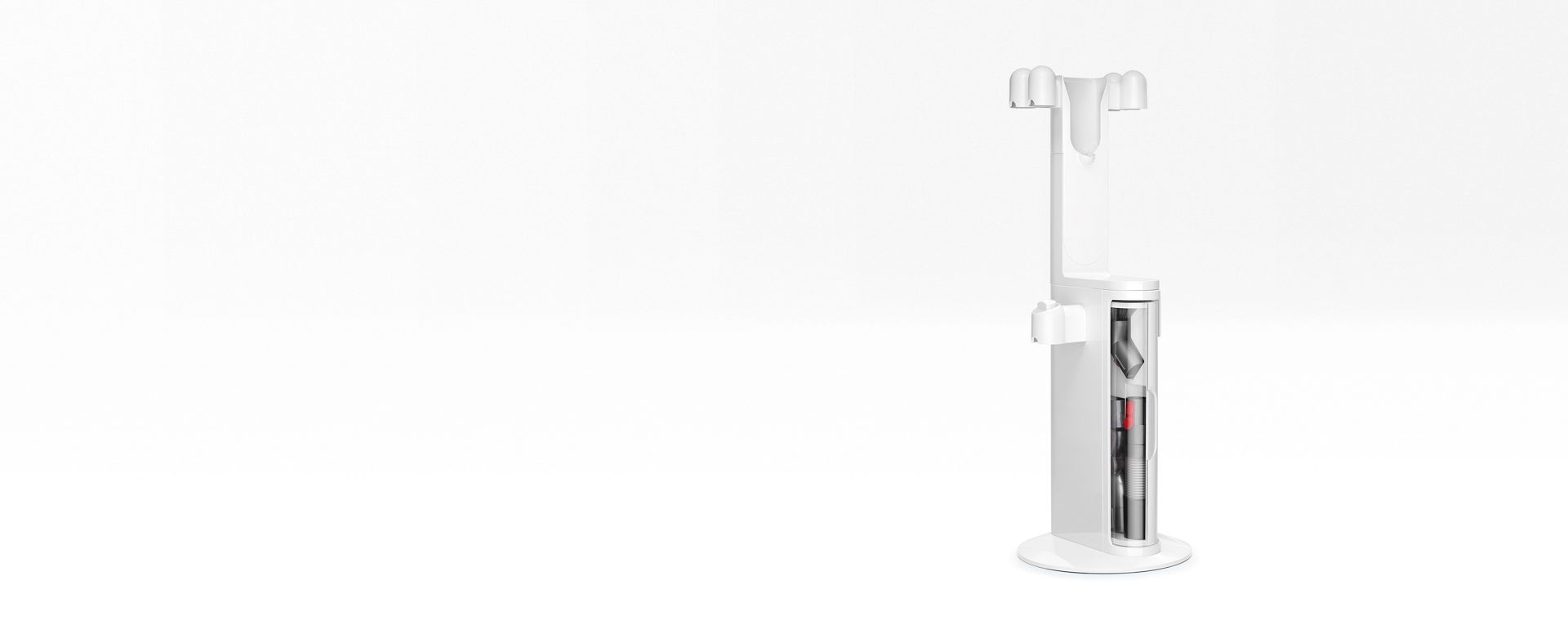 Dyson Cyclone V10 Dok™
Free-standing design, engineered to store your Dyson Cyclone V10™ vacuum and tools. Includes 5 additional tools.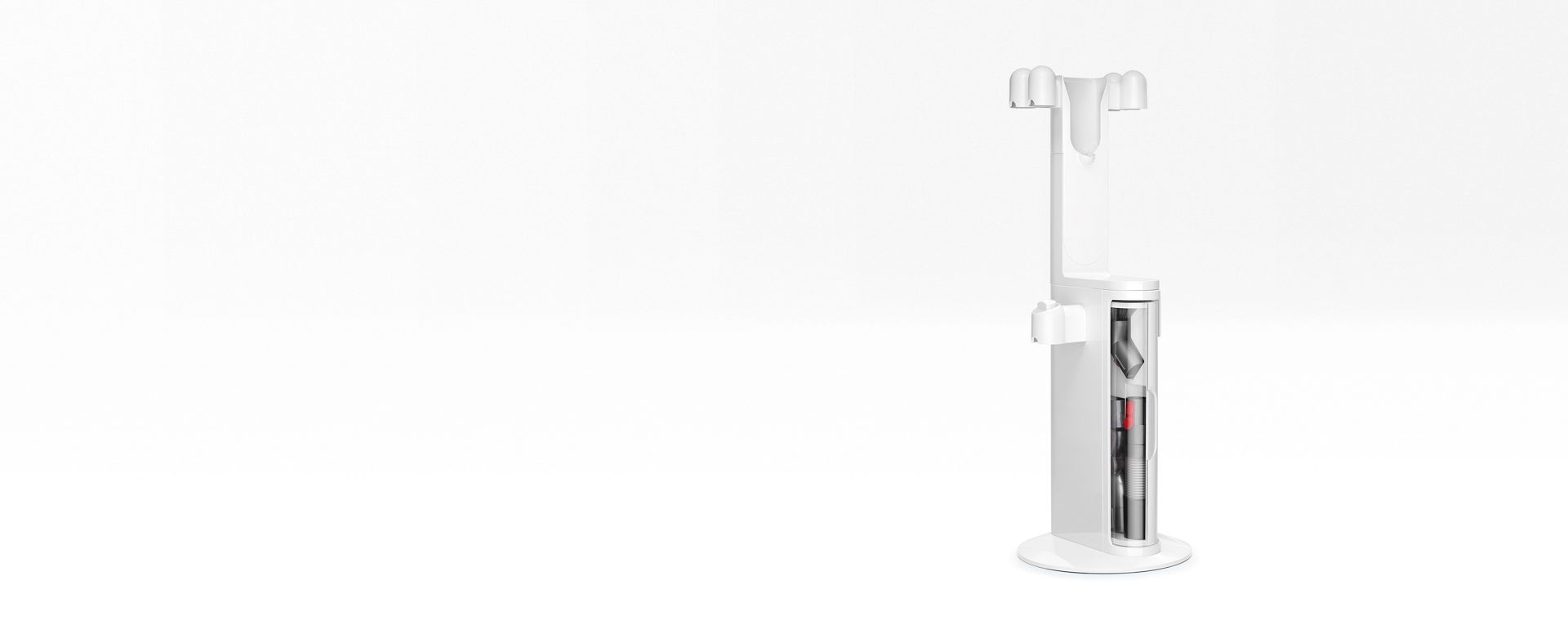 Neatly stores and recharges.
Floor-standing storage – no need to fix the dock to a wall to recharge. Designed for your Dyson Cyclone V10™ vacuum and all its tools, to optimise storage space. Allows easy access to tools during cleaning.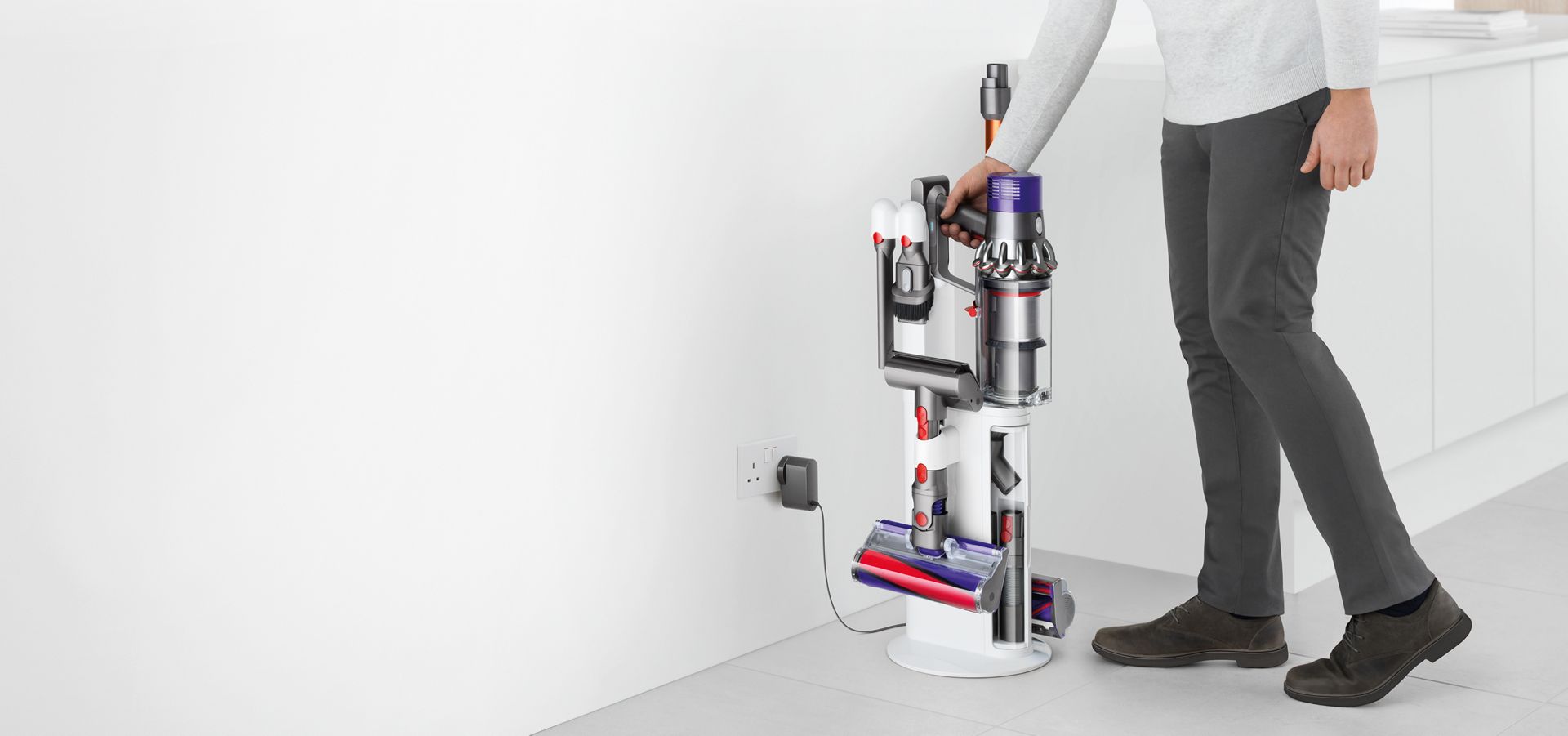 All features
Up-top adaptor

Connect tools to the wand at different angles for effective cleaning in high-up areas.

Mattress tool

Designed to remove dust and allergens from mattresses, cushions and upholstery.

Extension hose

Flexes and extends for easier cleaning in shallow or hard-to-reach areas.

Mini soft dusting brush

Soft bristles lift dust and allergens from flat surfaces and furniture.

Stubborn dirt brush

Designed for cleaning coarse or hard-wearing carpets, door mats and high-traffic areas of your home and car.

Storage drawer

The extra tools slide into the Dyson Cyclone V10 Dok™, so they're there when you need them and out of sight when you don't.

Recharges your machine

Charges your Dyson Cyclone V10™ vacuum whenever it's docked. So it's always ready for use.

Holds 2 cleaner heads and 4 tools

Keeps all your tools in one place.