Support for your Dyson V12s Detect Slim Submarine™ wet and dry vacuum cleaner
Here you can find helpful tips and advice, how-to videos, your user manual and more.

Register to activate your guarantee for instant access to how-to guides. You can also receive tailored support, straight to your inbox.
User manual
Download the user manual for your Dyson V12s Detect Slim Submarine™ wet and dry vacuum cleaner.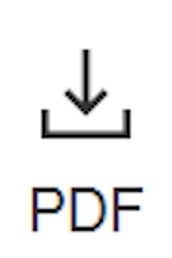 Dock set up and charging
You will receive one of the following docking stations with your machine.
Features
Get to know your LCD screen, displays and power modes.
Getting to know your power modes
Your vacuum has three power modes for dry vacuum-cleaning tasks: Auto/Med mode, Eco mode, Boost mode. Change mode by tapping the selection button.

Get to know your power modes for wet cleaning
When you attach the Submarine™ wet roller head, a water droplet icon appears on screen, indicating automatic switch to wet cleaning.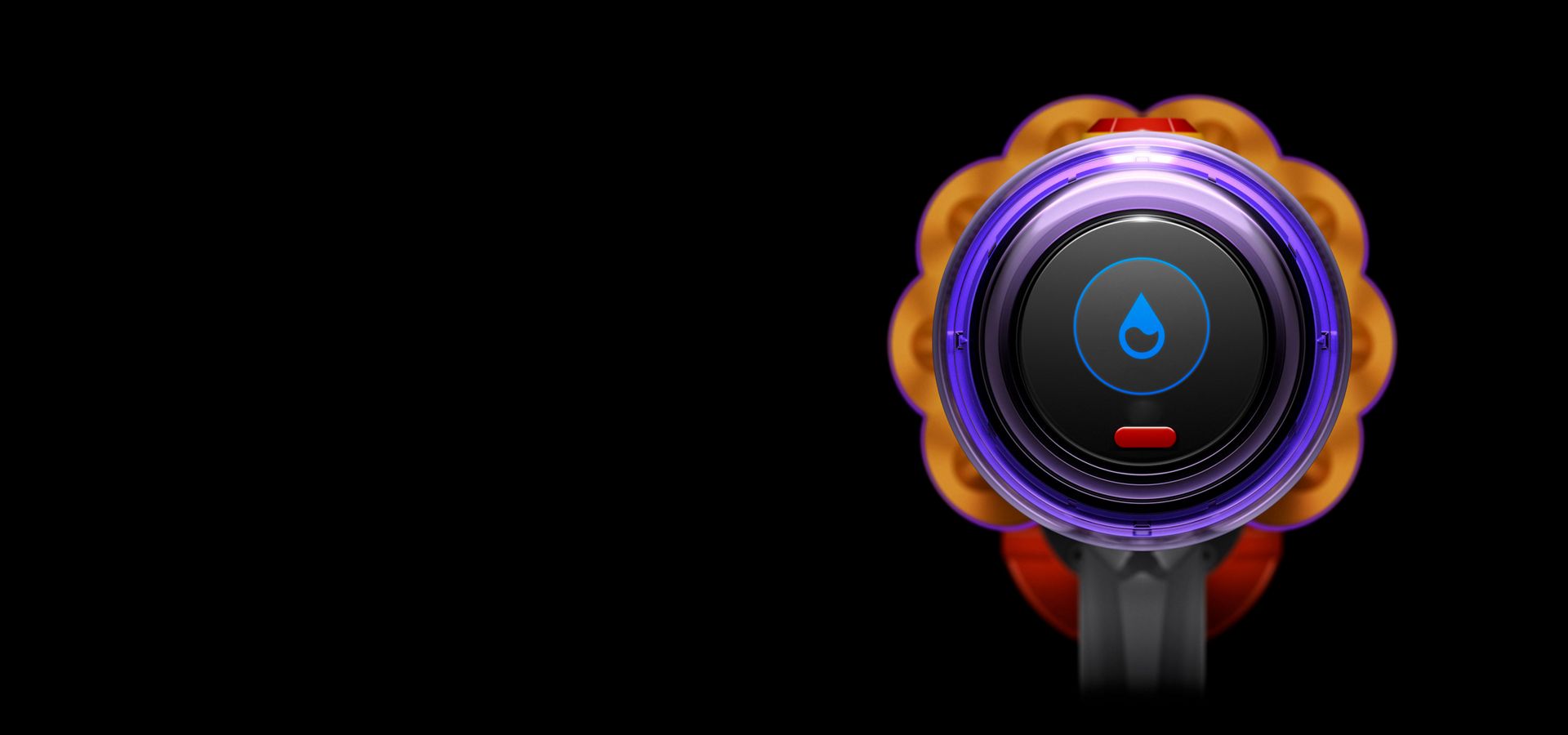 Understanding your LCD screen
During cleaning, your LCD screen shows the particle count graph, with remaining run time colour-coded to indicate the power mode selected.
How the graph works
As you vacuum, a piezo sensor counts and measures the microscopic particles picked up. Results are displayed in a graph on-screen, with particles ranked into four sizes, from 0–500 microns (µm) and above.¹

Yellow bar
10µm – particles as small as allergens and pollen

Orange bar
60µm – particles as small as microscopic dust and skin flakes

Pink bar
180µm – particles as small as dust mites and fine sand

Purple bar
500µm – particles as small as sugar granules

Powerful cleaning, measured in microns
The graph is available in all power modes, with all accessories. Like our famous transparent bin, it shows how much dust you've removed after every clean. To reset the graph, charge for 30 minutes, or remove the battery for 15 seconds.

How do I know I've achieved a deep clean?
When lots of dust is being vacuumed, the graph rises quickly. But as less and less dust is picked up, it slows down, letting you know you've achieved a thorough deep clean.

Getting to know your cleaner heads
Your Dyson V12s Detect Slim Submarine™ wet and dry vacuum cleaner is engineered for all-in-one cleaning power. Simply switch the cleaner head according to the cleaning task and surface.
Submarine™ wet roller head
Washes hard floors – tile, stone, wood, ceramic, vinyl, linoleum and laminate. The motorised wet roller picks up liquids, debris and tough stains. For best results, it's important to wash the Submarine™ wet roller head after every use.

Fluffy Optic™ cleaner head

Cleans hard floors. Dyson illumination makes invisible dust visible on hard floors, showing you where to clean. Anti-static black carbon fibre filaments pick up fine particles from hard floors and crevices.

Digital Motorbar™ cleaner head

Deep cleans carpets and rugs. The motorised brush bar drives stiff nylon bristles into carpet to remove deep-down dust. Polycarbonate hair removal vanes automatically de-tangle hair from the brush bar as you clean.
Replace your wet roller head's wet roller
To keep your vacuum performing at its best, change your machine's wet rollers every six months. Buy replacement wet rollers here.

Essential maintenance
Watch our video guides on how to keep your machine performing at its best.
Emptying and cleaning the bin

You can help to maintain suction by emptying the bin before the debris rewaches the MAX line. Remove the bin from the machine to clean thoroughly.

Checking for blockages

If your machine detects a blockage, the motor will pulse six times to alert you – and you won't be able to continue until the blockage is cleared. Remove the wand, bin and cleaner head to find and clear the blockage.
2. Remove dust and debris

Tap your filter unit lightly on the side of the sink or bin, to remove loose dust and debris.

3. Wash the filter

Wash the filter with cold tap water, gently squeezing the water out with your hands. Avoid using detergent or washing in a dishwasher or washing machine.

4. Gently shake

Fill the inside with water, cover both sides with your hands, and shake lightly. Wash until the water is clear.

5. Dry for at least 24 hours

Allow the filter to air dry in a well-ventilated area for at least 24 hours, with the wide mouth facing down.

6. Let it dry completely

Your filter must be completely dry before you return it to your machine, or it could damage the motor. Do NOT dry in a tumble dryer, microwave or near a naked flame.

1. Turn off the power

Remove your vacuum from the docking station and twist the filter counterclockwise to remove it from the body.
Dyson V12s Detect Slim Submarine™ accessories
Dyson-engineered accessories are ergonomically designed for cleaning up high, down low – and everywhere around your home.
Built-in dusting and crevice tool

Wand detaches in a click to reveal a ready-to-go crevice tool stored inside for on-the-spot cleans.

Hair screw tool

Anti-tangle conical brush bar picks up long hair and pet hair – and spirals it straight into the bin. Fast.

Crevice tool

Engineered for precise cleaning around tricky edges and into hard-to-reach narrow spaces.

Combination tool

Two tools in one – wide nozzle and brush, for quick switching between cleaning and dusting tasks around your home or car.
Need a different tool?
If you need attachments for other cleaning tasks around your home, click below to view all Dyson tool kits, tools and accessories.

FAQs
The wet roller can be washed with a common household anti-bacterial detergent, diluted according to the manufacturer's recommended ratio. We recommend doing this after each clean to maintain hygiene.
Only the Dyson SubmarineTM wet roller head should be used to pick up wet debris and liquid spills. Engineered with intelligent power diversion and mode detection, all aspects of wet cleaning are contained within the wet roller head. Water and debris is extracted from the roller into the waste tray, which sits directly behind the wet roller using Dyson's new wet technologies.
The Dyson Submarine™ wet roller head is not compatible with any of our other vacuums, including pre-purchased V12. To intelligently switch between wet and dry cleaning, this version of the machine has been reprogrammed. Our previous software is not compatible with wet floor cleaning.
The Dyson Submarine™ wet roller head has been engineered for hard floors.
We recommend replacing the wet roller every six months, depending on how often you use your machine, to help maintain optimum performance.
Speak with a Dyson Expert
Find help and advice quickly. Chat with a Dyson Expert on WhatsApp, or ask Dyson's Digital Assistant.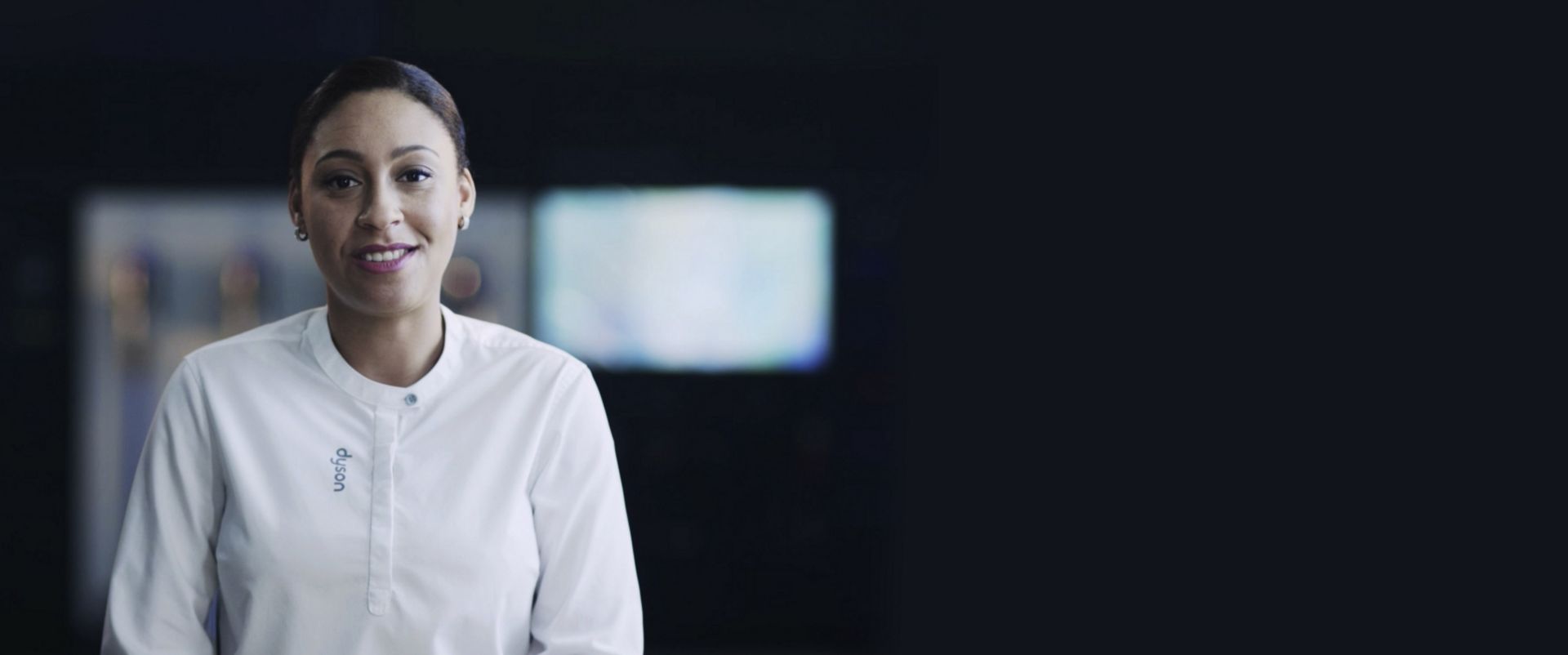 The Dyson guarantee
'How to' videos

To help you get the most from your machine. Quick and easy.

Helpful tips

Tailored reminders that will keep your machine working at its best, for longer.

Exclusive owner benefits

Priority access to previous of new Dyson technology, events and offers.

Expert advice. 7 days a week.

Live chat. Open 9am - 9pm Monday to Sunday.
On call. Open 9am - 9pm Monday to Friday, 9am - 5pm Saturday.

Free Dyson parts and labour

Replacement parts or repairs if something goes wrong during your guarantee period.

Hassle-free replacement

If we can't repair your machine, we'll replace it while it's under guarantee. Fast.