Delivers HEPA purified air in large spaces up to 100m2. Quietly1
Quiet, even at full power.
Captures allergens and 99.95% of ultrafine particles.2
Removes gases and odours.3
Detects and destroys formaldehyde, permanently.5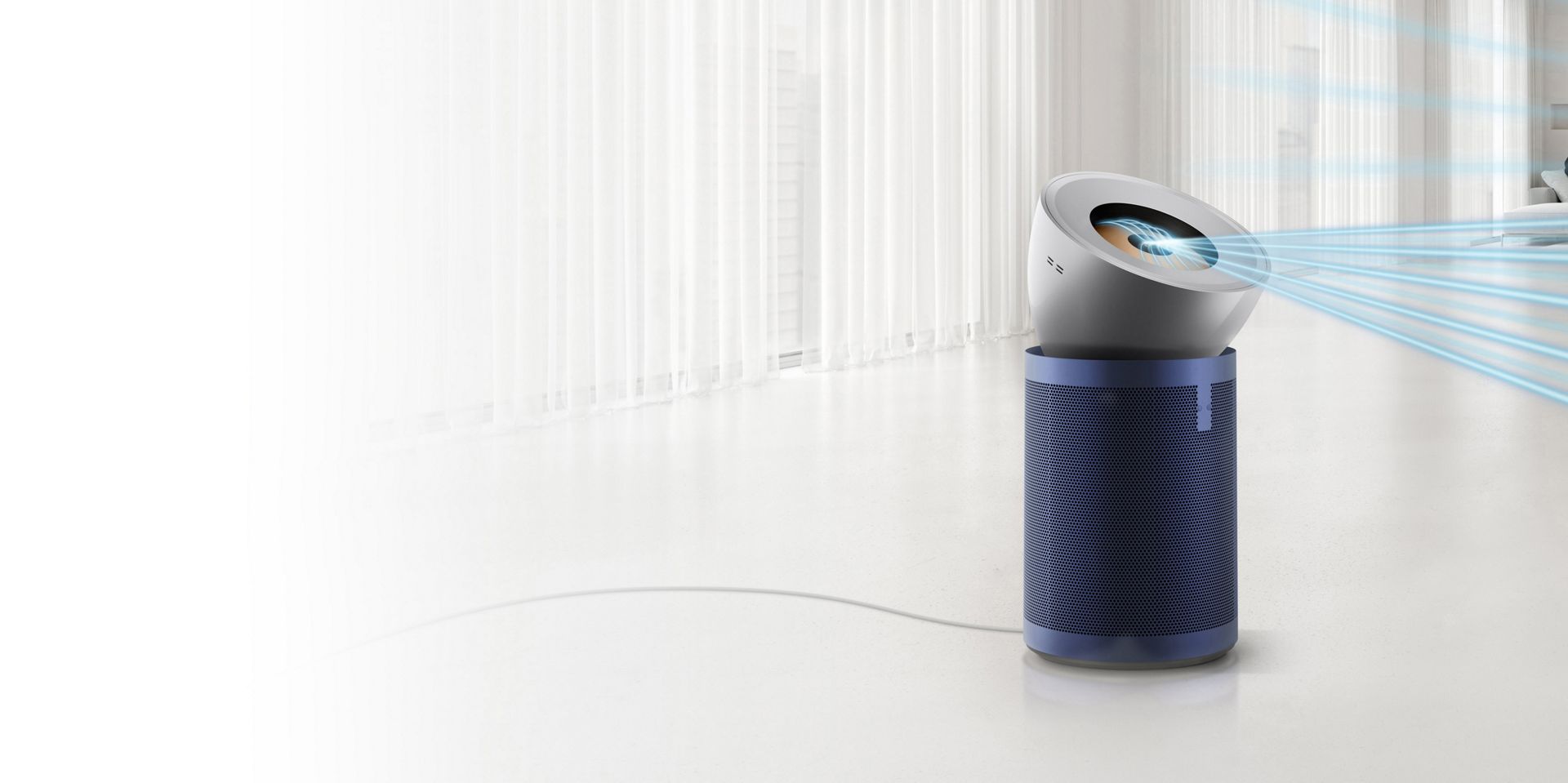 Frequently asked questions
Dyson Zone™ headphones can be fully charged in just 3 hours. And you can still use the headphones for audio and air purification while charging.

When your headphones are low on power, 30 minutes of charge will deliver up to 9.5 hours of playback. So less time charging and more time to immerse yourself in your sound.
When removed the headphones enter 'idle mode' which helps conserve battery life when not being used. We recommend turning your headphones off completely when not in use which will prolong battery life even further.
The auto on/off function works by placing the machine into an idle state when removed by the user, to conserve energy. When using the idle function, the headphones will still use battery power and if left for long periods will need charging as the battery will be low. To take the headphones with air purification out of idle mode simply place them back onto your head.
To turn on your headphones, press and hold the Air flow button on your left ear cup to turn on the power. The LED light will turn white. You can turn off your headphones by holding down the air flow but ton for 5 seconds when you are not using them. Holding it down for a further 5 -10 seconds will reset your headphones.
Yes. Dyson Zone™ noise-cancelling headphones connect to all devices with Bluetooth connectivity, such as smartphones, tablets, laptops and smart TV's.