Dyson technology for hotels
Working together Dyson machines can help improve the experiences of your guests. From light levels, to air treatment, to hair care and washroom hygiene, every detail can affect your guests' comfort and well-being, it's these details that Dyson machines are engineered to address.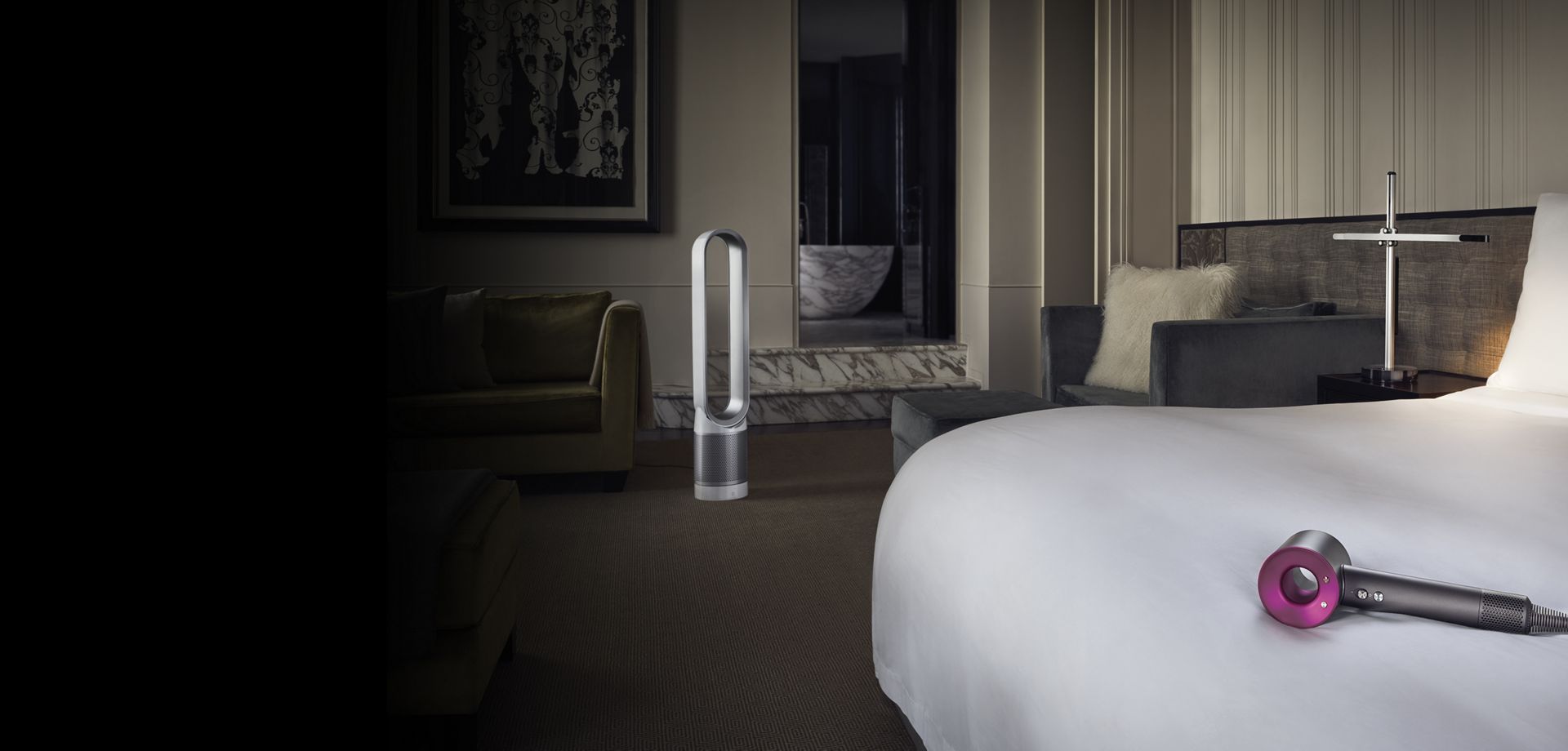 Five star style experience
Sleek, balanced and powerful, with intelligent heat control to protect hair's shine. The Dyson Supersonic™ hair dryer is used by some of the world's top stylists and salons.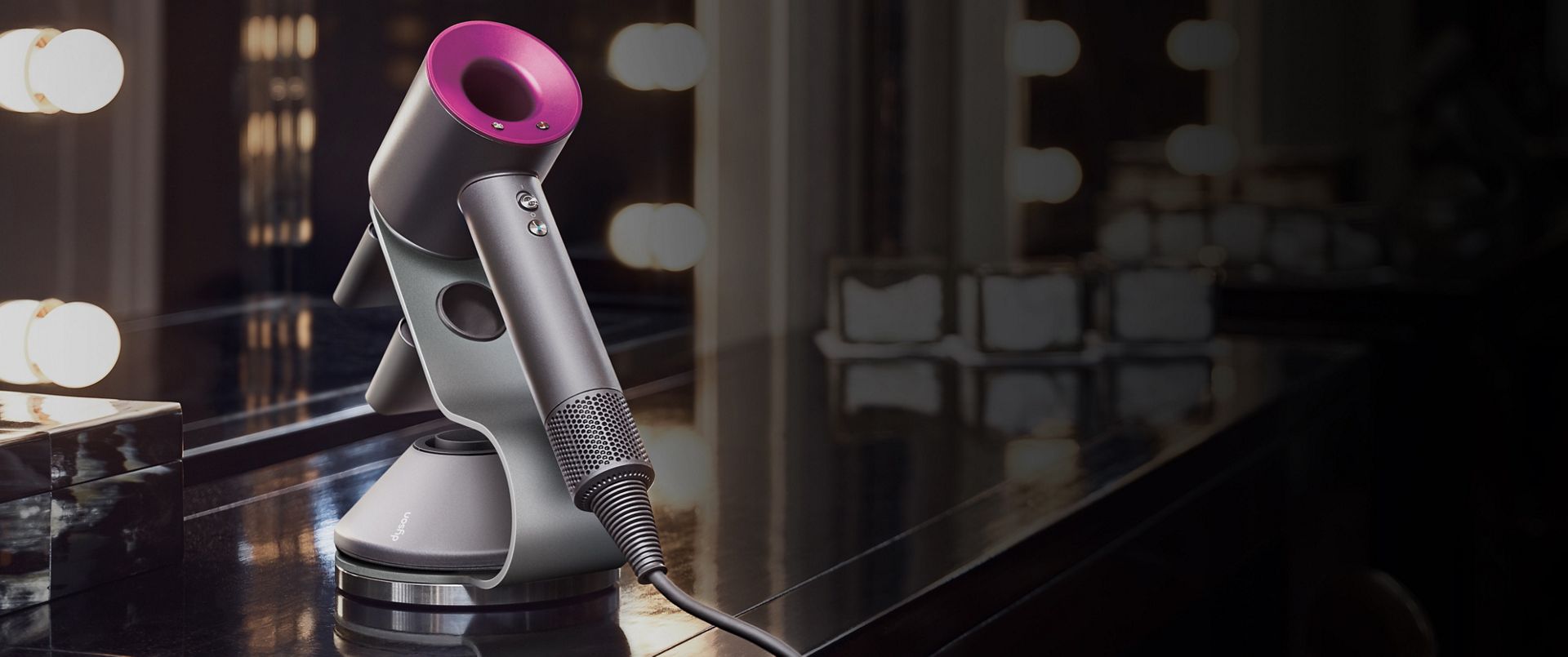 LightingFor a good book – or the perfect ambience

With glare control and touch-sensitive dimming, guests can adjust their light to suit their needs and mood. And create a relaxed environment.

Air treatmentCleaner air for your guests

Air Multiplier™ technology that purifies the air can enhance hotel comfort and enable guests to create their preferred conditions. Night time mode uses the machine's quietest settings, and a dimmed screen. For a comfortable night's sleep.

Hand dryersHand dryers that enhance your washroom experience

Dyson Airblade™ hand dryers give you the perfect combination of technology and design. Acoustically engineered to cause minimal disruption to your guests.

Vacuum cleanersVersatile cordless cleaning

For quick, convenient front-of-house cleans or bigger, fuller cleans, Dyson vacuums are engineered with full-size suction power and cordless versatility.
Featured products
Ultimate experience for SPA, hotel VIP rooms and gym guests. Powerful digital motor. Designed for fast drying.

• No other hair dryer is faster1
• Engineered for different hair types
• Intelligent heat control protects hair from heat damage
• Low noise level
• Dimensions: H 288 x L 98 x W 77 mm

Dyson Lightcycle™ desk light. Intelligently tracks local daylight. With light quality that lasts 60 years.

• Heat pipe technology maintains LED brightness for 60 years2
• Helps improve visual performance3
• 3 Axis Glide™ motion puts light precisely where you need it
• Bubble Optic lens displays colour very close to daylight
• Dimensions: H 703 x L 190 x W 527 mm

Automatically purifies and cools you. Floor-standing purification.

• Automatically purifies and cools you. Floor-standing purification.
• Whole-room purifying fan
• Senses and displays real-time air quality
• Captures allergens, pollutants and gases4
• Dimensions: H 1054 x L 117 x W 200 mm
1 Independently tested on real hair against top 20 best-selling hairdryers. December 2018.
2 LED-life calculation is based on L70 measurement according to IEC 62717, with an estimation of 8 hours' usage per day. Real-life results may vary.
3 As per the Illuminating Engineering Society's (IES) The Lighting Handbook, Tenth Edition: Reference and Application, Publisher: Illuminating Engineering Society; 10 edition (July 30, 2011).
4 Tested for filtration efficiency at 0.1 microns (EN1822). Gaseous capture rates vary.