Welcome to your Dyson V8™ Slim vacuum
Dyson V8™ Slim Fluffy

Activate your guarantee
You can get support that's tailored to you, owner exclusives and more when you register your machine.
Empyting the bin

How to empty the bin hygienically

Docking and recharging

How to fit your dock and recharge your machine
Maintaining your machine
How to clean and maintain your machine's filters.
Checking for blockages - Fluffy™ cleaner head

Follow our step-by-step guide to check for blockages.

Resetting the brush bar

The brush bar is designed to shut off when jammed. Learn how to reset it after removing the cause of the jam.

Washing the soft roller

Learn how to wash the Fluffy™ cleaner head.
Useful tips
Two power modes

Toggle between Powerful mode – for longer suction – and MAX mode, for stronger suction. Just hold down the trigger and slide the control back and forth.

Don't overfill it

To maintain suction, keep an eye on the bin and empty it as soon as debris reaches the MAX marker.

Wash the filters regularly

Rinse under a cold tap until the water runs clear – you don't need any detergents. Squeeze out excess water and leave to dry on its side (at least 24 hours) before refitting.

Secure the charging dock

Leave at least 1.2m between the floor and the lowest screw point. Make sure it's within easy reach of a power socket so the cable has some slack.

Clean awkward spaces

Remove the wand and connect your chosen tool directly to the inlet pipe to use the vacuum as a handheld.
User manual
Download the user manual for your Dyson V8™ Slim vacuum cleaner.
Dock installation guide
Check your docking station installation guide online or download a copy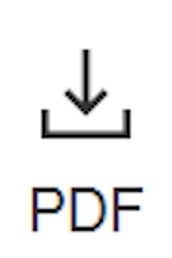 We recommend that you clean the filter at least once a month. You can find filter maintenance instructions in the machine's User Guide.
No, the use of an extension cable is not recommended.
No. Don't pick up water or other liquids with your machine.